Pope thankful for 'prayers'
The Pope has made his first appearance at St Peter's Square window since his resignation announcement and thanked the faithful for their "prayers and support."
President of the Bishops' Conference of Scotland, Archbishop Philip Tartaglia has commended the "gentle and humble" listening Pope, following his retirement announcement.
My immediate thoughts were that I would miss him enormously. On a personal note he was the Pope who appointed me as a Bishop, first in Paisley and then last year he asked me to become Archbishop of Glasgow.

While I was Bishop of Paisley, I had 15 minutes alone with him to present my five-yearly report on the life of the local Church and I remember being struck by his great kindness - he was so gentle and humble, preferring to listen to me rather than speak himself.
When he came to Scotland, I had the privilege of seeing him off at Glasgow Airport. He was clearly pleased, and a little relieved I think, with the first day of his visit to Great Britain and he took my hand in his, and said, in Italian: "Si vede che quì la Chiesa è viva" - It's clear that the Church is alive here.
As we look to the immediate future we recognise that this is an unprecedented time for the Church. No Pope has resigned since Celestine V in the 13th century.

My prayer today is for Pope Benedict XVI and for the man who will succeed him, and I would ask all Catholics to join with me in that prayer. God bless our Pope.
– Archbishop Philip Tartaglia, Archbishop of Glasgow and President of the Bishops' Conference of Scotland
Advertisement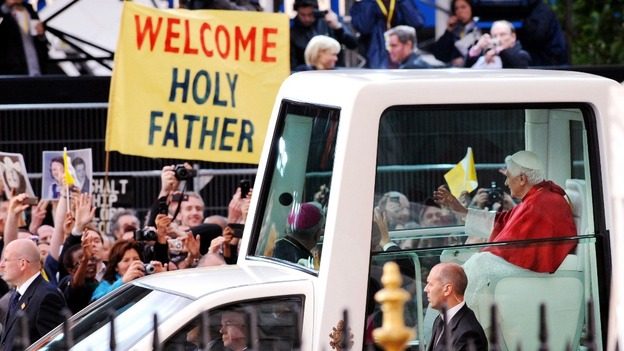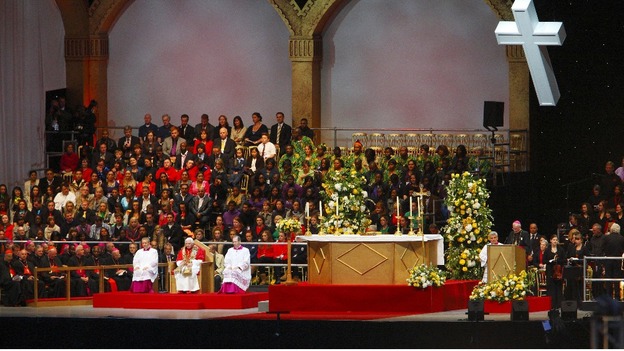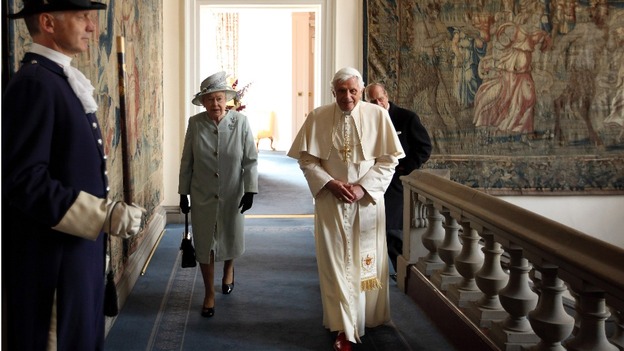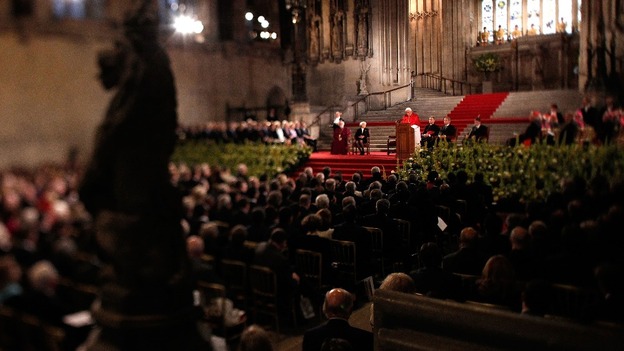 So Paddy Power's papal pundits put Africans as number one and two favourites to be the next Pope.
This pope had a great opportunity to finally address the decades of abuse in the church but at the end of the day he did nothing but promise everything and in the end he ultimately delivered nothing.
– John Kelly, Survivors of Child Abuse support group talking to AFP
Luke Coppen, editor of the Catholic Herald, tells ITV News that the Pope's resignation caught out everyone.
Advertisement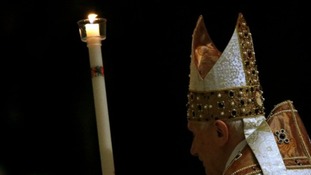 So, we're all shocked at the resignation of the Pope, but what happens next?
Read the full story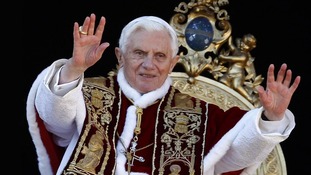 Pope Benedict XVI has made the announcement that he will resign as the head of the Roman Catholic Church due to his "advanced age."
Read the full story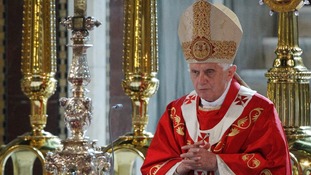 Who will follow in Pope Benedict's footsteps? Is it time for an African pope?
Read the full story
Many people will remember his historic visit to the UK in 2010 - which was a very special moment for many, especially Catholics, across the country.

His decision to stand down is a brave one and we know he will not have reached it lightly.

The choice of a successor is clearly an important one for the Catholic Church.

Our thoughts are with those who must make such a critical decision on behalf of millions around the world.
– Labour leader Ed Miliband
Load more updates
Back to top