MPs attack Govt over horsemeat
Ministers are facing calls from MPs for more testing of processed meat amid fears that beef products contaminated with horse meat could contain substances harmful to humans.
A solicitor representing Farmbox Meats, the Welsh processing firm which is being investigated for allegedly mislabelling horse as beef, has released a statement saying:
They [Farmbox Meats] have cooperated completely in the inquiry and provided all information when requested.

The audit trail for the horse meat at the plant is clear - from the point of slaughter in Ireland, to the cutting at the company premises, to eventual delivery in Belgium.

The company would wish to express its dissatisfaction with the comments made by the FSA [Food Standards Agency] which are untrue.
– Aled Owen
A senior scientist claims a sudden EU ban on "desinewed meat" led suppliers to search for cheaper sources of beef.
Dr Mark Woolfe, formerly of the Food Standards Agency (FSA), told The Times (£) that the FSA gave just two days notice when desinewed beef and lamb - where a fine mince is produced by mechanically rubbing the fleshy remains off the bones - was banned from being called meat.
"I don't think people realised the significance of it on the food chain," Dr Woolfe said. "A lot of suppliers were not able to find alternative sources of cheap meat and that is when things started to go wrong".
Advertisement
Freshlink Foods, which supplies Waitrose with frozen products, said it has carried out 450 DNA tests during the last two and a half years and all the results were negative for "non-declared species".
"Freshlink will share all results directly with the FSA [Food Standards Agency] as part of their investigations," owner the ABP Food Group said.
Waitrose sent an email updating its customers earlier today after tests showed two batches of its frozen beef meatballs contained traces of pork.
The president of the Association of Public Analysts, which represents the scientists carrying out tests on suspect meat, said funding cuts meant there are not enough experts to do the job.
"We don't really have enough people to do the job. Unfortunately the public analysts service has deteriorated over the last few years due to closing laboratories and reduced numbers of public analysts," Liz Moran told BBC Radio 4's Today programme.
"I don't think there are sufficient resources," she added.
Agriculture Minister David Heath said retailers and food distributors have assured him they are "on track to share meaningful test results by Friday" following the horsemeat scandal.
Mr Heath said he reiterated to them during today's meeting that the current situation is "totally unacceptable".
Papers handed to ITV News today show details of which horse slaughterhouses had meat that tested positive for the drug "bute".
The details came in a written answer to questions raised by Shadow Environment Secretary Mary Creagh.
They show that the slaughterhouse which was raided last night, Peter Boddy in Todmorden, only had one sample taken last year - and there were no positive results.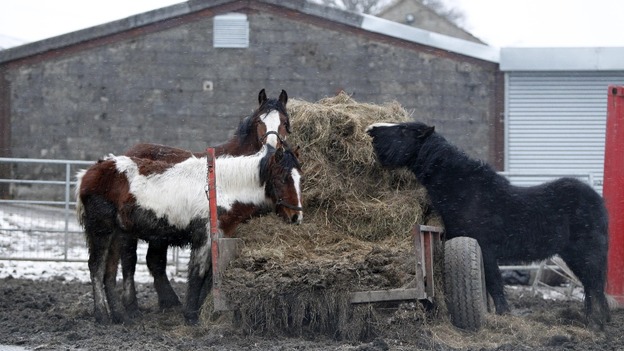 Ms Creagh says this only highlights that far too few tests are being taken.
The documents indicate that one establishment, Stillmans (Somerset) Ltd, had the greatest number of positive tests for "bute" - six in 2012 and 12 positives in total since 2010.
The Food Standards Agency tells me the "bute" results have previously been published, however Ms Creagh says there is new detail on the individual establishments in these papers.
Advertisement
Today attention has focused on the UK's horsemeat market. Little discussion takes place about this trade - part of the £34 million a year Europe wide industry.
The problem that has haunted the trade is "bute", a veterinary drug which can be harmful to some humans if they consume the meat.
Over the years the Food Standards Agency has tested for this drug - but there has been a rather obvious blind spot.
It can take weeks for the test results to come back - and in the meantime horse flesh can be released to the market.
The alternative to this is called "positive release" (i.e. the meat is not released until the test results show it is clear), but that system only started on Monday.
The vital tests for "bute" on food associated with last night's raids are not yet known.
However, the most recent published reports give cause for concern.
Horses in the UK meat supply chain tested positive for the veterinary drug "bute" nine times last year. The information was given to ITV News today after Shadow Environment Secretary Mary Creagh obtained it in a parliamentary written answer.
The records show 16 horses slaughtered for meat since 2010 tested positive for the veterinary medicine - which can be harmful to some humans.
It raises fresh questions about how the little publicised UK horse meat industry is being regulated and policed.
Prime Minister David Cameron has called the horsemeat scandal an "appalling situation", stressing that if criminal activity has taken place "there should be the full intervention of the law".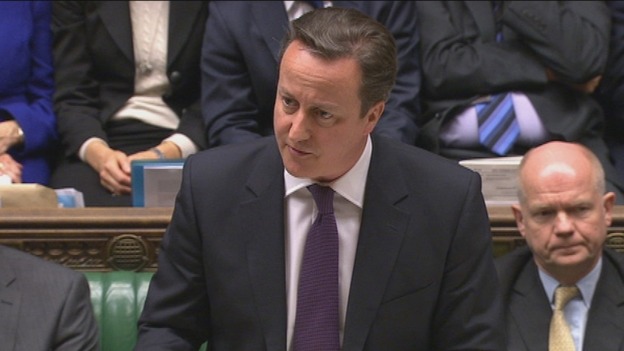 Speaking at Prime Minister's Questions, Mr Cameron said an enhanced testing regime not only found contamination, but discovered that in some instances horsemeat had been passed off as beef.
He called the discovery "completely unacceptable".
There have been nine positive tests for the horse drug 'bute' in the UK meat supply chain last year.
ITV News has papers showing that 16 horses in the human food chain have tested positive for 'bute' since 2010.
Load more updates
Back to top