Nuclear test sanction threat
The United Nations says it "strongly condemns" North Korea's nuclear test. The United States is calling for an increase in sanctions against the communist state.
Today our monitoring stations picked up evidence of an unusual seismic event in the Democratic People's Republic of Korea (DPRK).

The event shows explosion-like characteristics and its location is roughly congruent with the 2006 and 2009 DPRK nuclear tests.

For now, further data and analysis are necessary to establish what kind of event this is.

If confirmed as a nuclear test, this act would constitute a clear threat to international peace and security, and challenges efforts made to strengthen global nuclear disarmament and non-proliferation, in particular by ending nuclear testing.
– Tibor Toth, executive secretary of the Comprehensive Nuclear Test Ban Treaty Organisation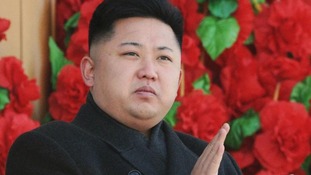 Testing nuclear weapons is North Korea's way of saying we can defend ourselves, you have to take us seriously.
Read the full story
Advertisement
The location of the North Korea seismic activity is "roughly congruent" with the 2006 and 2009 nuclear tests, according to the Nuclear Test Monitoring Agency.
A United Nations Security Council diplomat told Reuters:
We've been informed by the South Koreans that there's been a nuclear test.
A United Nations Security Council diplomat said there has been a nuclear test in North Korea, Reuters reported.
Japan's government will hold a national security council meeting following reports of seismic activity in North Korea that may indicate that Pyongyang has conducted a third nuclear test, public broadcaster NHK said.
North Korea, which is banned under United Nations Security Council resolutions from developing nuclear and missile technology, has not yet issued a statement.
Advertisement
The South Korean military has raised an alert after an earthquake was felt in North Korea, Yonhap news agency reported.
The earthquake detected by the US Geological Survey is near to a known nuclear test site, according to Reuters.
A South Korean official said the seismic activity in North Korea is likely to be from a nuclear test, Yonhap News Agency reported.
Seismic activity has been detected in North Korea, Yonhap News Agency in South Korea has reported.
Load more updates
Back to top