Pistorius to remain in custody
The Olympic and Paralympic star Oscar Pistorius is to remain in custody overnight after being charged with murder having allegedly shot dead his girlfriend at his home in Pretoria, South Africa. He will appear in court tomorrow.
South Africa has no shortage of national icons, but Oscar Pistorius is certainly one.
South African police have confirmed there were only two people involved in the fatal shooting at Oscar Pistorius' home this morning.
They are the 26-year-old man charged with murder, known to the media to be Pistorius, and the victim, his 30-year-old model girlfriend Reeva Steenkamp.
Advertisement
Officers have been called to Oscar Pistorius' home previously to deal with incidents of domestic violence, South African police have confirmed.
South African police have confirmed that a 26-year-old man has been charged with murder following the fatal shooting at the home of Oscar Pistorius.
She said the man, known to the media to be Pistorius, will appear in court this afternoon and will apply for bail.
The forensic investigation is still ongoing at the home of Oscar Pistorius following this morning's shooting, a spokeswoman for South African police has said.
She said the police would not confirm the identity of the shooting victim until her family formally identify her.
She confirmed there are no other suspects involved in the death.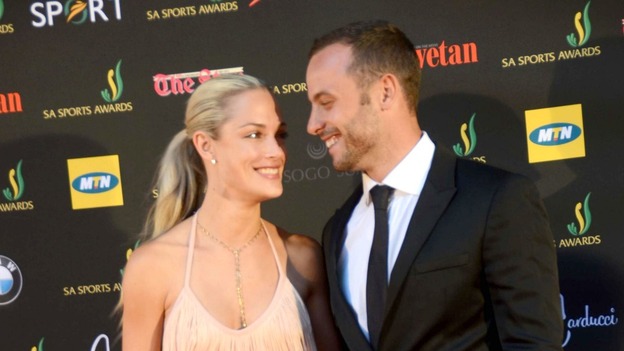 South African cover girl Reeva Steenkamp had led campaigns and commercials for some of the country's leading brands, according to the biography on her Facebook page.
The law graduate was born in Cape Town in 1983 and grew up in Port Elizabeth. Her father, Barry Steenkamp, is a high profile horse trainer within the country.
The model became the face of Avon cosmetics in South Africa after moving to Johannesburg, having previously fronted campaigns for FHM, Toyota, Clover and Italian brand Zui.
Her Facebook account said she had a "passion for cars and cooking."
Advertisement
A court official tells me to expect Oscar Pistorius to appear in court in two hours' time.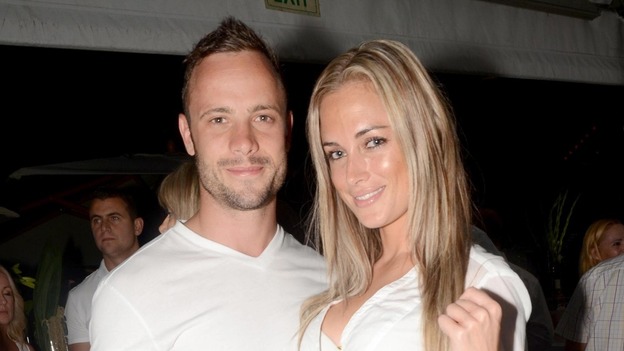 Many people have taken to Reeva Steenkamp's Facebook page to pay tribute to the model after it was confirmed that that she died this morning in a shooting at Oscar Pistorius' Pretoria home:
Sally McKay Kromberg: "Such tragic news, condolences go out to family and friends to all concerned. Rest in Peace Reeva."
Marina Bonifacio: "May you find comfort in the arms of the Angels...as you are now...a beautiful shining Angel. Goodbye"
Leo J. Surprenant: "My heart beat stopped for a few seconds when I heard the news. You will never be forgotten… You will always be missed!"
Jo-Anne Danielle Germeshuizen: "Was so nice to have met you, you were such a kind and lovely person. My thoughts are with your family. Rest in the arms of the angels."
The International Paralympic Committee (IPC) released a statement saying it "will not be passing any comment" on the allegations that Oscar Pistorius has shot his girlfriend dead.
This is a police matter, with a formal investigation currently underway. Therefore it would be inappropriate for the IPC to comment on this incident until the official police process has concluded.

The IPC would like to offer its deepest sympathy and condolences to all families involved in this case.
– International Paralympic Committee
Load more updates
Back to top