Asda boss' horsemeat shock
The boss of Asda today described his "shock" as revelations of the horsemeat contamination scandal broke, vowing to leave "no stone unturned" to address problems in the supply chain.
The discovery of horsemeat in products sold as beef has shocked many consumers into buying less meat, a new survey by research company Consumer Intelligence.
An online poll of more than 2,200 adults found that the scandal has significantly altered people's shopping habits:
A fifth of adults said they had started buying less meat as a result of the scandal
65% of respondents said they trusted food labels less as a result
60% of adults surveyed said they would buy meat from their local butchers
25% said they would buy more joints, chops or steaks instead of processed meat
A meeting between the Environment Secretary and representatives of leading supermarkets and food retail trade bodies has started at Defra's Westminster offices. Representatives from the following supermarkets and trade bodies are present:
Tesco
Asda
Sainsbury's
Morrisons
The Institute of Grocery Distribution
The Food and Drink Federation
Owen Paterson is expected to press those attending to do more to restore public trust in food following the scandal.
More: Downing Streets says the food industry must restore public confidence in meat
Advertisement
France has partially reinstated the licence of the company implicated in the horsemeat scandal, according to reports in France.
Le Figaro newspaper said Agriculture Minister Stephane Le Foll told AFP the Spanghero company could resume supplying frozen mince, sausages and ready meals only.
Downing Street has emphasised that the onus is on the food industry to rebuild confidence among consumers after the horsemeat scandal.
"There is a job to try to address consumer confidence. That is the responsibility of the retailers and the meat industry," a Number 10 spokeswoman said.
Supermarket sales have taken a battering from the recent horsemeat scandal.
Shadow Environment Minister Huw Irranca-Davies told Daybreak that the responsibility of solving the issue, lies with Defra.
He said the responsibility for food provenance goes right across the supply chain, and added that it was not "right" the Government had been "pointing their finger at the supermarkets" for blame.
Read: Iceland sparks row with council over horsemeat scandal
The following supermarkets and retail bodies say they'll be in Westminster today to join talks with the Environment Secretary, Owen Paterson.
Tesco
Asda
Sainsbury's
Morrisons
Institute of Grocery Distribution
Food and Drink Federation
The results of tests on further products are not expected to be available until later in the week.
Advertisement
The Government will ask Britain's leading supermarkets to spell out today how they plan to restore consumer confidence following the horsemeat scandal.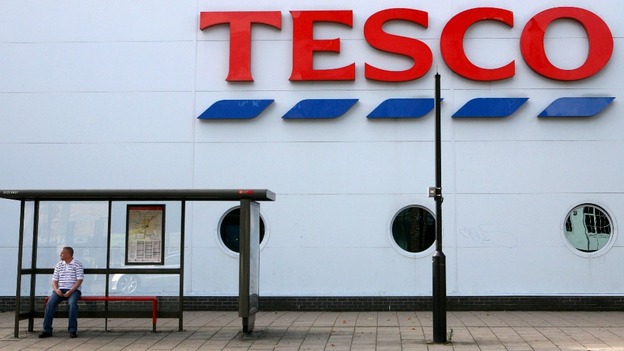 Food retailers and trade bodies will meet the Environment Secretary Owen Paterson in Westminster this afternoon. It comes after some ministers said they were "frustrated" with the initial response from supermarkets when it emerged horsemeat had been found in some products.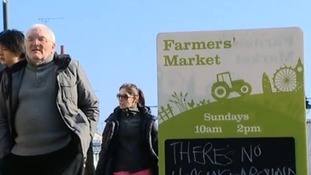 The boss of Iceland has blamed local councils for driving down food standards and contributing to the horsemeat scandal.
Read the full story
The boss of Iceland has blamed local councils for driving down food standards and contributing to the horsemeat scandal.
Today, allegations that the government knew horsemeat entered the food chain as far back as 2011 have emerged, and the government says it is investigating.
Meanwhile, farmers' markets are reporting a hike in sales, as shoppers increasingly want to know where their meat has come from.
ITV News deputy political editor Chris Ship reports:
Malcolm Walker, chief executive of Iceland, said retailers are not to blame for the horsemeat scandal, as food prices are being driven down by local authorities who operate an "invisible market" catering to schools, care homes and hospitals.
He said the horsemeat scandal has been "hyped out of all proportion."
"Cheap food doesn't come from supermarkets it is driven by local authorities trying to get their prices down. "
More: Local authorities hit back at Iceland horsemeat attack
Load more updates
Back to top