Asda boss' horsemeat shock
The boss of Asda today described his "shock" as revelations of the horsemeat contamination scandal broke, vowing to leave "no stone unturned" to address problems in the supply chain.
The Local Government Association has hit back at criticisms from the Chief Executive of Iceland, who said the "invisible" market for cheap food for local authorities is to be blamed for driving down food standards.
Read: Iceland chief: Local authorities to blame
Mehboob Khan is Chairman of the LGA's safer communities board and leader of Kirklees Council. He said the blame lay firmly with manufacturers, suppliers and retailers:
The Chief Executive of Iceland seems a little confused. The law is 100 per cent clear that it is the responsibility of the manufacturer, supplier and retailer to make sure the product they sell us is what they say it is. There has been a major supply chain failure.

That's not the fault of consumers, councils or hospitals. The companies that supply our food need to take responsibility and focus on getting their house in order. The vast majority of retailers, caterers and manufacturers are doing this. Iceland should do the same.
More: Environment Secretary examining claims government was warned about horsemeat in 2011
Environment Secretary Owen Paterson has called for a Europe-wide overhaul of food testing in the wake of the horsemeat scandal.
Mr Paterson told Sky News that the current system relies too heavily on trusting paperwork that comes with meat shipments. He said:
The whole problem we have is that the system ... which is laid down from above trusts the paperwork. So it trusts that the pallet conforms to the piece of paper. No-one checks what is on the pallet often enough, no-one checks what is in production often enough, no-one checks the finished product often enough.
Advertisement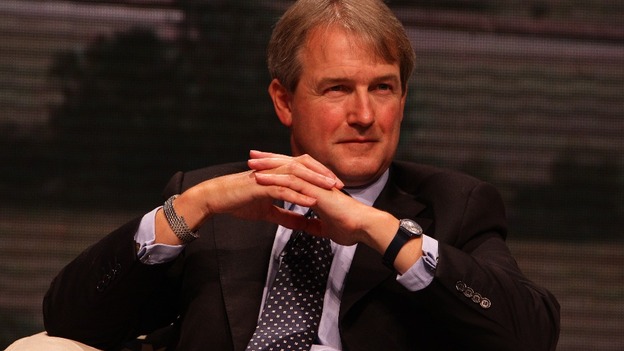 Environment Secretary Owen Paterson has revealed that the Food Standards Agency is examining claims that Government ministers were warned in 2011 that horsemeat was illegally entering the human food chain.
He told Sky News: "I discussed this with the chief executive of the Food Standards Agency this morning and she is going to go back through the records and see exactly what was said at the time.
"What is absolutely clear right through this: it is absolutely illegal to present a horse to slaughter if it has taken drugs and the passport is not marked unfit for human consumption.
"All along we have had a system that keeps criminals out. If criminals are determined to break the system, then we have an issue of clear criminality which we will be taking up."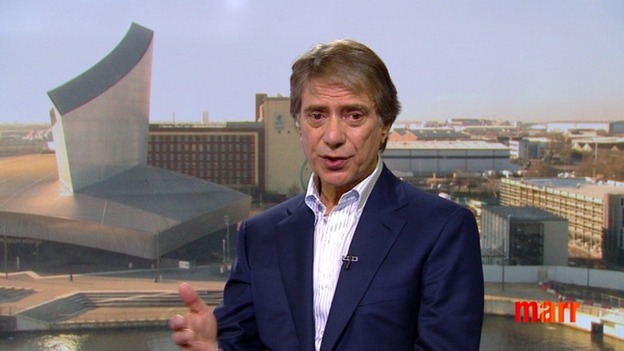 Iceland chief executive Malcolm Walker has attacked local authorities for driving down the quality of food as the horsemeat scandal continues.
Walker told the BBC's Andrew Marr Show: "Supermarkets shouldn't be blamed. British supermarkets have got a fantastic reputation for food safety.
"If we're going to blame somebody, let's start with local authorities because there's a whole side of this industry which is invisible, that's the catering industry.
"Schools, hospitals, it's a massive business for cheap food and local authorities award contracts based purely on one thing: price."
Deputy Prime Minister Nick Clegg has said there is a "heavy onus" on retailers to restore public confidence in supermarket products as the horsemeat scandal rumbles on.
Clegg also dismissed Ed Miliband's claims that the Government had been too slow to react to the crisis.
The boss of one of the country's leading supermarkets warned today that consumers could end up paying the price for the horsemeat scandal, as ensuring food has the best safety guarantees means it can no longer be regarded as a "cheap commodity".
Mark Price, the managing director of Waitrose, said rising costs of rearing animals could mean that "somewhere along that long supply route, somebody has looked to cheat and take advantage of these circumstances either for their own personal greed or to keep a company afloat."
Waitrose has not been affected by the scandal, which Mr Price, writing in the Sunday Telegraph, puts down to its rigorous verification processes.
But he said that not every part of the food industry has been so diligent.
Advertisement
Government ministers were warned in 2011 that horsemeat was illegally entering the human food chain, it was claimed.
John Young, a former manager at the Meat Hygiene Service, now part of the Food Standards Agency (FSA), told the Sunday Times he helped draft a letter to the Department for Environment, Food and Rural Affairs (Defra) in April that year.
But he told the paper the letter to former minister Sir Jim Paice on behalf of Britain's largest horse meat exporter, High Peak Meat Exports, which warned that flesh with possible drug residue getting into food could blow up into a scandal, was ignored.
In the letter the company warned the Government that its passport scheme designed to stop meat containing the anti-inflammatory drug phenylbutazone, known as bute, getting into the food chain was not working, calling it a "debacle".
New ComRes opinion poll statistics for The Independent on Sunday and Sunday Mirror have revealed that women are more likely than men to stop eating ready meals due to the horsemeat scandal.
Here is a breakdown of the statistics:
I have stopped eating meat ready meals as a result of the reports of horsemeat in British food:
Women (35%) are more likely than men (27%) to say they have stopped eating ready meals.
Agree: 31% Disagree: 58%
I have stopped eating meat altogether as a result of the reports of horsemeat in British food:
Agree: 7% Disagree: 87%
As part of a survey ComRes for the Independent on Sunday and the Sunday Mirror, people were asked for their responses to questions on the horsemeat scandal.
They answered:
I have stopped eating meat ready meals as a result of the reports of horsemeat in British food - Agree: 31% Disagree: 58%. Women (35%) are more likely than men (27%).
The Government has responded well to the findings of horsemeat in ready meals - Agree: 44% Disagree: 30%.
All meat imports should be banned until we can be sure of their origin - Agree: 53% Disagree: 33%.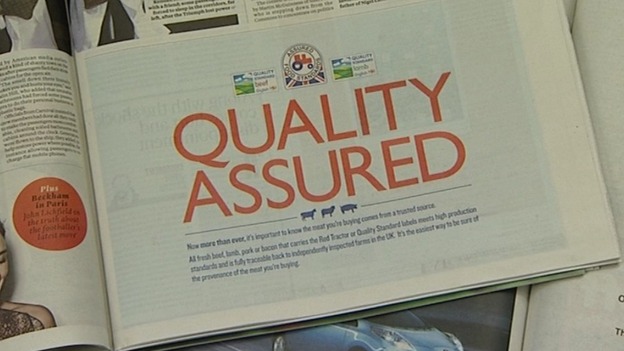 In the midst of the horsemeat scandal, British farmers took the opportunity to promote their home-grown produce by placing half-page adverts in 10 national newspapers.
The National Farmers Union (NFU) adverts read: "Quality assured," "Great British farmers produce Great British food" and said they "lead the way in high standards for fresh food."
The NFU also carried the Twitter hashtag #buybritish in a bid to promote the campaign online.
Load more updates
Back to top