Pistorius is 'humbled and broken'
A preacher who prayed with Oscar Pistorius yesterday in a police cell has told ITV News he "saw a very humbled and broken young man." The Paralympian is in court tomorrow charged with the murder of girlfriend Reeva Steenkamp. He denies the charge.
ITV News' Africa Correspondent Rohit Kachroo was sitting just a few feet from Oscar Pistorius during today's emotionally charged court hearing.
He describes the atmosphere in the courtroom and Pistorius' dismay at hearing the charge brought against him:
Read: Oscar Pistorius 'silently sobs' through legal arguments
Oscar Pistorius' father, Henke, tried to comfort his son as he left the courtroom today.
He reached out and grabbed Oscar's arm as he was being led out of the courtroom and the pair held eye contact for a few seconds.
Advertisement
A reporter for the AP news agency has cited a statement from Oscar Pistorius' family saying that the runner wishes to send his sympathies to relatives of his girlfriend Reeva SteenKamp:
Oscar Pistorius' family statement: "The alleged murder is disputed in the strongest terms."
Pistorius family disputes murder charge:"He has made it very clear that he would like to send his deepest sympathies to the family of Reeva"
Pistorious family statement stresses that he "has been an inspiration to others the world over."
A statement from Oscar Pistorius' agent says that he disputes the murder charge in the "strongest possible terms", Reuters reports.
Times journalist Lucy Bannerman has cited Oscar Pistorius' lawyer as saying that his client is not getting "special treatment" by being allowed to stay in a police station, rather than in prison.
#Pistorius 's defence counsel told me after hearing, it was unusual to allow murder suspects to stay in a police station rather than prison.
His lawyer says #Pistorius is not getting special treatment, by being allowed to stay in policestation; it's to accommodate visiting hours.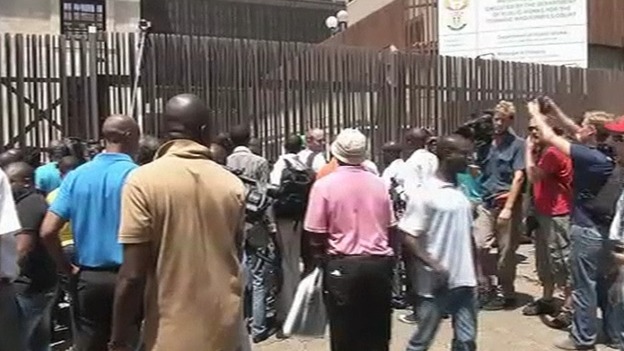 Reporters are crowding around the gates of the court waiting for Oscar Pistorius to leave.
Advertisement
I tried speaking to Oscar Pistorius' brother as he left the court, but he avoided eye contact and questions.
These photographs show a gun in an evidence bag being held by a police officer investigating the death of Oscar Pistorius' girlfriend.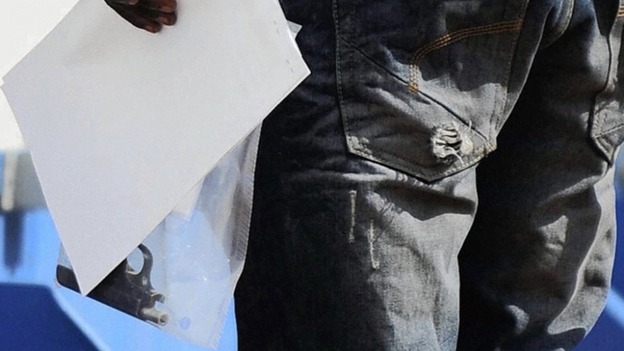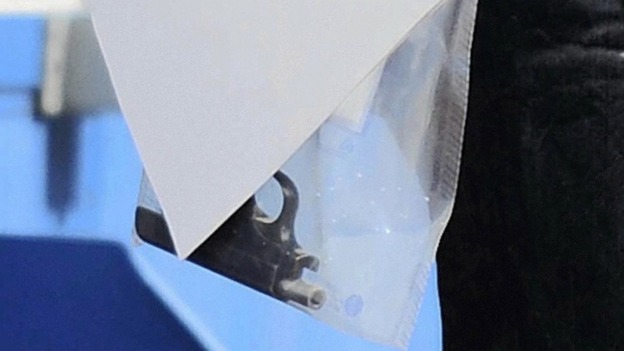 Yesterday morning South African police told the media that a 9mm pistol has been recovered from the scene of the shooting.
Oscar Pistorius will be held at a police station until his next hearing. This tweeted photo shows him leaving the court.
Oscar Pistorius' bail application has been delayed and he will be held at Brooklyn Police Station in Pretoria until his next hearing.
Pistorius stood as the magistrate addressed him, apparently struggling to hold himself together.
He then left the courtroom, eyes filled with tears.
Load more updates
Back to top