Rising energy bills warning
Energy bills are set to rise because Britain will become more reliant on energy imports to fill a shortfall in domestic production, the industry watchdog has warned. Ofgem said supplies are on a "rollercoaster" and heading "downhill fast".
Foreign Office documents seen by ITV News show that ships importing gas from the Middle East are having "citadels" built into them and barbed wire placed around them due to the threat of piracy.
The revelations come on the day that Ofgem has warned that energy prices will increase due to the extra reliance on imports.
Read: 'Citadels' and 'barbed wire on all ships' - the dangers of importing energy
ITV News Business Editor Laura Kuenssberg reports:
Greenpeace has called on Chancellor George Osborne to address the UK's reliance on gas after it emerged that the Foreign Office is concerned piracy and terrorism could threaten Britain's energy supply.
Soaring gas prices, families struggling with bills, and now very serious concerns about threats to supply – what more will it take for Chancellor George Osborne to admit defeat over his dash for gas?
To increase UK reliance on gas is clearly folly, yet this is exactly what Osborne's gas strategy proposes.
– Leila Deen, Greenpeace energy campaigner
Advertisement
Industry watchdog Ofgem has warned that energy bills are set to rise as Britain becomes more reliant on imports.
Pressure on supplies is increasing as coal power stations around Britain close earlier than expected.
The situation has left the UK more reliant on supplies from dangerous parts of the world.
Read: Warnings about keeping the lights on turn urgent
Read: 'Barbed wire on all ships' - dangers of importing energy
ITV News Business Editor Laura Kuenssberg reports: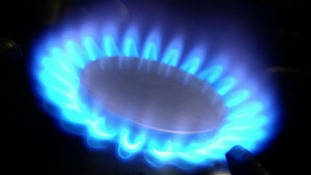 Our increasing reliance on gas leaves the UK more reliant on an energy supply from a very dangerous part of the world.
Read the full story
You've been telling us what you think about the warning by Ofgem boss Alistair Buchanan that power shortages will mean energy bills rise further.
Theresa Marshall Where is the investment in wind, wave and solar? We are all going to run out of fossil fuels one day!
Rob Francis So business are happy to make a quick buck and run but not so happy to put their money where their mouth is and invest. So taxpayers pick up the pieces again.
Amanda Frost I think it's about time everyone made a concerted effort to use less energy - it would save us all money, stop us becoming dependent on imported fuel and be good for the environment too.
Ofgem Chief Executive Alistair Buchanan told ITV News consumers need to start looking at their bills after he warned that energy supplies are on a "rollercoaster":
Advertisement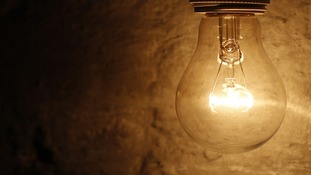 So what is behind the new urgency in the warnings about keeping the lights on?
Read the full story
The Government is reportedly set to offer guaranteed subsidies for up to 40 years to energy firms that agree to build new nuclear power stations.
A Coalition agreement reached in 2010 had promised to build nuclear power stations without public subsidy, but rising costs and the loss of several major utilities from the programme led ministers to propose guaranteeing contracts until 2050, The Guardian reported, citing unnamed Whitehall sources.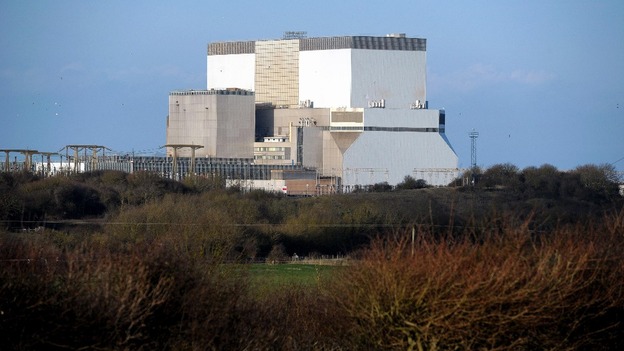 Ministers may offer to extend contracts from 20 years to at least 30 and possibly as long as 40 years in a bid to keep each unit of energy below £100 per megawatt hour.
Although that figure is still high, ministers believe that subsequent plants would become cheaper and energy could fall as low as £55-56 a unit later in the programme.
Responding to Ofgem boss Alistair Buchanan's comments, the chief executive of industry trade body Energy UK said the Government should "get on with exploring the options for UK shale gas reserves".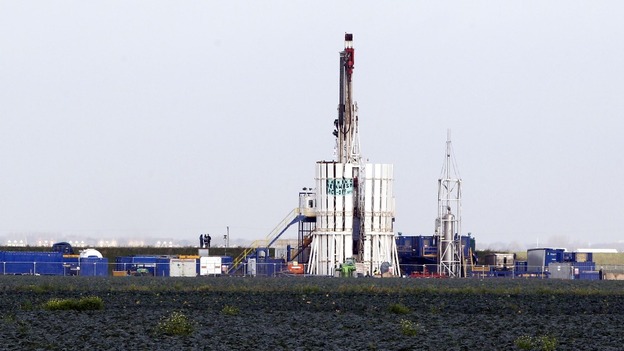 Angela Knight stressed it would "help energy security and focus on the affordability of energy to households and the competitiveness of British industry".
Opponents of tapping into shale gas reserves claim it causes pollution and earthquakes, while failing to offer a viable long-term solution to the country's energy needs.
The Government said it was acting to prevent any possible "looming energy gap" following the Ofgem boss' warning.
A Department of Energy and Climate Change spokesman said:
Our energy system faces significant challenges over coming years, including the closure of around one-fifth of our ageing power stations, so, as Ofgem highlights, we cannot afford to be complacent and may face a looming energy gap.

The reforms we are making to the electricity market through the Energy Bill and through our gas generation strategy are aimed at plugging this gap in order to keep the lights on.

We can't put all our eggs in one basket, we need a diverse energy mix.

This is the best solution to guard against high price of wholesale gas which drives up consumer bills.
Load more updates
Back to top