4G auction misses target
Telecoms regulator Ofcom said its auction of 4G airwaves raised £2.3 billion, with the winning bidders named as O2 parent Telefonica, Hutchison 3G, Vodafone, EE and a subsidiary of BT. The Government had hoped to raise £3.5 billion.
Telecoms regulator Ofcom said its auction of 4G airwaves raised £2.3 billion, well below the government's £3.5 billion target.
The Chancellor George Osborne had mentioned the projected income as part of his claim in the Autumn Statement that borrowing could be reduced.
ITV News Consumer Editor Chris Choi reports: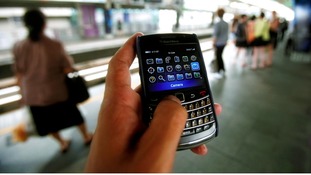 4G was meant to earn £3.5 billion for government yet only £2.3 billion was achieved in the auction of phone frequencies.
Read the full story
Advertisement
The Chancellor will be disappointed with the amount raised by the auction, but it is good news that we can now get on with implementing 4G.

Consumers will benefit from the good number of competitors in the 4G market, and we must now encourage investment to get the necessary infrastructure put in place nationally.
– Corin Taylor, Senior Economic Adviser to the Institute of Directors
The results of the 4G auction are a game changer for the mobile industry and consumers alike.

The combination of spectrum just sold off should bring faster speeds, greater consistency and improved coverage.
While George Osborne won't be too impressed with the amount raised by the auction, it has clearly been expensive for some providers. What is important is that this extra expense isn't passed onto customers - especially in the form of tariff price rises.

While some providers claim not to be imposing a premium for 4G, it's vital that prices remain affordable for those unwilling - or unable - to make the big switch."
– Ernest Doku, telecoms expert at uSwitch.com
Labour said the government raising £2.3 billion in the 4G auction instead of the £3.5 billion that was budgeted was a "blow" to George Osborne's economic plan.
This is yet another blow to George Osborne's failing economic plan.

It shows how foolish and short-termist the Chancellor was to bank this cash in the autumn statement to make his borrowing figures look less bad.

He couldn't bring himself to admit that borrowing was up so far this year but his trickery has now badly backfired.
– Rachel Reeves MP, Labour's shadow chief secretary to the Treasury
Today's announcement will deliver a significant economic boost to the UK. Spectrum use is worth more than £50 billion to the UK economy and 4G mobile broadband is a key part of our digital growth strategy so, I am delighted the auction has been completed.

We worked hard through the autumn to make sure that the operators would be able to use this spectrum 6 months earlier than expected. The benefits will been seen in the UK from the summer onwards as mobile operators deliver competitive high speed mobile broadband services.
– Maria Miller, Culture Secretary
Advertisement
Our Business Editor Laura Kuenssberg asked her Twitter followers who use 4G what they thought of the service, here are a few of the responses:
@itvlaurak In some parts of the country you can't even get a normal signal never mind 3G or 4G!
@itvlaurak it is fast but expensive in London, but coverage outside is poor for example nothing on Reading at heart of Tech corridor M4
by Darren Burn - ITV News Producer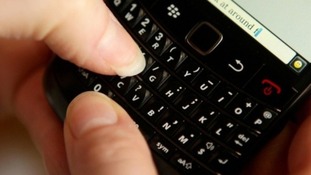 With the announcement that 4G is confirmed for rollout across the UK later this year, what does the future hold for mobile data services?
Read the full story
The government had hoped to raise £3.5 billion from the 4G auction but only managed to raise £2.3 billion.
Here is the amount each company paid:
Everything Everywhere paid £588 million.
Hutchison 3G UK paid £225 million.
Niche Spectrum Ventures (subsidiary of BT) paid £186 million.
Telefónica UK Ltd paid £550 million.
Vodafone Ltd paid £790 million.
This is a positive outcome for competition in the UK, which will lead to faster and more widespread mobile broadband, and substantial benefits for consumers and businesses across the country. We are confident that the UK will be among the most competitive markets in the world for 4G services.

4G coverage will extend far beyond that of existing 3G services, covering 98% of the UK population indoors – and even more when outdoors – which is good news for parts of the country currently underserved by mobile broadband.
– Ed Richards, Ofcom Chief Executive
Load more updates
Back to top