Oscar family query cop evidence
The family of Oscar Pistorius have said they find the contradictions in the investigating officer's evidence to the Paralympian's bail hearing "extremely concerning." Pistorius denies murdering girlfriend Reeva Steenkamp.
Arnold Pistorius, the uncle of Oscar, has denied suggested that the Paralympian was taking illegal performance-enhancing drugs.
Oscar was not using any drugs listed on the World Anti-Doping Agency banned substances, usage of which would ban him from competing in athletics competitions.
The IAAF will have records of every single drugs test that was undertaken in and out of competitions.
He has been tested on a number of occasions during the last couple of years and he has never failed a drug test to date.
– Arnold Pistorius
The family of Oscar Pistorius said it was "extremely concerned" about the testimony of investigating officer Hilton Botha during today's bail hearing.
The investigating officer Hilton Botha confirmed during cross examination that the known ballistic and forensic evidence found on the scene where Reeva Steenkamp sadly lost her life was consistent with Oscar's version of events that the incident was a tragic accident.
They trust that everyone has more clarity on this very tragic event.
The Pistorius family finds the contradictions in Botha's testimony extremely concerning.
– Pistorius family statement
Advertisement
There was "non-stop shouting" at the home of Oscar Pistorius before his girlfriend was shot dead, it was claimed by prosecutors at a bail hearing today.
But that account has been challenged by the Paralympian's lawyers, who have cast doubt on claims by the lead investigator.
His uncle said: "He's not a violent person, he's a peace-maker."
Read the full article: Oscar Pistorius bail hearing told witness heard 'non-stop shouting'
ITV News' Africa correspondent Rohit Kachroo reports:
There may be a verdict tomorrow morning over whether Oscar Pistorius will get bail.
Oscar Pistorius' family seem confident tonight. And Pistorius himself was far more composed this afternoon than he was this morning.
This graphic shows some of the key pieces of evidence submitted to the bail hearing relating to the shooting of Reeva Steenkamp.
It shows a disagreement between the prosecution and defence regarding whether Pistorius put on his prosthetic legs before the incident.
Advertisement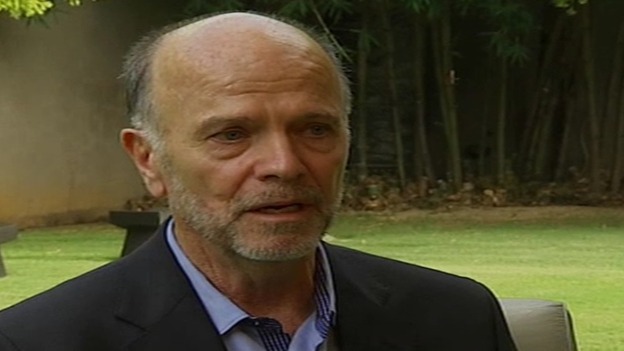 Oscar Pistorius' uncle has reacted to allegations regarding the athlete's relationship with violence.
Arnold Pistorius said: "[The allegations] don't come as a shock because they're allegations, they're just not true.
"He looked tough, looked like the superstar, and held himself in the public domain, but he's actually a very kind, soft person.
"Oscar is able to work through this and the world will see a different Oscar, that's for sure.
"But he will bounce back and be greater than ever."
Arnold Pistorius has called the trial of Oscar Pistorius a "public trial" caused by leaking evidence.
Speaking to South African television, the uncle of Oscar Pistorius said:
I haven't seen him for a couple of days now as we were busy trying to collect evidence and the state has already given a public trial by leaking evidence.

Like light controls darkness, truth will prevail.

I know the truth, I know exactly what happened, and I know one thing, the puzzle is not going to fit the way the state wants to fit it.

It fits here on a very tragic scenario where things happened in such a way that Oscar thought it was an intruder.
– Arnold Pistorius
Oscar Pistorius' uncle Arnold Pistorius has said that his nephew is a "peacemaker" and that he will never be able to fully get over the death of Reeva Steenkamp.
Oscar Pistorius' uncle has given an interview tonight.
Arnold Pistorius said: "He is not a violent person, he's a peacemaker.
"He's always been a peacemaker"
Load more updates
Back to top