Oscar family query cop evidence
The family of Oscar Pistorius have said they find the contradictions in the investigating officer's evidence to the Paralympian's bail hearing "extremely concerning." Pistorius denies murdering girlfriend Reeva Steenkamp.
Oscar Pistorius has been brought into court wearing a black suit and blue tie. "Good morning, your worship," he says before taking his seat.
Oscar Pistorius' brother has tweeted: "Praying for bail. This was a tragic accident".
Advertisement
There is an almighty scrum amongst reporters trying to get into the Oscar Pistorius hearing.
Journalists are screaming, elbowing and even fainting.
Local news agency Eyewitness News is tweeting that the court may see plans of Oscar Pistorius' home today.
#OscarPistorius I just spotted members of the defence team rolling up what looked like house plans. Likely used to plot movement. BB
Read: Exterior scene of fatal shooting at Oscar Pistorius' home
I have just arrived inside the courtroom where Oscar Pistorius will appear shortly for the second day of his bail hearing.
His brother Carl and father Henke are here in the audience again.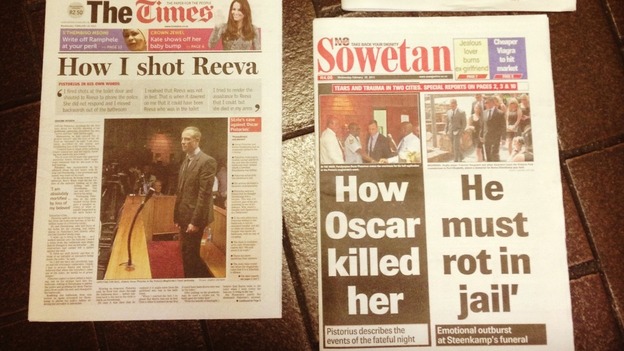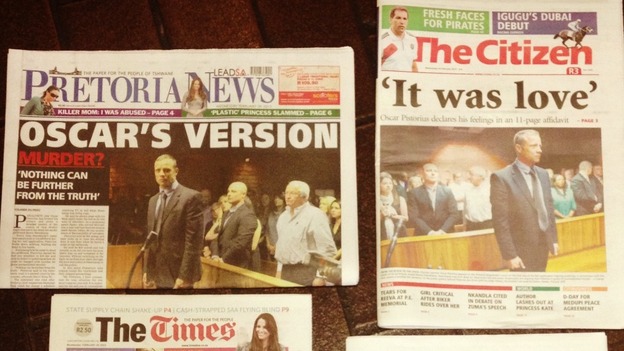 Advertisement
Oscar Pistorius has left Brooklyn Police Station and is on his way to court for the second day of his bail hearing.
Lawyers acting for Oscar Pistorius will step up their fight to keep him out of prison this morning as his bail hearing continues.
Yesterday, on the first day of the hearing, the court heard the Paralympian claim he shot his model girlfriend Reeva Steenkamp because he thought she was a robber.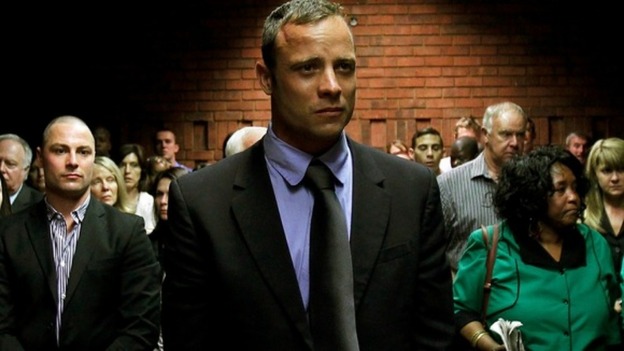 On Tuesday the chances of Pistorius being given bail seemed slimmer when Magistrate Desmond Nair ruled the case a schedule six offence - meaning premeditated murder.
It means his lawyers now have to prove "exceptional circumstances" to have any chance of him being bailed until he goes on trial.
Load more updates
Back to top