Sergeant John Sheahan has confirmed that a Black Range Rover sport and a Maserati had stopped at a red light on the Las Vegas strip when the Range Rover opened fire on the Maserati.
Both cars went through the intersection. The Maserati hit a taxi. The driver and passenger of the taxi were killed after the taxi caught fire.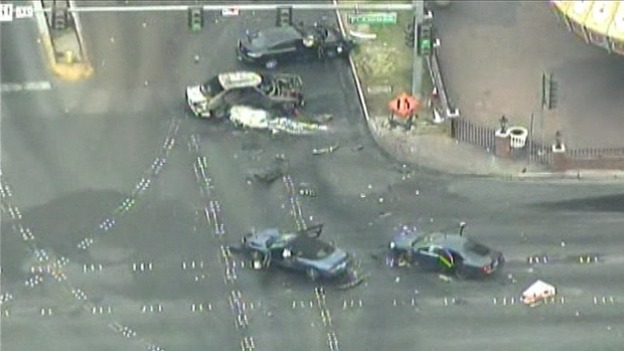 The driver of the Maserati died from gunshot wounds and the passenger was wounded. The Range Rover then fled the scene. Three other vehicles were involved.