Three men guilty of terror plot
Three men from Birmingham have been found guilty of being "central figures" in a terrorist bomb plot that would have been bigger than the 7/7 attacks if it had not been foiled by the authorities.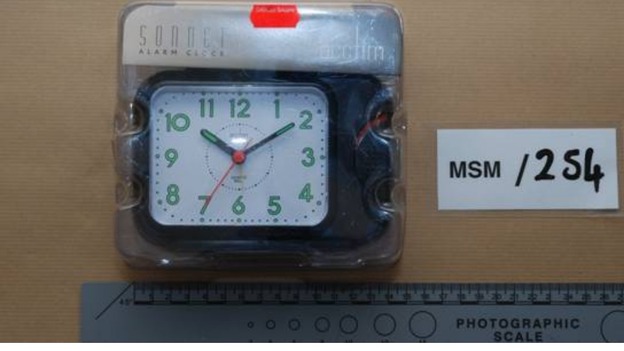 The men were seen buying ingredients and components such as a clock, a sports pack for treating injuries that contained urea prills, and syringes that could be used to make a bomb. They spoke about making "seven or eight separate bombs", which would be timed to go off simultaneously.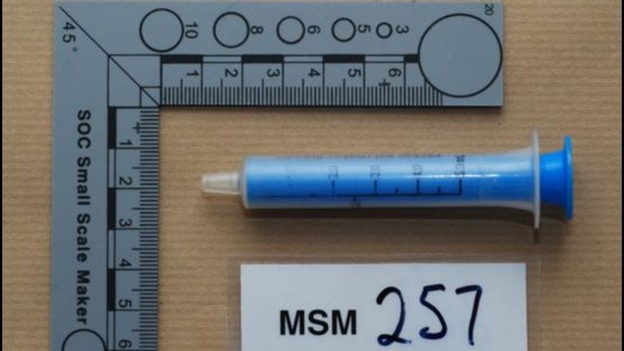 A search of the flat uncovered a partially burnt piece of paper with the words "ammonium nitrate" "powder and bulb" "nail varnish remover". In court experts testified that these ingredients and instructions would allow the men to make a viable bomb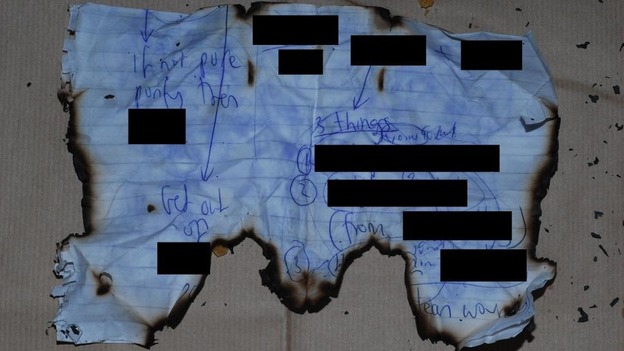 Advertisement
The suicide bomb plotters were influenced by the radical teachings of al-Qaeda supporter and preacher Anwar al-Awlaki, according to police.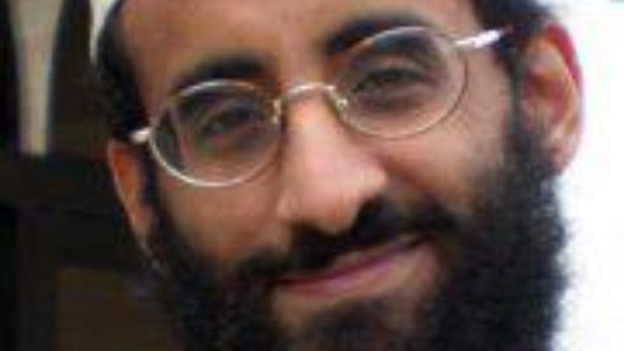 The extremist Yemeni imam was killed by a US drone strike in September 2011 after being targeted for his support of the terror network led by Osama bin Laden.
Despite their support for al-Awlaki, the plotters - Irfan Naseer, Irfan Khalid, and Ashik Ali - distanced themselves from al-Qaeda and Khalid was covertly recorded as stating "it's not for any group, it's for Allah".
The group celebrated the 10th anniversary of the 9/11 attacks and appeared to want revenge for the cartoons of the Prophet Mohammad.
These men had dangerous aspirations and whilst the precise targets remained unclear, the potential for damage and loss of life from their plot should not be underestimated.

The evidence we put to the court showed the defendants discussing with awe and admiration the attacks of 9/11 and 7/7. These terrorists wanted to do something bigger, speaking of how 7/7 had 'gone a bit wrong'.
Having travelled to Pakistan for expert training and preparation, Naseer and Khalid returned to the UK where they discussed attacks involving up to eight rucksacks. Had they not been stopped, the consequences would have been catastrophic.
– Karen Jones, specialist counter-terrorism prosecutor for the Crown Prosecution Service
by Juliet Bremner - ITV News Correspondent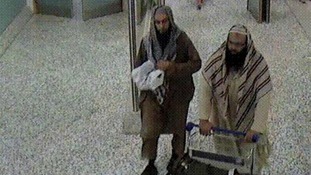 The three men convicted wanted to be remembered as the suicide bombers who had committed the worst atrocity ever seen on British soil.
Read the full story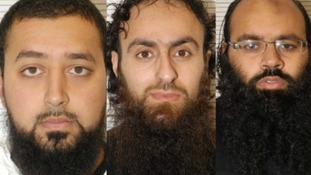 Three men have been found guilty of plotting the biggest ever suicide bomb campaign in Britain.
Read the full story
Advertisement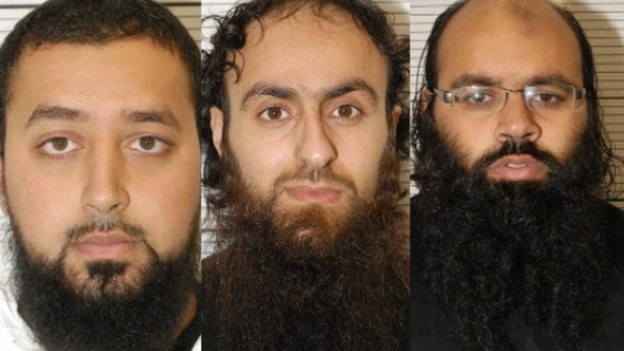 Irfan Naseer, 31, Irfan Khalid, 27, and Ashik Ali, 27, have been found guilty of leading a terrorist bomb plot that could have been bigger than the July 7 atrocities.
They were "central figures" in an Islamic extremist plot to set off up to eight rucksack bombs and possibly other devices on timers in crowded areas.
Police believe it was the most significant terror plot to be uncovered since the 2006 conspiracy to blow up transatlantic airliners using bombs disguised as soft drinks.
Irfan Naseer, 31, Irfan Khalid, 27, and Ashik Ali, 27, all from Birmingham, were found guilty at Woolwich Crown Court of being "central figures" in a terrorist bomb plot.
Load more updates
Back to top