Old, rusty Mini to fetch £10,000 at auction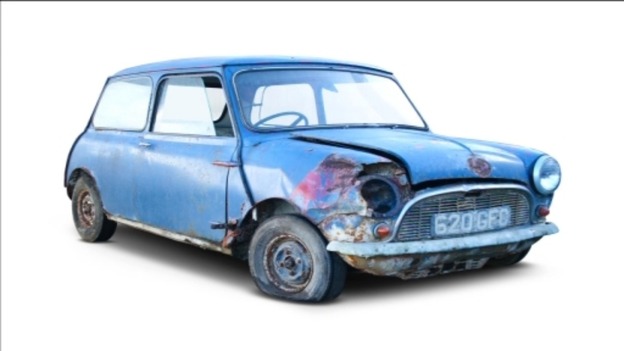 It's been locked away in a barn in Oxfordshire for 40 years - but this car is expected to fetch around £10,000 at auction. The 1959 Morris Mini Minor Saloon has just 47,0000 miles on the clock - but it will need some attention when it's auctioned next month.
The rusty dishevelled car is expected to attract plenty of attention as it's the 15th oldest Mini in the world. It will go to auction in Oxford on March 2.