Comedian splits Italy vote
Italy appeared to be heading towards another political deadlock after a centre-left coalition narrowly won the lower house but failed to win the Senate. But a protest movement led by comedian Beppe Grillo won 25%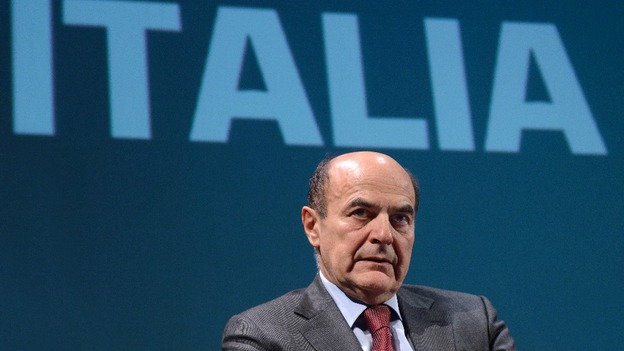 Italy faces an election stalemate after no party or likely alliance claimed the 158 seats needed to form a majority in the upper house of the Senate.
The centre-left coalition led by Pier Luigi Bersani secured a solid majority in the lower house, despite its slim advantage in terms of votes, but fell short in the Senate, which it would need to control in order to pass legislation.
Calculations by the Italian Centre for Electoral Studies, gave 121 seats to Bersani's coalition, 117 to Silvio Berlusconi's centre-right bloc, 54 for the anti-establishment 5-Star Movement of comic Beppe Grillo and 22 to the centrist coalition led by outgoing Prime Minister Mario Monti.
Italy's unclear election result has raised fears for the future health of the Eurozone's third largest economy.
Italian bonds and shares rose initially on Monday as it became likely the centre-left coalition would take control of the lower house.
But that trend is likely to be reversed on Tuesday after Silvio Berlusconi's centre-right coalition appeared to have a narrow lead in the Senate.
A strong protest vote for the anti-austerity candidate Beppe Grillo has also raised fears of a return to instability in Italy and the wider Eurozone.
Advertisement
Italian TV comic Beppe Grillo has won a massive 25% of votes in the country's elections, as voters get behind the 64-year-old's anti-establishment Five Star Movement.
Grillo's party prides itself on its anti-corruption stance and has promised to eke out crookedness in national parliament.
After winning its first political office in the northern town of Parma last year, the Five Star candidate went through the city's books and jailed its former mayor and several officials over alleged corruption.
While Italian voters embraces political chaos, the eurozone is feeling the impact of sudden instability from a country that has been obeying the financial markets for the last year or so.
A coalition of left-wing parties has won the lower house in the Italian election, but failed to win the Senate.
The comedian Beppe Grillo leads the largest single party in both houses.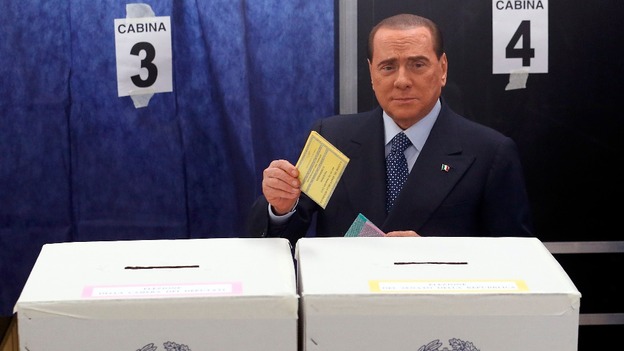 The first results from Italy's elections suggest the country could be heading for political deadlock as the main votes are split between two parties unlikely to form a coalition.
In one of the biggest protest votes ever recorded in a modern democracy, the eurozone is facing the possibility of ungovernability, as Italians may be forced to vote again.
Nearly one in four of the Italian votes was won by protest candidate Beppe Grillo, a comedian who set up an internet-based protest movement against Italian politics, the media, the euro and austerity.
Silvio Berlusconi, who has been convicted of tax fraud and is on trial for paying for underage sex, has experienced an extraordinary resurrection and is currently neck and neck with the main centre-left party.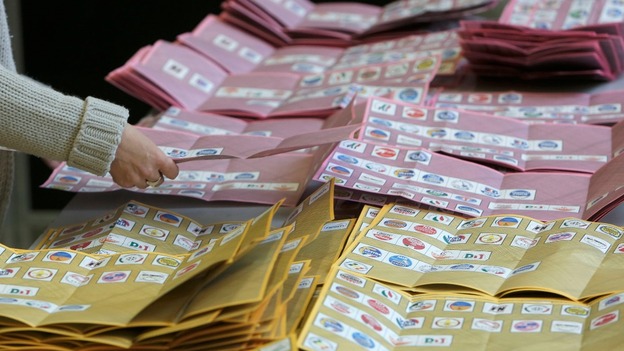 As ballot papers continue to be counted in Italy, initial poll results show Silvio Berlusconi's centre-right party is currently tied with Luigi Bersani's centre-left party at 30.7%, according to Reuters.
Advertisement
Earlier telephone polls suggested that Silvio Berlusconi was doing badly in his home region of Lombardy, but new reports show that the former leader is doing better than anticipated in race for the Italian Senate.
Silvio Berlusconi is doing badly in his home region of Lombardy. This is unexpected, and may be crucial.
The centre-left is ahead in the Italian election opinion polls.
An exit poll suggests Pier Luigi Bersani is on 36-38% and Silvio Berlusconi is on 30-32%.
It is a very bad result for Mario Monti. Monti has done so badly, his support may not be enough for Bersani to form a stable Govt
The comedian Beppe Grillo is just short of 20% mark.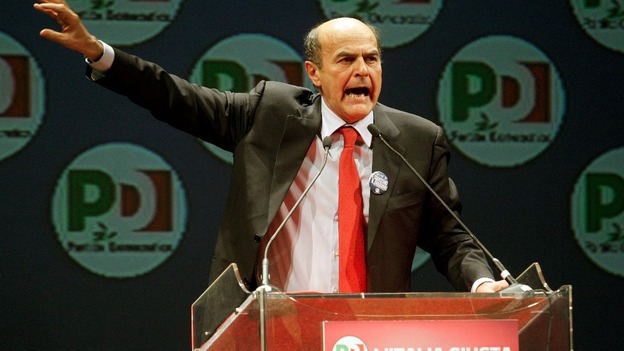 Italy's Democratic Party leader Pier Luigi Bersani is favourite to win Italy's general election. He is a former communist who supported tough economic reforms spearheaded by incumbent Mario Monti.
Load more updates
Back to top