Multiple explosions could be heard minutes after an alarm sounded inside the sprawling desert base.
Forty minutes later the all-clear was announced and troops were ordered to search their immediate area for unexploded ordnance and casualties.
This latest attack comes as UK forces Helmand prepare to hand over to the next deploying brigade in what is known as the RIP (relief in place).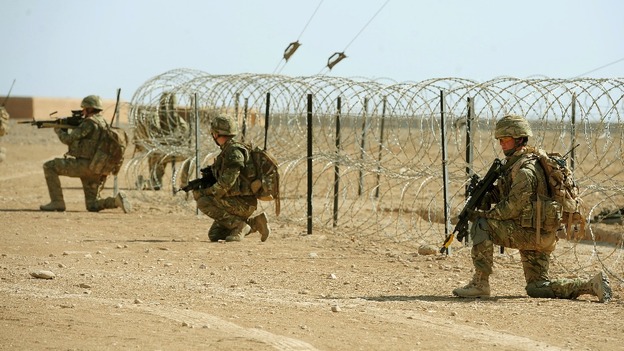 Last September two US Marines were killed and six Harrier jets destroyed after militants breached the perimeter fence and attacked through Camp Leatherneck - the US headquarters next to Camp Bastion.
The Taliban said Prince Harry who was in theatre as an Apache helicopter pilot at the time, was the intended target but Nato officials said the young royal was never in any danger.