Benedict: 'Choppy seas' as pope
Tens of thousands were at the Vatican for Pope Benedict XVI's final public audience before he resigns tomorrow - the first pope to do so in almost 600 years. He said he faced "choppy seas at times" and said he was quitting for good of the church.
Frank words from Pope Benedict in his farewell address
Thousands packed into St Peter's Square to hear Pope Benedict XVI's farewell address and it may turn out to be his most significant speech.
He effectively confirmed rumours that all was not well in the Vatican, and that the first Papal resignation in 600 years was a direct result of the infighting, rivalry and factionalism at the heart of the Catholic church.
Europe Editor James Mates reports from the Vatican:
Read James' blog: Pope Benedict confirms the rumours of a dysfunctional Vatican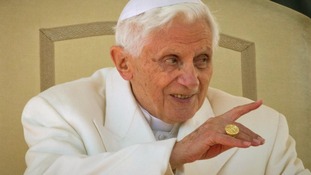 He did not go quietly and Pope Benedict's final words as Pope may turn out to have been his most significant.
Read the full story
Advertisement
Pope Benedict completes final public address
Pope Benedict XVI has held his final public audience, a day before he becomes the first pontiff to step down since the Middle Ages.
Pope: I resigned for the good of the church
Pope Benedict said he resigned for the good of the church, not for the good of himself.
He said he was conscious of the "gravity" of the decision but took it with "profound serenity".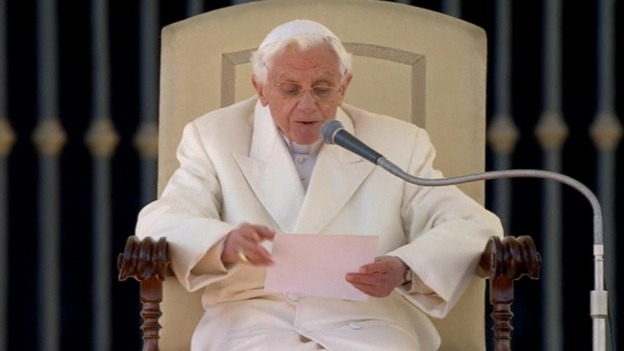 Benedict told pilgrims gathered in St Peter's Square to pray for the cardinals facing a weighty task choosing his successor.
Crowds cheer Pope's historic final audience
Pope speaks of 'difficult moments' in papacy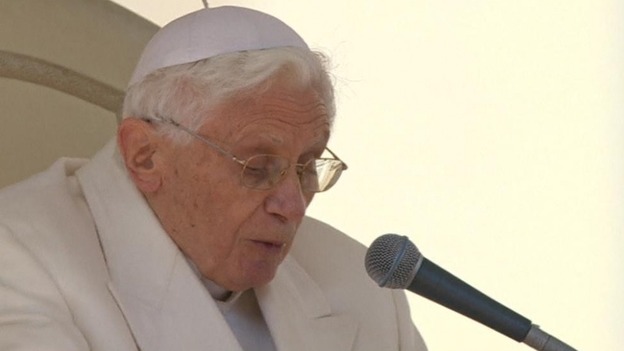 The Pope said his papacy faced joy but also difficult moments, as he held his final public audience at the Vatican.
Benedict said he faced choppy seas and headwinds and at times "it seemed that the Lord was sleeping".
Advertisement
Pope has 'great trust' in future of Catholic church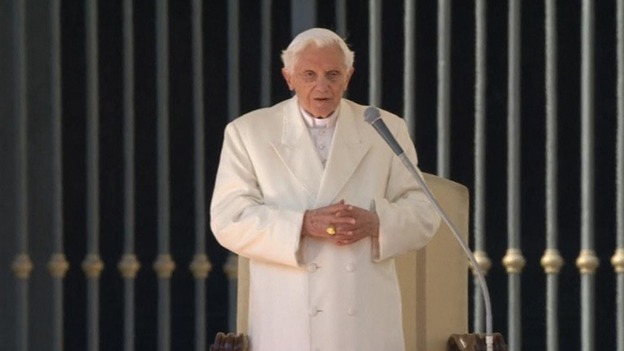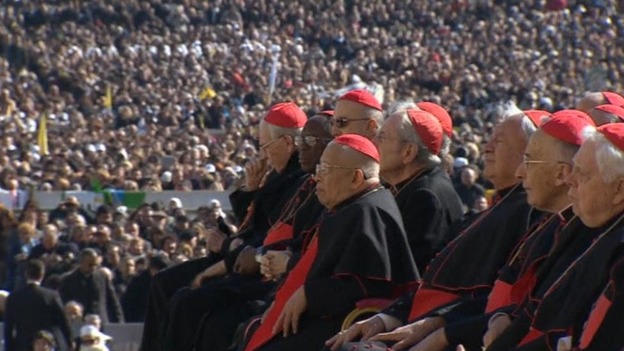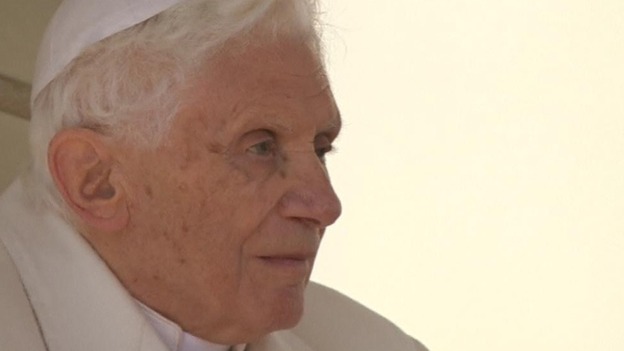 Tens of thousands at Vatican for Pope's final audience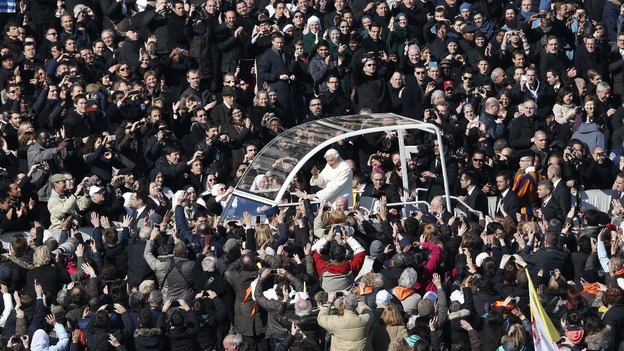 Pope arrives at Vatican for final public audience
Pope Benedict has arrived at St Peter's Square, where huge crowds have gathered to watch his final public audience.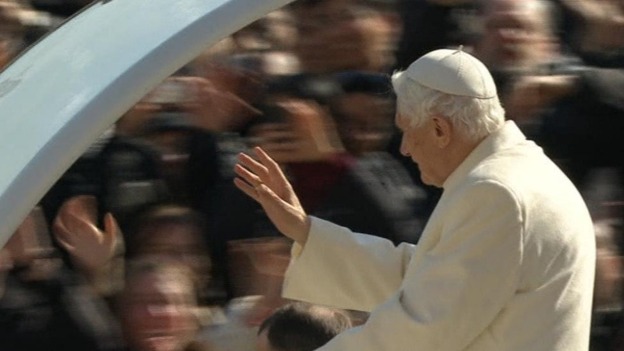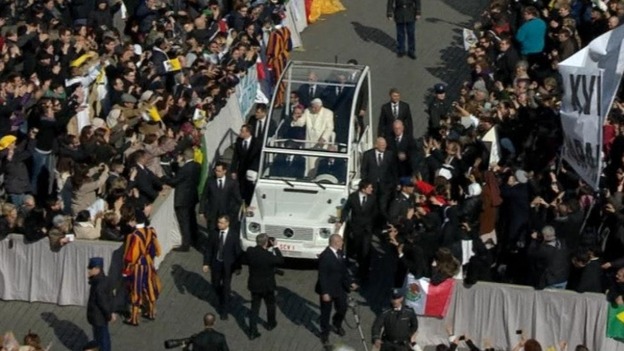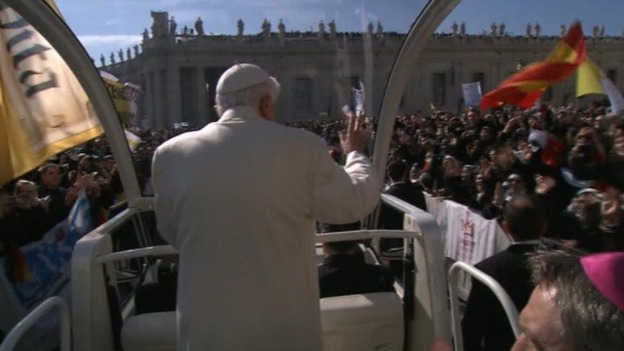 Thousands pack St Peter's Square for Pope farewell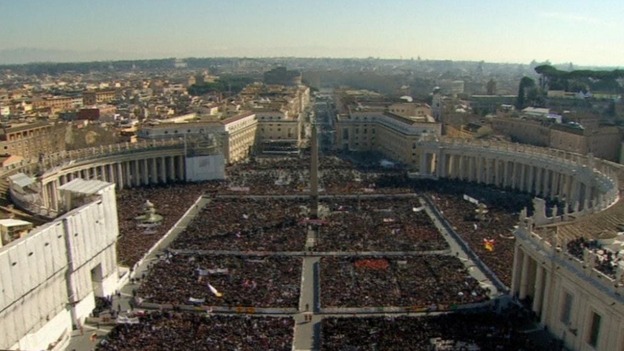 Load more updates
Back to top