Deadly rhino horn trade
ITV News has uncovered the scale of the trade in rhino horns in Vietnam.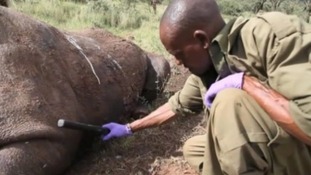 The UK is leading calls for Vietnam and China to stem the roaring demand for ivory that is driving the rise in poaching in Africa.
Read the full story
WWF's African species expert Matthew Lewis said he "did not want to believe" the rhino poaching statistics for 2012, which showed a record number of rhinos were killed.
Poachers are stepping up their game and we must do the same.

We need to increase protection for rangers on the front-lines and curb the demand for rhino horn in consumer countries to stop this heinous wildlife crime.

I do not want to imagine a world in which rhinos no longer exist in the wild."
– WWF's African species expert Matthew Lewis
Advertisement
Rumours that powdered rhino horn can cure cancer and other diseases have fuelled a huge and growing demand for it in countries like Vietnam.
This illegal trade is threatening the very existence of one of the world's great animals.
ITV News China Correspondent Angus Walker went undercover to expose a trade that is causing the rhino to be hunted by poachers to the brink of extinction:
Click here to read more about this special ITV News investigation.
Vietnam has rapidly grown to be the world's largest recipient of illegal rhino horn from South Africa, with record numbers of rhinos being poached, Vietnamese consumers employing proxy hunters from Eastern Europe and Vietnamese nationals arrested with illicit rhino horns.

The Vietnamese government urgently needs to demonstrate political will in tackling the trafficking of rhino horn, through rigorous law enforcement activities, arrests and sentencing.

We won't be able to make any progress until Vietnam admits it's got a problem.
– Save the Rhino
Nearly 2,400 rhinos have been poached across Africa since 2006.
The high level of poaching means that growth of the rhino population is at its slowest since 1995.
Rhino poaching increased by 43% between 2011 and 2012.
3% of the rhino population was lost in 2012.
In 2012, at least 745 rhinos were poached throughout Africa, the highest in two decades.
This year a rhino is being poached every 11 hours, which is higher than the 2012 average.
Read: Vietnam's deadly demand for rhino horns.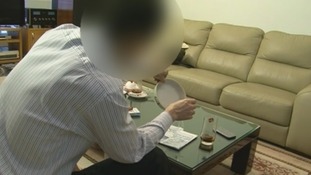 If the demand for rhino horns in Vietnam continues at the current rate it could threaten to wipe out this majestic animal.
Read the full story
Advertisement
Back to top