Clegg: 'Stunning' Eastleigh win
Nick Clegg has described the Lib Dems victory in the Eastleigh by-election as "stunning...despite the "exceptional circumstances". UKIP said beating the Conservatives into third place was a "humongous political shock." Labour were fourth.
A by-election at this point in the Parliament usually tells us absolutely nothing, but rarely this one has been very revealing.
It's a stellar result for the Liberal Democrats, who have proved they are doughty local campaigners and there is a reasonable chance they can hold on to their seats at the next election. And who knows, maybe get a few more.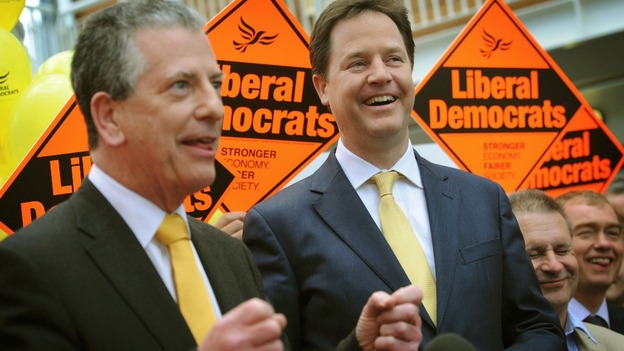 That leaves the Tories in a very bad position, because their chances of winning a majority depends on winning at least 20 or so Lib Dem seats. The evidence here shows that isn't very likely.
David Cameron hasn't always been particularly popular with his backbenchers and the big question from a lot of them will be: would we do better with a change?
Labour have got problems too, because it's reasonably clear that they're not an especially attractive alternative if people are disgruntled with the Coalition.
Nick Clegg is celebrating after what he described as a "stunning" by-election victory in Eastleigh, where his former Cabinet colleague Chris Huhne resigned in disgrace.
But there was a setback for his coalition partner David Cameron with the Tories forced into third place by UKIP.
Political correspondent Carl Dinnen reports:
Advertisement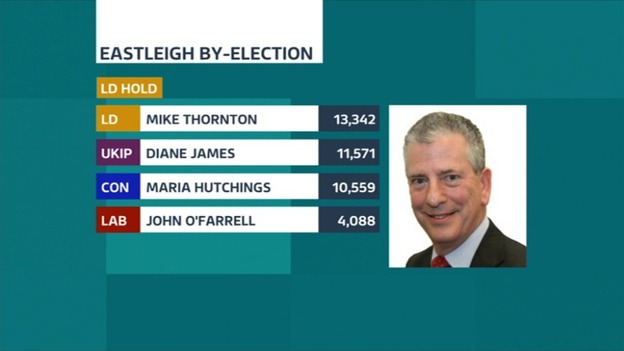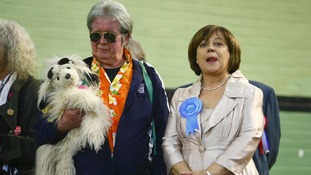 The Conservative Party has a habit of turning a drama into a crisis. Especially when the background to the drama is Europe.
Read the full story
UKIP leader Nigel Farage has told a press conference that "never again" will people say voting for the party is a wasted vote, following the Eastleigh by-election where the party finished second.
He added that he intended to capitalise on the "tremor" UKIP had created in Eastleigh and turn it into a "national political earthquake" at the European elections next year.
The Labour backbencher Austin Mitchell has described Labour finishing fourth in the Eastleigh by-election "a disaster":
Eastleigh disaster. Labour needs a nationalist appeal. The nation is being betrayed,weakened and sold down river.We sd say so
Read more: Labour Eastleigh candidate called a "loser" by his wife
Advertisement
The Conservative MP Conor Burns appears to blame local councillors rather than the central party leadership for the party's poor performance in the Eastleigh by-election:
The Eastleigh result is in no small part a consequence of withered local organisation caused by an absence of Council leadership or vision
Watch: Conservative candidate Maria Hutchings ignores reporters' questions
by Colin Rallings - ITV Elections Analyst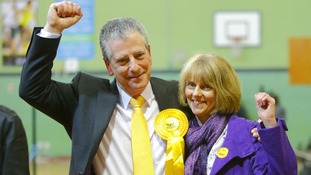 The wider political impact of parliamentary by-elections often turns out to be more important than the result – Eastleigh is no exception.
Read the full story
Speaking after the Eastleigh by election result in which they came third, Prime Minister David Cameron has said the result was "disappointing".
He added that the Conservatives would win back voters by "remaining true to our principles".
The Labour party candidate John O'Farrell has tweeted on the morning after his defeat in the Eastleigh by election.
Mrs O'F just woke me with an affectionate 'Mornin' Loser!'
Had hoped more would switch from Lib to Lab. Some did, but as many of ours went to UKIP. Lab % share up slightly. Result feels OK in context
Load more updates
Back to top