RBS announces £5bn losses
The Royal Bank of Scotland has announced losses of £5.16billion - a fifth consecutive annual loss. Chief Executive Stephen Hester described 2012 as a "chastening" year. It was also revealed the bank paid £607m in bonuses in 2012.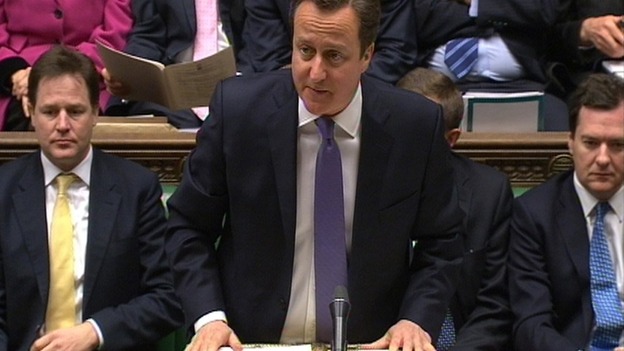 The Prime Minister's official spokesman has said that no timetable has been set for selling off the Government's share in the Royal Bank of Scotland, after the bank announced losses of £5.16 billion.
David Cameron's spokesman added that RBS has shown "responsibility and restraint" in the bonus payouts.
Royal Bank of Scotland chief executive Stephen Hester has said the bank was making "good progress", despite announcing losses of £5.16 billion today.
Mr Hester said that he believed the "light is clearly visible at the end of the tunnel".
Advertisement
Chris Leslie, Labour's shadow financial secretary to the Treasury, has criticised RBS for paying out over £600 million in bonuses despite recording losses for the fifth year in a row.
RBS must continue its work of restructuring, but people will be astounded that bonuses of £600 million are being paid out in a year of big losses, compensation payments for mis-selling and fines for Libor fixing.
We need radical change in the culture of our banks and that must include reining in bloated bonuses which are a device for keeping traders focused on the weeks ahead, rather than years ahead.
It shouldn't take the European Union to rein in excessive bonuses, but UK Ministers have dragged their feet and refused to act.
– Labour MP Chris Leslie
The economic secretary to the Treasury has said that bonuses are necessary for RBS to compete with other banks, and insisted that their payments are "some of the lowest in the industry".
Sajid Javid added that RBS's Libor fine had come out of the bank's bonus pool.
Sir Philip Hampton, chairman of RBS, told ITV's Daybreak that bonuses were necessary to attract the best workers to the bank – but admitted that the payments were still "huge".
RBS today announced pre-tax losses of £5.16 billion for 2012, but still paid out £607 million in bonuses.
Sir Philip said: "The bonus question has been toxic for everybody, it's been difficult for banks to deal with - but bonus rates have been falling very substantially.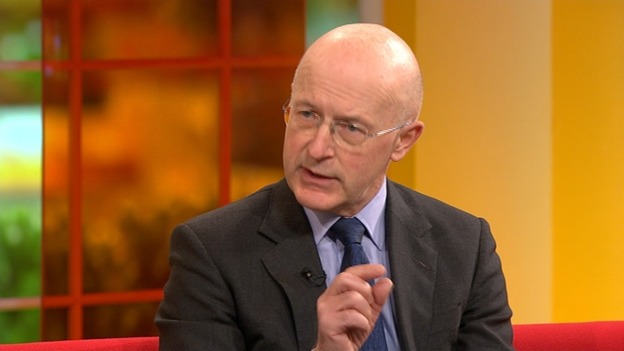 "Our bonuses now in our markets business, where all the big bonuses are, are 25%, a quarter of what they were, four or five years ago."
He added: "They're still huge… but bonuses are falling. It's a very difficult, competitive market place. If you don't pay what you need to pay, you don't get the best people.
"It is tough to swallow but slowly but surely those bonus levels are falling.
"My personal view is that they will continue to fall and eventually they will be driven by market fundamentals and people over a period of time can't get more than they earn."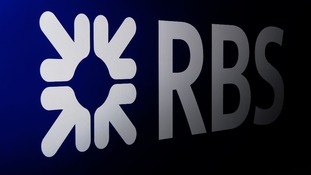 Royal Bank of Scotland has announced a loss before taxes of £5.2 billion in 2012. That's a lot of money - and it's a loss each of us bears.
Read the full story
Advertisement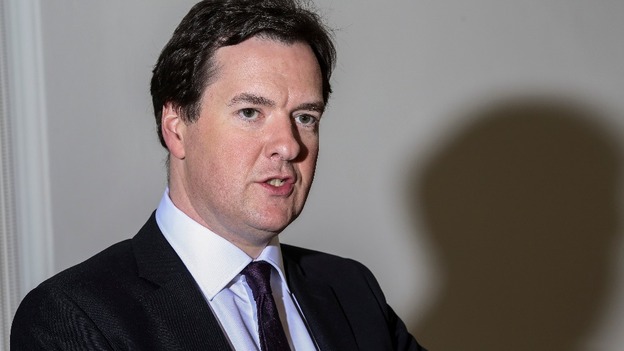 Chancellor George Osborne has welcomed RBS's move to decrease its international investment arm after the bank announced plans to float part of its American bank Citizens.
Osborne said: "The Government's strategy is for RBS be a stronger and safer bank, which in time can be returned to full private ownership.
"I have been very clear that I want to see RBS as a British-based bank, focused on serving British businesses and consumers, with a smaller international investment bank to support that activity rather than to rival it.
"I welcome RBS's announcement today to accelerate that strategy."
Chairman of the Royal Bank of Scotland, Sir Philip Hampton has promised the bank will do its "best" to return the taxpayers money.
This morning it was announced that the Royal Bank of Scotland has lost £5.16 billion, giving them a fifth consecutive annual loss.
Sir Philip added that the bank has been in a "mess" for a while, and despite this difficult year, they are on the road to recovery.
He said: "Our job is to put the bank fully back on its feet."
Royal Bank of Scotland has unveiled plans to begin the process of selling some of its US business, Citizens.
Announcing its 2012 annual figures, the bank said in a statement:
The board has decided it is now the right time to begin work on a partial flotation of Citizens, our US banking business, targeted probably at around two years from now.
Citizens is a good business, serving around 5 million customers in the north east of the United States where it is has a strong market position.
It has been substantially improved since 2009 and a local public listing will help to highlight its growing value.
– RBS statement
Royal Bank of Scotland has detailed the "material impact" of "conduct issues" as part of its 2012 annual figures, these include:
A £450 million charge in relation to Payment Protection Insurance (PPI)
RBS provided £50 million over structured collar products
A further charge of £650 million over interest rate hedging products
Penalties of £381 million will be paid for Libor and other trading rates following an agreement with the Financial Services Authority earlier this month.
Facts about Libor and the banking scandal
Load more updates
Back to top