The Queen leaves hospital
The Queen has left hospital after she was admitted yesterday with symptoms of gastroenteritis. A Buckingham Palace spokeswoman confirmed that this week's engagements that have been cancelled or postponed will not be reinstated.
The Queen's illness has forced her to withdraw from a number of engagements in a typically busy schedule this week. They include:
A trip on Monday to visit HMS Lancaster in London.
A reception at Buckingham Palace for MPs and MEPs on Tuesday. The event is now most likely to be hosted by another member of the Royal family.
A two-day visit to Rome with the Duke of Edinburgh, which was scheduled to begin on Thursday.
The Queen awarded a medal to an employee at a private ceremony before she was later driven to King Edward VII Hospital in London.
Before her admission for treatment for gastroenteritis, the 86-year-old presented a female member of staff an award for long service at Windsor.
Advertisement
The King Edward VII Hospital won't be providing an update on the Queen's condition soon. She's unlikely to want visitors in order to keep disruption to a minimum.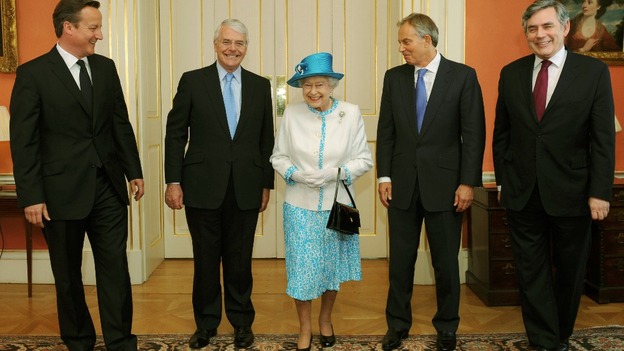 The Prime Minister has sent his best wishes for a speedy recovery to Her Majesty the Queen as she recovers in hospital from a stomach bug.
A spokesman for the Royal Household emphasised that the stay was a precautionary measure. He said "She was not taken into hospital immediately after feeling the symptoms.This is simply to enable doctors to better assess her."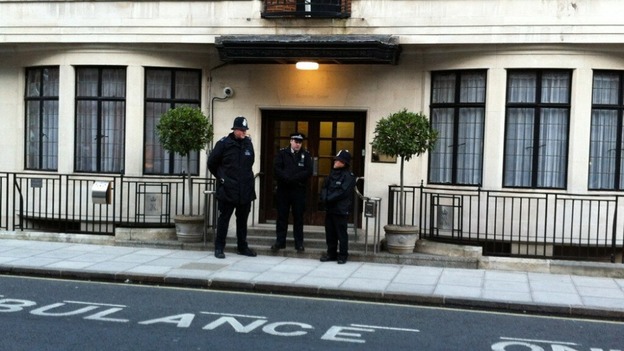 The cameras are back outside the King Edward VII Hospital in London. The Queen is expected to stay for two days. Her majesty was driven to the hospital in a private car and officials say that she is in "good spirits". It is her first time in hospital in a decade.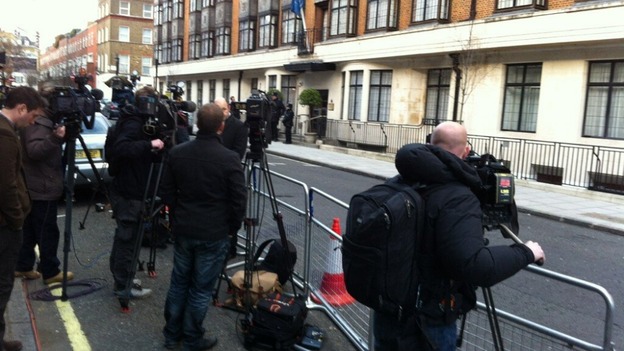 The Queen will probably be treated with a drip and isolated during her treatment for gastroenteritis, a medical expert has said.
Professor Christopher Hawkey, at the University of Nottingham's faculty of medicine and health sciences, said:
The likely cause with the Queen is the norovirus, the winter vomiting virus.

It's very infectious and strikes in winter because people are indoors and it spreads more easily.

Because it is infectious we try to not admit people to hospital as it can start the outbreaks we hear of.

But not everyone can keep up with oral hydration so it is pretty routine to go to hospital and have a drip and wait for the thing to pass and keep yourself hydrated.
Advertisement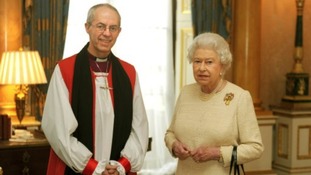 Before falling ill the Queen took part in a series of high profile public events. This gallery shows her work over the past week.
Read the full story
The Queen is being treated in hospital for gastroenteritis, an infection of the stomach and large intestine.
The two most common causes of the illness in adults in England are the norovirus and food poisoning, according to the NHS. Common symptoms include vomiting, diarrhoea and dehydration.
It is not yet known if the Queen is suffering from viral or bacterial gastroenteritis but it is unlikely she is being given antibiotics as this prolongs the time it takes to settle the condition.
The Queen is in "good spirits" and "good health" besides the symptoms of gastroenteritis, her spokesman has said. He added:
This is a precautionary measure. She was not taken into hospital immediately after feeling the symptoms. This is simply to enable doctors to better assess her.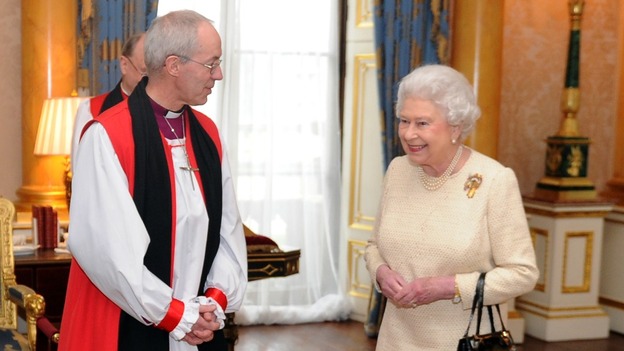 The Queen's sickness was first announced on Friday, and she spent yesterday resting at Windsor.
Her Majesty had been due to attend a Welsh military celebration in Swansea during the country's St David's Day celebrations on Saturday, but was forced to cancel the plans.
The Queen, who is 86, has undertaken a number of engagements during the last week.
On Tuesday she met the Archbishop of Canterbury at Buckingham Palace, and on Thursday she presented a host of Olympic stars with honours during an investiture ceremony.
Load more updates
Back to top