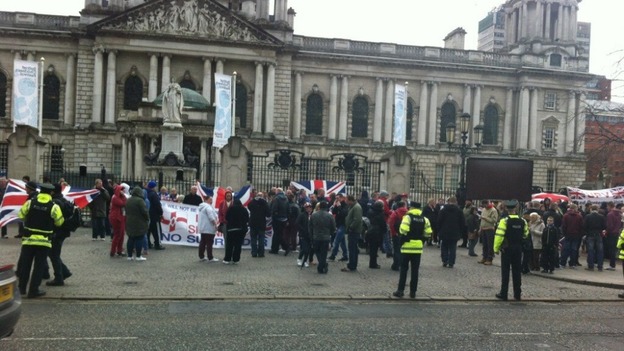 The Police Service of Northern Ireland has appealed to community leaders to use their influence to ensure that violent protests do not return to the streets of Belfast.
A small group of unionist protesters were driven into Belfast city centre as they continue campaign against new restrictions on flying the Union flag over City Hall.
Acting Chief Constable Will Kerr from the PSNI said "A small protest took place at the City Hall with no attempt to parade unlawfully."
"I would again appeal to civic leaders across Northern Ireland to continue to use their influence to ensure a peaceful and respectful summer."