US baby 'cured of HIV'
A baby girl in Mississippi who was born with HIV has been cured after very early treatment with standard drug therapy, according to scientists in the US. The case could be a major breakthrough for scientists treating the disease.
A baby girl who was born with HIV has been cured after very early treatment with standard drug therapy, according to scientists in the US.
Doctors began giving her anti-retroviral drugs within 30 hours of her birth.
The case could be a major breakthrough for treatment of the disease.
ITV News Medical Editor Lawrence McGinty reports.
Read more: Lawrence on why we should treat this Eureka moment with caution
It is an important proof of concept that if you treat early enough, you prevent that virus from establishing what we call a reservoir where it's very, very difficult to eliminate.

We're going to have to start looking at the relative risk versus the benefit of doing it this way. It doesn't often happen in this country. However in the developing world, where 1,000 babies a day are born with HIV infection, this could turn out to be considerably applicable. That remains to be determined, again to underscore that this is just a single case.
– Dr Anthony Fauci, National Institute of Allergy and Infectious Diseases
Advertisement
Dr Hannah Gay, an HIV specialist at the University of Mississippi, says medical teams will have to keep a close eye on the girl because there's still the chance the virus may return. Dr Gay added:
"We don't know yet what's going to happen with this child. Yes, there is a possibility that she may have a virus that comes back and starts replicating again.
"But the only patient who's known at this point to have had a sterilising cure is a man who had a bone marrow transplant for leukemia, and after five years he's shown no evidence of any viral particles in his body.
"Our child, at this point, still has some evidence of HIV particles - but no replicating virus."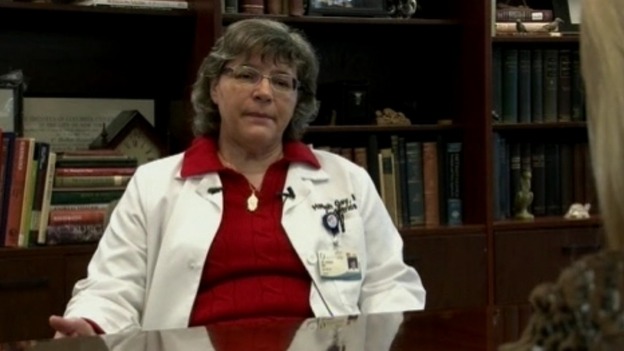 According to Health Protection Agency figures, the amount of children born in the UK with HIV transmitted by the mother was:
95 in 2011
98 in 2010
111 in 2009
101 in 2008
117 in 2007
In comparison, figures for 2011 show:
2,771 men were diagnosed with HIV due to transmission from homosexual sex and 2,753 new cases were recorded as due to heterosexual contact
132 new diagnoses were due to intravenous drug use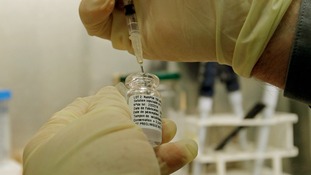 A baby who was given an unusual HIV treatment appeared cured entirely after her mother failed to turn up for appointments for five months.
Read the full story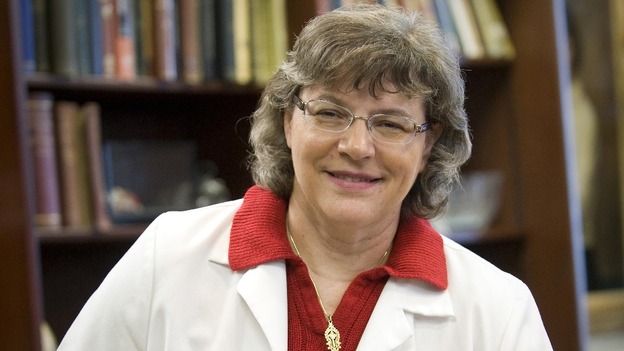 A baby in Mississippi who has been "cured" of HIV according to scientists was given a higher than usual dose of anti-HIV drugs as a newborn, doctors said.
Dr Hannah Gay, from the University of Mississippi explained that the baby was transferred from a small hospital that did not have the proper liquid low-dose medication normally given to newborns. On giving the baby higher level doses Dr Gay said:
"I just felt like this baby was at higher-than-normal risk, and deserved our best shot."
The child responded well through 18 months, when the family temporarily stopped returning and treatment, researchers said. When they returned several months later, remarkably, Dr Gay's standard tests detected no virus in the child's blood.
Ten months after treatment stopped, a battery of super-sensitive tests at half a dozen laboratories found no sign of the virus' return. Dr Gay gives the child a check-up every few months. She said:
"I just check for the virus and keep praying that it stays gone."
Advertisement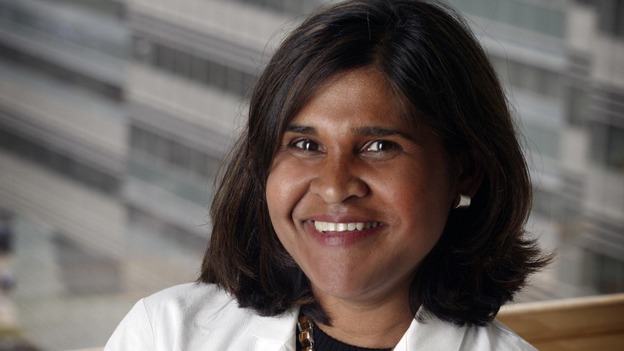 Specialists at a major AIDS meeting in Atlanta, USA have hailed the case of a child from Mississippi who appears to have been "cured" of HIV as a major breakthrough in the fight against the infection.
Doctors gave the infant faster and stronger treatments than usual, starting a three-drug infusion within 30 hours of birth - before tests confirmed the baby was infected and not just a risk from a mother whose HIV was not diagnosed until she was in labour.
The mother had had no pre-natal care when she came to a rural casualty unit in advanced labour.
Such fast action apparently knocked out HIV in the baby's blood before it could form hideouts in the body. Those so-called reservoirs of dormant cells usually rapidly reinfect anyone who stops medication, said Dr Deborah Persaud of Johns Hopkins Children's Centre.
Dr Persaud led the investigation that deemed the child "functionally cured", meaning in long-term remission even if all traces of the virus have not been completely eradicated.
Scientists in the US are hopeful that they are closer to finding a way of eradicating HIV infection in the very young after a baby girl has been "cured" after very early treatment with a standard cocktail of drugs.
Dr Deborah Persaud, a virologist at John Hopkins University in Baltimore, said the results of the early tests on the baby indicate that a cure for children with HIV, the virus that causes AIDS, may be possible:
This is a proof of concept that HIV can be potentially curable in infants
A baby girl in Mississippi who was born with HIV has been cured after very early treatment with standard drug therapy, according to scientists in the US.
The child's story is the first account of an infant achieving a so-called "functional cure", a rare event in which a person goes into remission, and blood tests show no signs the of the virus making copies of itself in the body.
Back to top