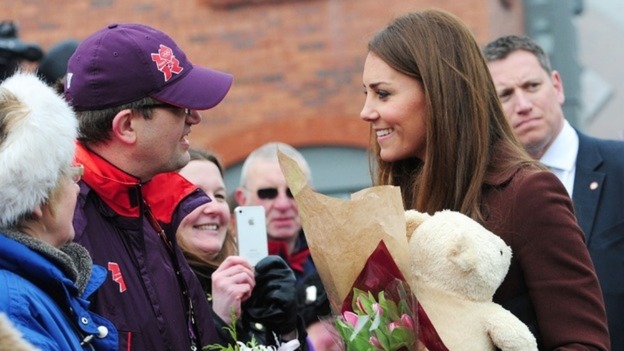 New footage appears to dismiss the suggestion that the Duchess of Cambridge accidentally let slip that she was expecting a baby girl during a visit to Grimsby.
A woman said she thought Kate may have told another well-wisher "I'll take that for my d..." when she was presented with a teddy bear.
But a previously unseen video, obtained by the Grimsby Telegraph, seemingly shows the Duchess saying: "Is this for us, aww, thank you so much, it's very sweet of you."
Lisa Hewson, who filmed it, told the paper: "Kate does such a good job and people are always picking and pulling her apart.
"I am sure the lady genuinely thought she heard what she said she did, and I don't want to make her look bad, all I am saying is this is my video, if you want to listen to it, here it is."
She added: "Maybe she might send me a little note or even an MBE, although I think that might be doubtful!"