NHS boss 'unaware' of failings
NHS chief executive Sir David Nicholson has told MPs that he was 'unaware' of the serious failing at Mid Staffordshire NHS Trust despite holding senior positions there.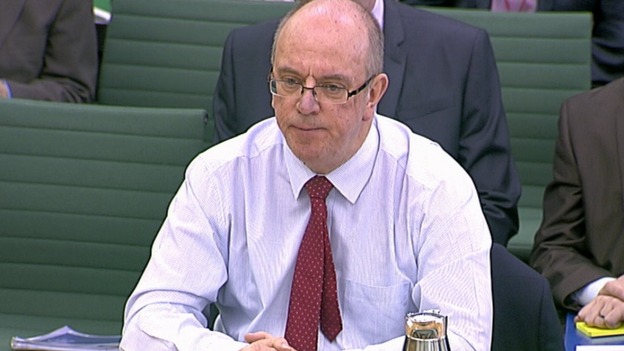 The chief executive of the NHS, Sir David Nicholson, is answering questions from MPs following the highly critical public inquiry into NHS Mid-Staffordshire NHS Trust.
Cure the NHS campaigner Julie Bailey has told Daybreak the failings at Stafford Hospital went "from Whitehall to the ward."
Julie, who's mother was one of the victims of Stafford Hospital has led calls for the resignation of NHS boss Sir David Nicholson.
Advertisement
Professor Sir Brian Jarman, a key figure in highlighting concerning death rates at Stafford Hospital, told Daybreak Sir David Nicholson "personified what was wrong with the NHS at the time".
Later today, the Chief Executive of the NHS, Sir David Nicholson will be questionned by MPs over the Mid Staffordshire hospital scandal.
Five former health secretaries have spoken out in support of Sir David Nicholson, who is due to face MPs this morning.
Former Labour health secretary Patricia Hewitt told The Independent she was "appalled" at the campaign against the NHS boss:
I have been appalled by the campaign against David Nicholson and I think it is grossly unfair.

If you have lost a family member in such distressing circumstances of course you are going to look for someone at the top of the organisation to be held responsible.

But the Francis Report makes clear Stafford happened because of a shocking lack of clinical and managerial governance for which the board of the hospital was responsible. David Nicholson is not.
Last week Sir David Nicholson said he will not be resigning over failing at Stafford Hospital, despite growing calls from protesters. ITV News' Midlands Correspondent Rupert Evelyn spoke to him outside a meeting of his board in Manchester:
Watch: Campaigners say Sir David is "ultimately responsible for Stafford failings"
Campaigners have questioned the impartiality of senior MP Stephen Dorrell, due to chair this morning's Health Select Committee hearing, after he publicly backed under fire NHS boss Sir David Nicholson. Mr Dorrell told Daily Telegraph columnist Sue Cameron:
I think David Nicholson is a distinguished public servant. He has been an extremely effective chief executive of the health service. He himself is an articulate advocate of the need for a more open culture in the NHS.
Julie Bailey, who set up the campaign group Cure The NHS after her mother Bella died at Stafford Hospital in 2007, said it was "inappropriate" for Mr Dorrell to have made the comment.
Stephen Dorrell already spoke out in defence of David Nicholson, saying that he should not be scapegoated. But he should be completely impartial. That raises suspicions with me.

I am hoping that the committee will recommend that David Nicholson is removed from his office, not only for the disaster at Mid Staffs but the disaster throughout the country.
Advertisement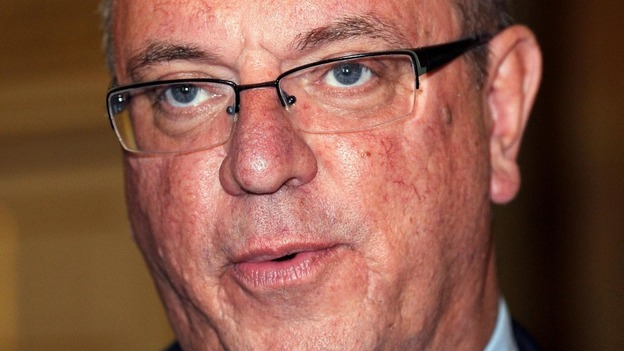 The Chief Executive of the NHS, Sir David Nicholson, will face MPs this morning as he appears before the Health Committee. He will be questioned on the recent report of the Mid Staffordshire NHS Foundation Trust public pnquiry.
Read: Recommendations of the NHS Mid Stafforshire public inquiry
Also appearing are Professor Sir Bruce Keogh, NHS medical director, and Liz Redfern, director of nursing, NHS South of England.
Load more updates
Back to top