Venezuela election date set
Venezuela will hold a presidential election on April 14 as acting President Nicolas Maduro, the successor to Hugo Chavez, tries to win his own term in office.
Opposition leader Henrique Capriles will run for president in Venezuela's April election and is expected to formally announce the decision later today, two sources in his camp said.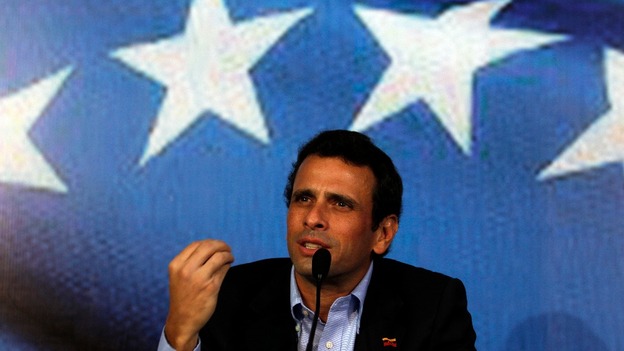 "There's a lot of negativity around, it's going to be tough, but we're going to do it", one of the sources told Reuters.
"Henrique's made his decision. He's not backing down."
Venezuela's centrist opposition leader, Henrique Capriles, said he was "evaluating" the election date ruling and has thanked the coalition for proposing his candidacy.
Advertisement
The Venezuela presidential election will be held on April 14, the country's election commission told Reuters.
Acting President Nicolas Maduro, the protege of deceased leader Hugo Chavez, is the favourite to win the election in a likely face-off with centrist opposition Governor Henrique Capriles.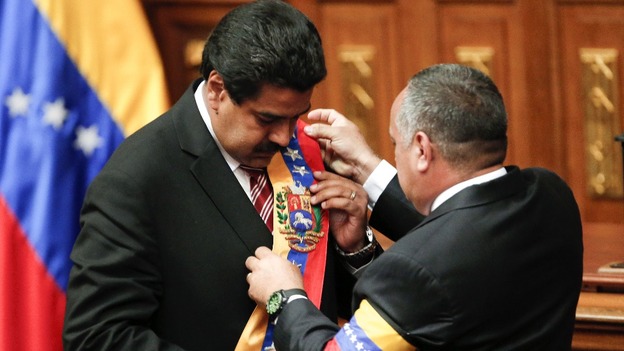 Acting Venezuelan president Nicolas Maduro has asked the country's election authority to call a vote immediately.
Officials are expected to announce the election date on Saturday as the South American country appoints a permanent successor to Hugo Chavez.
Mr Maduro, meanwhile, also named the late president's son-in-law Jorge Arreaza as his vice president during his time as interim leader.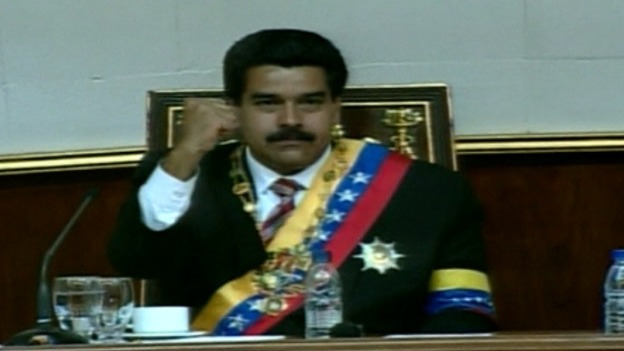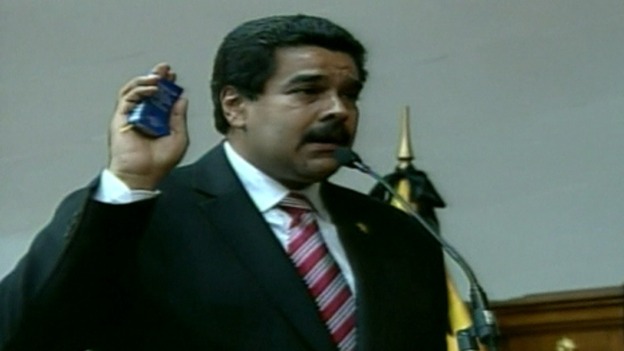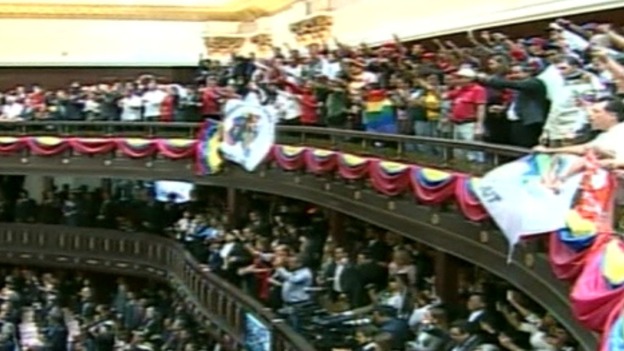 Nicolas Maduro has been sworn in as the interim president of Venezuela following the state funeral for Hugo Chavez.
Maduro held the post of vice president under Chavez and had been passionately backed as his successor by the late president.
Advertisement
With the queues to see Hugo Chavez's body still snaking through the capital, Venezuala said goodbye to the man who has dominated politics in the country for decades.
Some 30 head of state from around the world were among the mourners at his state funeral; many of them visibly emotional.
ITV News' International Editor Bill Neely reports from Caracas:
More than two million Venezuelans have filed past the open casket of their dead president Hugo Chavez in the last two days.
Such is the demand to pay tribute that plans for a burial have been eschewed in favour of a simple ceremony, and the announcement that Chavez's body will be displayed permanently.
ITV News International Editor Bill Neely reports from Caracas:
The Reverend Jesse Jackson has given a short sermon at the funeral of Hugo Chavez.
The US civil rights activist paid tribute to Chavez for raising the hopes of the poor and helping them to achieve their dreams.
He also expressed his hope that Venezuela and the US would heal their differences.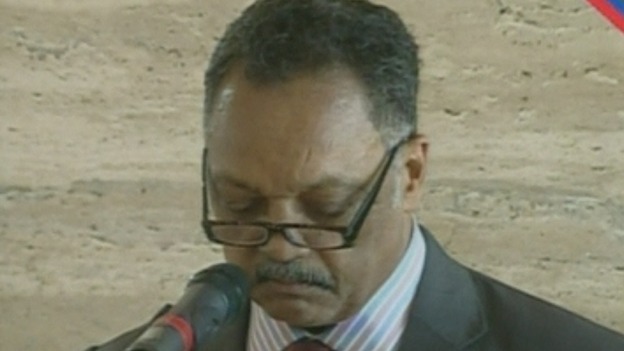 Among the guests listening intently to the sermon was the actor and director Sean Penn.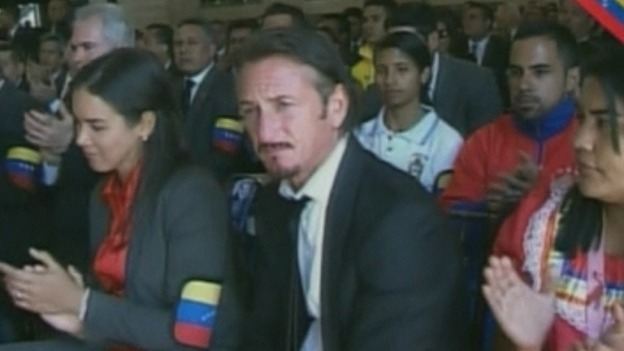 Iran's President Mahmoud Ahmadinejad stopped twice to kiss the coffin of Venezuela's late leader Hugo Chavez during today's funeral.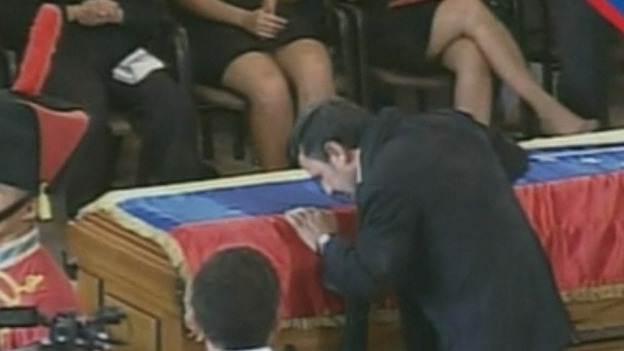 Ahmadinejad is one of some 30 heads of state who are attending the funeral.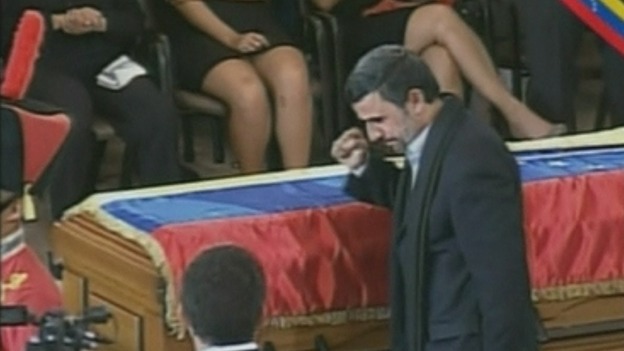 Load more updates
Back to top