Clamp down on payday lenders
Britain's biggest payday lenders have been threatened with being put out of business after a damning report by the Office of Fair Trading uncovered evidence of "widespread irresponsible lending".
The consumer watchdog has accused payday loan companies of "irresponsible lending", "pressure tactics" and other bad practices.
The OFT has given them them 12 weeks to prove they provide an important service, or else they could face closure.
However, there will be no cap on interest rates.
Consumer Editor Chris Choi reports:
The government has decided against the idea of a cap on the cost of credit after an independent report it commissioned into the issue from Bristol University.
It concluded that evidence does not "show unequivocally" that interest rate restrictions would "reduce the cost of borrowing to consumers, particularly those on low incomes".
The research covered home credit, pawnbroking, retail payday lending (carried out instore) and online payday lending.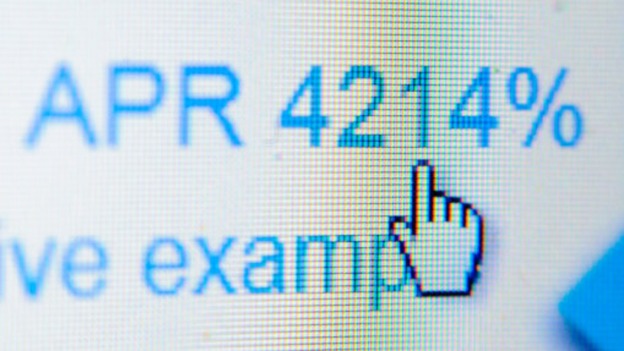 Sharon Collard, Director of the University's Personal Finance Research Centre, said:
"At a time when UK households face unprecedented financial pressures there is a clear need to address the serious detriments that the research found.
"These include the cost of credit but also how lenders assess affordability, multiple and repeat borrowing and loan renewals."
Advertisement
The Government's new rules do not go far enough to properly regulate payday loans. The toxic combination of shrinking wages and rising costs is drawing more people into the clutches of these legal loan sharks.

The Government must cap the extortionate interest rates that payday lenders charge to help stop desperate borrowers falling into a spiral of debt. There also needs to be new rules to rein in these lenders' aggressive collection methods.
Controlling how much legal loan sharks are allowed to advertise is not good enough. They shouldn't be allowed to advertise on TV at all, nor should they be allowed to sponsor large events or football teams which can end up being associated with companies that exploit local communities.

From April, more people will be likely to turn to payday lenders as the Government scraps the Social Fund which was there to help with living costs for people struggling on benefits.
– Unite union general secretary Len McCluskey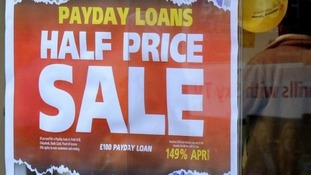 The Citizens Advice Bureau offers some tips for people in financial difficulty to help them deal with their debt problems.
Read the full story
Responding to the Office of Fair Trading's final report following its review of the payday lending sector, the Consumer Finance Association said:
This is the end of a year long review and we will take time to review the issues that have been raised.

We recognise there are concerns about the industry however these reports are a snapshot in time and work is already underway.

Since the industry was investigated last year we have introduced a series of safeguards to ensure that our members are dealing with customers responsibly.
From credit checking all new applications, to limiting loan rollovers and providing help for those who get into financial difficulty, we have raised standards all the way through the loan process.

We go far beyond the legal requirements but if the Government wants us to do more, we will consider its proposals.
– Russell Hamblin-Boone, Chief Executive of the Consumer Finance Association
The Office of Fair Trading's (OFT) review of the payday loan market found around a third of loans are repaid late or not repaid at all.
Twenty-eight per cent of loans are rolled over or refinanced at least once, providing 50 per cent of lenders' revenues.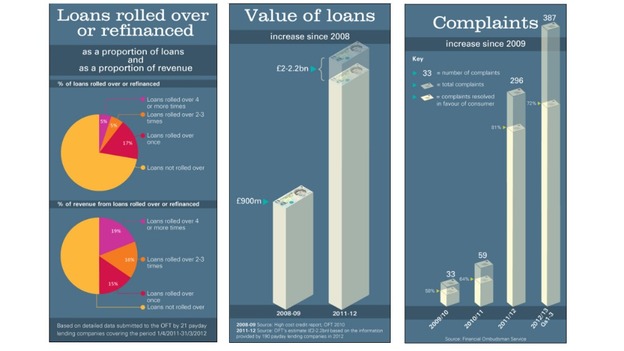 38 of the 50 lenders we visited failed to comply with at least one of the complaint handling rules set by the Financial Ombudsman Service.
A lack of awareness of the Financial Ombudsman Service's rules was commonplace.
Advertisement
We asked you if you had used payday loan services before and if so, had they helped?
Here are some of your replies:
Carly Michelle Jolley: They shouldn't be forced to change, they should be shut down!
Linda Keeler: Am using one now and definitely helps me,I only borrow what I can afford to repay and I have a site which tells me how much I will repay on the due date before I agree to the loan. I must admit that the interest rates could be lower than they are but overall very handy for emergencies.
Lili Millin: People don't have the choice with everything going up in price and not their wages, it's a vicious cycle... it's easy for people to say that people get themselves in these problems but when your bank won't help you... you have no choice.
Join the conversation on the ITV News Facebook page and on Twitter.
The press release says "OFT acts against payday lenders". This appears to be a slick way of saying they are doing nothing - at least not for now.
Officials found problems from top to bottom with this £2 billion pound sector, but won't do anything for at least three months.
If this seems a little lenient, let's not forget that the payday loan firms have already been warned to put their house in order (see the OFT warning in Nov 2012).
The Office of Fair Trading has estimated that the payday loan market was worth £2.0 to £2.2 billion in 2011/12, which corresponds to between 7.4 and 8.2 million new loans.
This figure is up from an estimated £900 million in 2008/09.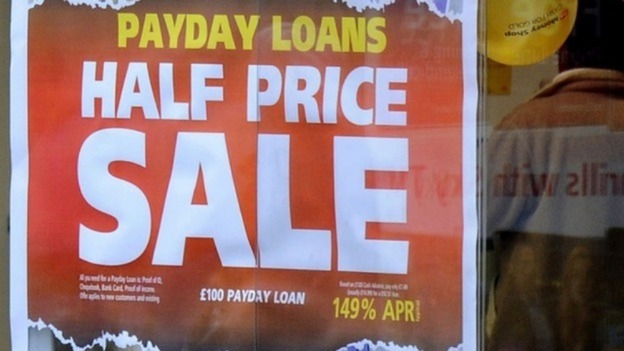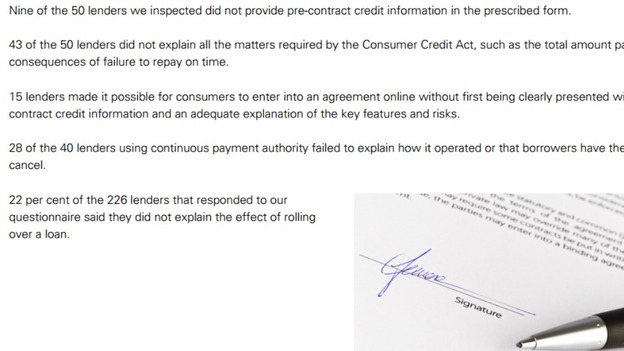 Load more updates
Back to top