Blasts rock Baghdad killing 56
Car bombs and a suicide blast hit Shi'ite districts of Iraq's capital Baghdad killing at least 50 people, according to police and hospital sources.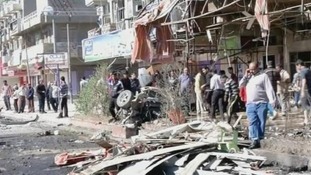 On the eve of the tenth anniversary of the 2003 invasion, Iraq is still struggling with insurgents, deadly sectarian feuds and corruption.
Read the full story
Lieutenant Matt Gallagher completed an 18-month deployment in Iraq as a scout platoon leader between from 2007-2008.
Ten years after the 2003 invasion, in an interview with ITV News, he reflected on the war and said he had "a lot of questions and a lot of anger" over the way the war was conducted.
"You have to have a plan for when you get out. Not just for your military but for the country you're leaving.
"The war is still going on there. Just because America's withdrawn doesn't mean that warfare isn't a daily part of many Iraqis' lives".
"There wasn't the foresight to deal with a lifetime of consequences".
Find out more about Matt's experience on the frontline and as a military blogger.
Advertisement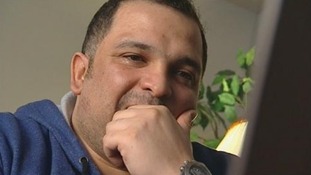 Ali Hamdani reflects on Iraq war during which he risked his live on a daily basis to show the world "what was happening in my country".
Read the full story
I condemn today's cowardly attacks in Baghdad. The vast majority of Iraqis want to leave behind the violence of the past to build a peaceful and prosperous country, and the UK Government will continue to support them to do so.

At this time in particular, we remember all those - British, Iraqi and others - who lost their lives in conflict in Iraq. We also recognise the sacrifices and determination of the Iraqi people, to overcome terrorism.
– Foreign Secretary William Hague
More attacks have hit Baghdad in the week of the 10th anniversary of the invasion, leaving 56 dead and 200 wounded, Iraqi officials told the Associated Press.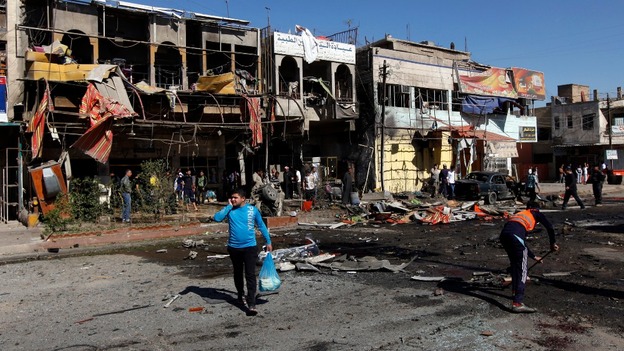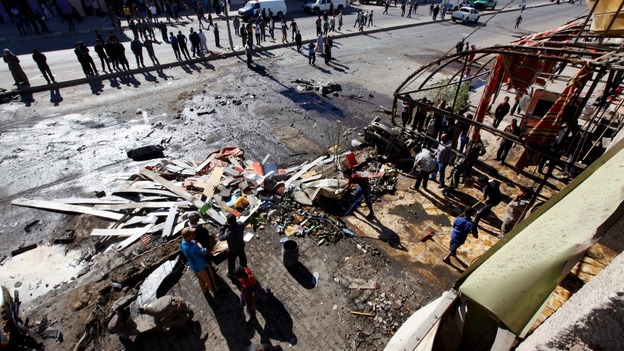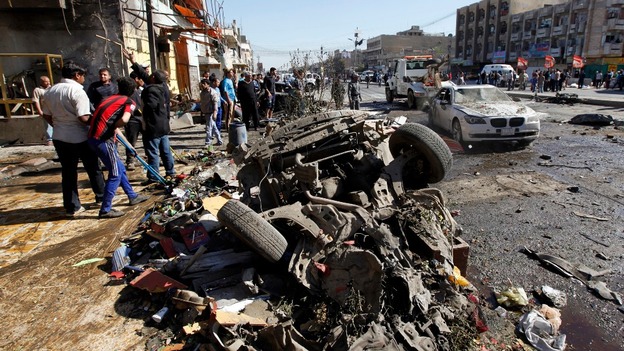 Advertisement
by Davina Fenton - ITV News producer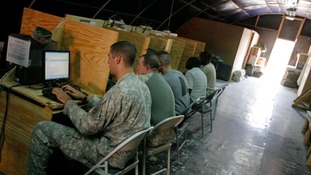 Military blogs really came to prominence during the Iraq War as soldiers took to the internet to share their experience of the frontline.
Read the full story
Car bombs and a suicide blast hit Shi'ite districts of Iraq's capital Baghdad killing at least 50 people.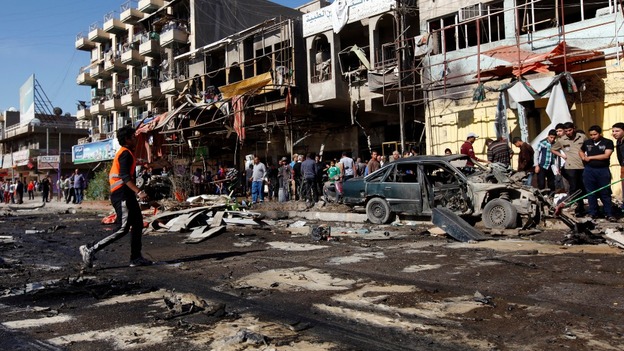 Bombs exploded near a busy Baghdad market and a suicide bomber driving a truck attacked a police base just south of the capital, police and hospital sources told Reuters.
Al Radi, a taxi driver caught in one of the blasts in Baghdad's Sadr City, said: "I was driving my taxi and suddenly I felt my car rocked. Smoke was all around. I saw two bodies on the ground. People were running and shouting everywhere."
Another 160 people were wounded in the attacks, hospital officials said.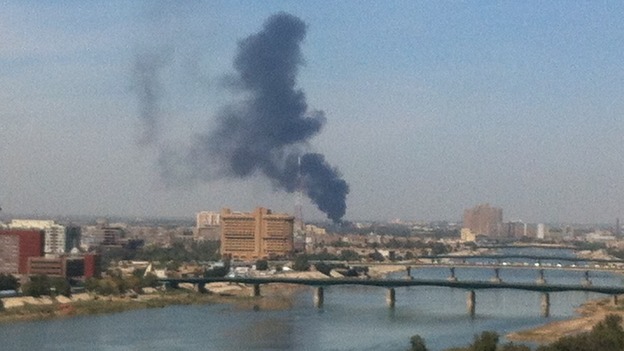 A series of bombs in Baghdad Shi'ite districts have killed at least 22 and left dozens injured according to Reuters police and hospital sources.
Load more updates
Back to top