Meridian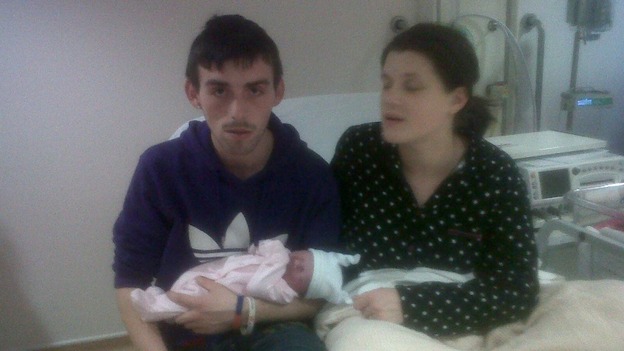 The father of a baby girl born on a train packed full of commuters during rush hour in Kent has said: "It feels like I'm on cloud nine."
Allan Stanley, 21, was travelling back to his mother's home with her and his partner Sonia Banks, 22, when the contractions started.
Moments later, on Thursday night's 18:18 London to Kent train, Miss Banks gave birth to a "perfectly healthy" 6lb 13oz baby called Phoebe.