Argentine cardinal is new pope
Argentine archbishop Jorge Bergoglio has been elected pope, the first ever from the Americas and the first from outside Europe in more than a millennium.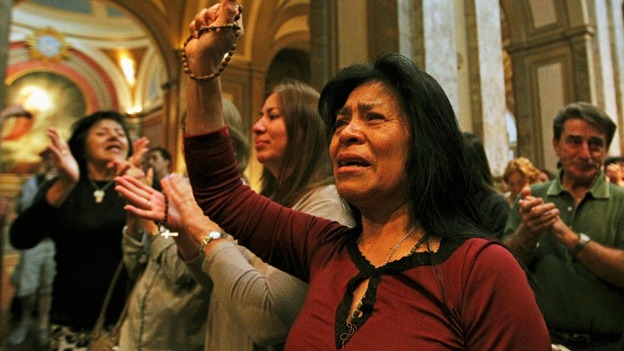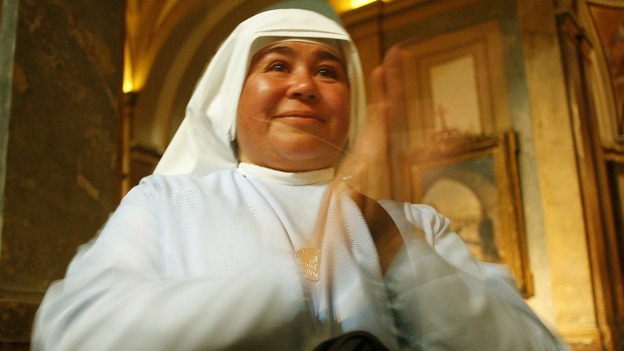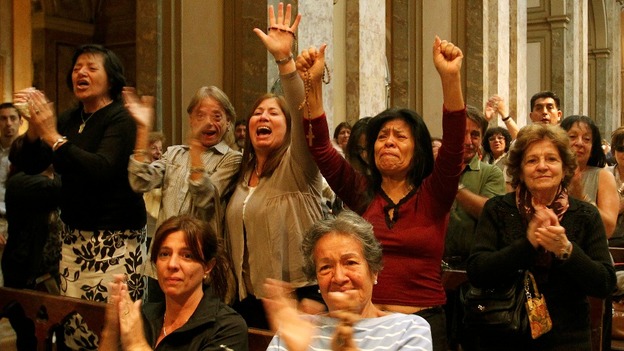 The spokesman for the Vatican, Federico Lombardi, has expressed his shock at the choice of a Jesuit as the new pope.
In what Vatican Radio described as an "impromptu press briefing", Lombardi said that Jesuits "have an international vision, to serve wherever they are needed".
He added that: "Jesuits think of themselves servants, not authorities in the church".
Advertisement
This is Pope Francis' schedule for the next few days (all times are local: GMT+1):
Thursday 11am - Mass in the Sistine Chapel with the other cardinals
Friday 11am - Audience with cardinals
Saturday 11am - Audience with journalists
Sunday - Pope to recite Angelus
Tuesday 9:30am - Installation Mass in Sistine Chapel
(Catholic News Service)
Pope Francis has telephones his predecessor, Emeritus Pope Benedict, and will visit him soon, according to Vatican sources.
On behalf of the Catholic Bishops' Conference of England and Wales, I wish to express my great joy at the news of the election of Cardinal Jorge Mario Bergoglio as the 265th Successor of St Peter and Supreme Pontiff of the Catholic Church.

As he begins his new Apostolic ministry, as the Bishop of Rome and Shepherd of the universal Church, Pope Francis I may be assured of the prayers and loving support of the Catholic community throughout England and Wales.
– Archbishop Vincent Nichols, President, Catholic Bishops' Conference of England and Wales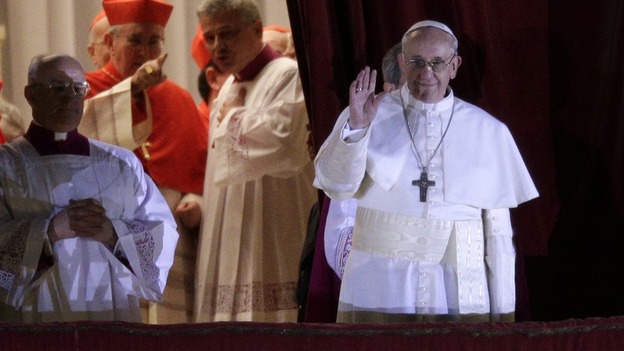 Cardinal Jorge Mario Bergoglio was a rank outsider to be elected as the next Pope, according to Ladbrokes.
The bookmaker offered odds of 33-1 on Bergoglio to take the Vatican role and claim that no more than £10 was staked on the eventual winner in any single bet.
Advertisement
The new pope's authorised biographer, Sergio Rubin, has said that Cardinal Jorge Bergoglio believes in the importance of pastoral work and building the Catholic flock.
In an interview with the Associated Press, he also dwelled on Bergoglio's humility:
It's a very curious thing: When bishops meet, he always wants to sit in the back rows. This sense of humility is very well seen in Rome.
Rubin said he has also been a vocal critic of human rights abuses and the International Monetary fund:
Bergoglio has been very critical of human rights violations during the dictatorship, but he has always also criticized the leftist guerrillas; he doesn't forget that side ...

Is Bergoglio a progressive — a liberation theologist even? No. He's no third-world priest. Does he criticize the International Monetary Fund, and neoliberalism? Yes. Does he spend a great deal of time in the slums? Yes
Cardinal Jorge Mario Bergoglio has made his first address as the new pope.
He made the address on his St Peter's Square balcony in Latin.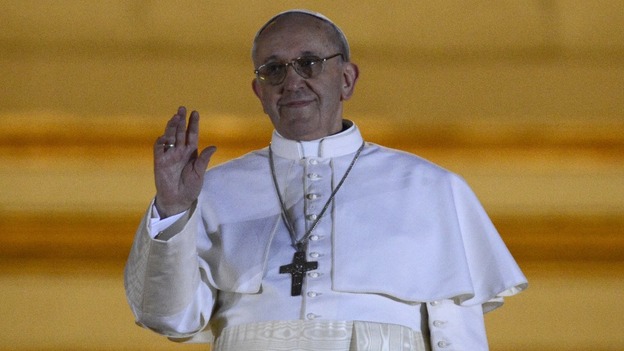 Colonel Christopher Hadfield - an astronaut currently orbiting Earth in the International Space Station - has tweeted an image of the Vatican from space.
Rome, the Vatican, and the surrounding hills. I'm not certain you can make out the new pope from here, though. http://t.co/VXP9bpV6Hs
Load more updates
Back to top