Savile failings 'could reoccur'
The police inspector watchdog and the head of Greater Manchester Police have warned forces' failures to share intelligence on a prolific offender such as Jimmy Savile could happen again. A report has highlighted missed opportunities to stop the abuse
HMIC expressed concern that other police forces did not deal with complaints properly with eight victims claiming that they tried, unsuccessfully, to report crimes.
This includes four who approached the Met and one each who went to police in Cheshire, Merseyside, West Yorkshire and the then Royal Ulster Constabulary respectively.
One man who came forward in 1963 in Cheshire to make an allegation of rape against Savile was told to "forget about it" and "move on", HMIC said.
Another went to Vine Street police station in London to report that his girlfriend was assaulted at a recording of Top Of The Pops and was warned that he "could be arrested for making such allegations" and sent away.
Drusilla Sharpling, author of the HMIC report, said there had been a failure in "joining the dots" of the seven Savile abuse references known to various British police forces during his lifetime.
She said it was a "profound concern" that "only very few people felt able to come forward" with their allegations.
Advertisement
Debbie Curtis, who says she was 22 when Jimmy Savile attempted to assault her, said she "would have been more confident" coming forward at the time if she didn't think she was the only victim:
She said she would have been much more likely to have told the police about her attempted assault if she was aware of other similar allegations.
The five victims who made Jimmy Savile allegations to police during his lifetime included:
One allegation made to Metropolitan Police in 2003
Three allegations made to Surrey Police in 2007
One allegation made to Sussex Police in 2008
There were also two references to Savile in police intelligence records:
A 1964 Scotland Yard ledger containing the first known reference to Duncroft School, the children's home in Staines, Surrey
An anonymous letter sent to Metropolitan Police in 1998
Just five allegations and two pieces of intelligence were recorded against Jimmy Savile during his lifetime, Her Majesty's Inspectorate of Constabulary (HMIC) found.
This is in stark contrast to the 450 claims made against the former Top Of The Pops presenter after Operation Yewtree was launched by Metropolitan Police in October.
HM Inspector of Constabulary Drusilla Sharpling said:
The findings in this report are of deep concern, and clearly there were mistakes in how the police handled the allegations made against Savile during his lifetime.
Considering whether such abuse on a similar scale could happen again, Ms Sharpling said it is neither "enough nor correct to say this couldn't happen now".
Advertisement
Statement from Surrey Police Assistant Chief Constable Jerry Kirkby said:
As highlighted in our internal review published in January, Surrey Police agree with and accept the HMIC conclusions that there are a number of learning points to come out of this case.

The HMIC review is clear that intelligence sharing between forces was critical to the eventual outcome of allegations made against Savile in his lifetime.
I welcome their acknowledgement that in 2007 victims were taken seriously by Surrey Police and allegations were recorded correctly but Surrey investigators were unable to benefit from the knowledge of any previous allegations made elsewhere in the country despite conducting national intelligence checks.

The review concludes that had Surrey investigators been made aware of these previous reports, our investigation would have been scaled up accordingly.
A spokesman for the Metropolitan Police argued that an anonymous 1998 letter urging police to investigate Jimmy Savile was handled correctly:
The 1998 letter was uncorroborated and anonymous information that related to issues in Leeds and was properly recorded and disseminated by the MPS to West Yorkshire Police for their further consideration.

It was only uploaded on to the Police National Database (PND) in 2011 as the Impact Nominal Index (INI) was not a secure enough system for sensitive or restricted information such as this.
The 2003 investigation was properly recorded, investigated and stored with a restricted classification, as with all sensitive material. It was also not uploaded on the INI due to the lack of a confidential status or necessary layers of security.
The INI is a database that allows police to discover whether other forces have information about specific individuals or if they are under investigation.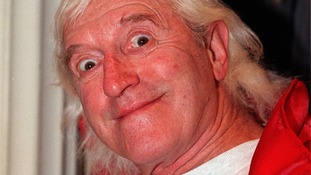 A letter received by Scotland Yard in 1998 claiming the DJ was a paedophile was classed as "sensitive", hiding it from other investigators.
Read the full story
A report on the investigation by the Metropolitan Police and NSPCC, published in January, branded Savile as one of the UK's most prolific known sexual predators.
Here are some of the key findings from that report:
Savile's abuse spanned from 1955 to 2009
One of his youngest known victims was an 8-year-old boy
450 people have come forward alleging sexual abuse by Savile since October 2012
328 of these were children when they were preyed upon
214 criminal offences are linked to Savile across 28 police forces
34 were allegations of rape
126 of the recorded crimes have been defined as "indecent acts"
26 of Savile's alleged rape victims were women and eight were men
14 offences were committed at schools, in some cases after children wrote to Savile as part of Jim'll Fix It
57 allegations have been linked to hospital premises, including hospices
Savile abused patients at Leeds General Infirmary and committed offences at Stoke Mandeville Hospital
33 claims of abuse have been linked to television or radio studios
Load more updates
Back to top