'Bedroom tax' concessions
Foster parents and Armed Forces personnel who receive housing benefit will be exempt from the controversial so-called "bedroom tax". It comes after an exemption for families whose children's severe disability means they cannot share a bedroom.
Today's amendments to the so-called 'bedroom tax' are not a u-turn - the policy is still going ahead - but it is clear that some people in the coalition are uneasy about how it is going down with the public.
For the coalition faced with a massive budgetary deficit, the welfare bill seemed like a logical place to make savings - both politically and economically.
Coalition members feel they have a very clear principle: If you buy your own house by scrimping and saving then it is your home. But if you get a house off the state, you have it for as long as you need it, but if another family need it more then you have to move.
So far so logical, but the human reality is very different. It is clear that a lot of very vulnerable people are affected and we are now at the point where the coalition feels it has no choice but to cave in on some points.
The government has made concessions over its controversial plans for a 'bedroom tax' that would see some benefits withheld from social housing tenants deemed to have spare rooms.
Families containing someone who serves in the Armed Forces and some foster carers will no longer be affected by the measure.
ITV News Reporter Sejal Karia reports:
Advertisement
Shadow work and pensions secretary Liam Byrne vowed that his party would not rest until the government drops its so-called 'bedroom tax'.
David Cameron's bedroom tax has descended into total chaos. Today's announcement doesn't bring forward one extra penny for victims of this wretched tax.

Today this Government will oppose Labour's plans today for a mansion tax - but they're pressing ahead with a bedroom tax which will hit families with literally nowhere else to go.

Labour will not rest until ministers think again, admit they have got this wrong and drop this hated tax for good.
The National Housing Federation has claimed that the government's move to exempt foster carers and armed forces personnel from the so-called 'bedroom tax' amounts to an admission that the policy is "ill-thought through and incompetent".
The bedroom tax is still an unfair and perverse tax which will hit hundreds of thousands of other vulnerable people living in social housing around the country.
They are being penalised for a weak housing policy that for years has failed to build enough affordable homes and reduce the housing benefit bill.

Today's concession is an admission that the bedroom tax is ill-thought and incompetent.
The Government must repeal this ill-conceived policy, but at the very least right now it must exempt disabled and other vulnerable people from these cuts.
– National Housing Federation chief executive David Orr
The Government is giving councils the power to exempt severely disabled children from changes to housing benefit, rather than subsidise income through a hardship fund.
Speaking to ITV News, Work and Pensions Secretary Iain Duncan Smith denied the move amounts to a u-turn, and insists his department is just clarifying guidance. There is no more money to pay for it, and the changes will come out of the department's budget.
Work and Pensions Secretary Iain Duncan Smith has announced that foster carers and army personnel who receive housing benefit will be exempt from the so-called "bedroom tax".
In a Written Ministerial Statement, he wrote: "People who are approved foster carers will be allowed an additional room, whether or not a child has been placed with them or they are between placements, so long as they have fostered a child, or become an approved foster carer in the last 12 months.
"Adult children who are in the Armed Forces but who continue to live with parents will be treated as continuing to live at home, even when deployed on operations."
Advertisement
The Department for Work and Pensions has announced a change to housing benefit which means foster carers and military personnel will not be affected by the so-called 'bedroom tax'.
We're issuing new guidance to local authorities to inform them that a family will keep their spare room subsidy where their child's disability means they cannot share a bedroom.
– Department for Work and Pensions spokesman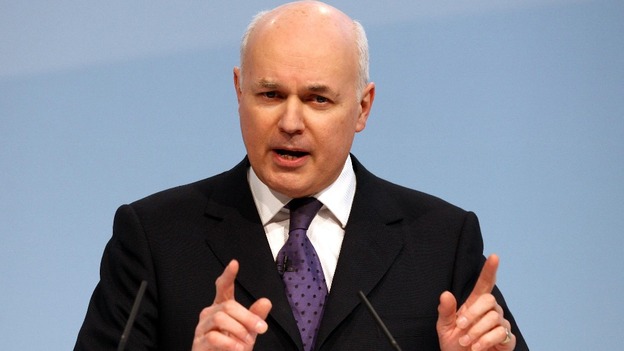 The Government will issue "final guidance" to local authorities this week on a "number of areas" regarding the application of its controversial so-called "bedroom tax", the Work and Pensions Secretary said.
Iain Duncan Smith told MPs in the Commons yesterday that the guidance would come out today.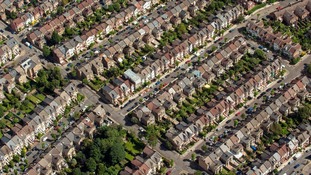 The so-called 'bedroom tax' will affect around 660,000 social housing tenants across the country but how will it work?
Read the full story
Back to top