Camilla comments in Saudi change
The Duchess of Cornwall said she had noticed a "sea of change" in Saudi Arabia as she toured a women's craft academy.
Prince Charles took part in a traditional sword dance on a visit to the ancient fort of Nizwa in Oman.
The Duchess of Cornwall looked on as Charles was handed a double-bladed sword and shield, and the music started up.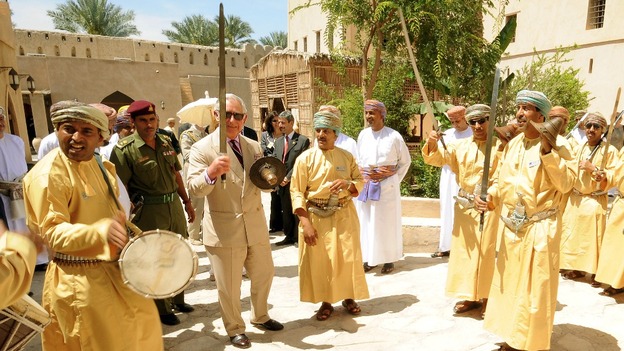 The Prince began to shuffle and wave the sword, mimicking the dancers who were performing sword tossing and mock fighting around him.
As the royal couple toured the stronghold they were greeted by children waving Union flags and met people who were making mats and baskets.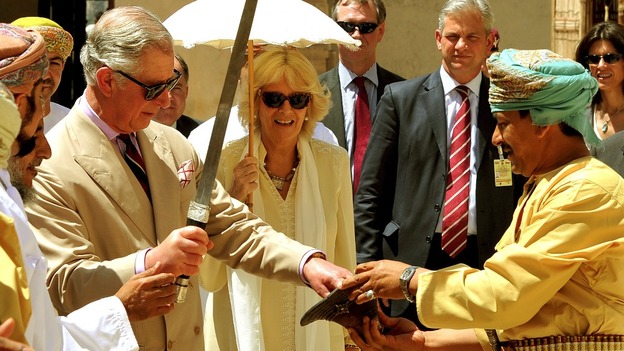 The visit is part of their nine-day tour of the Middle East.
Read: Royal visit reveals Saudi women's sheltered existence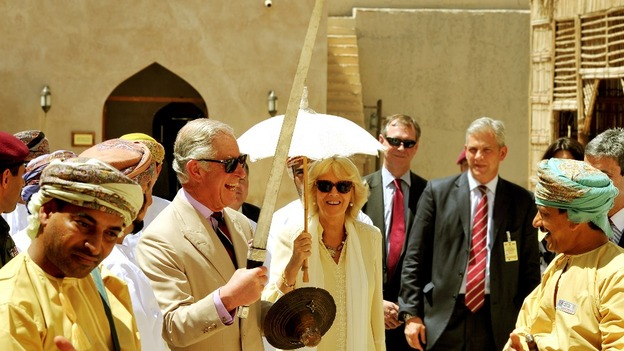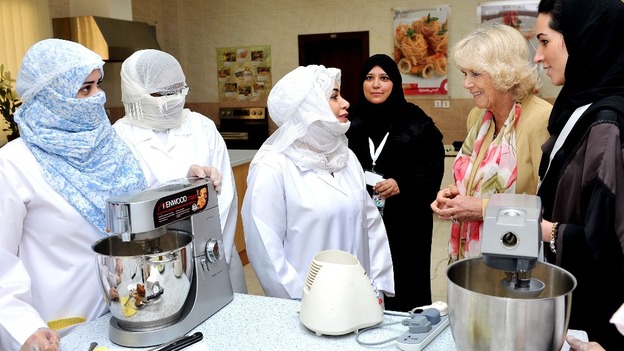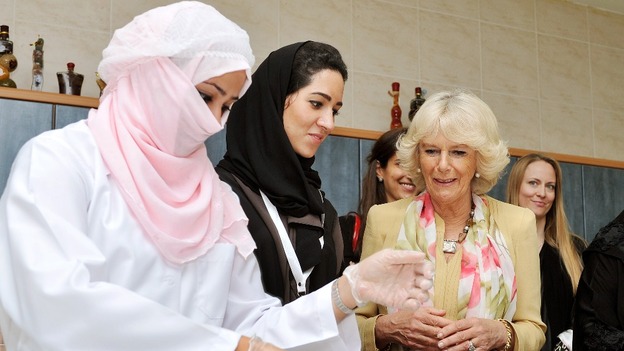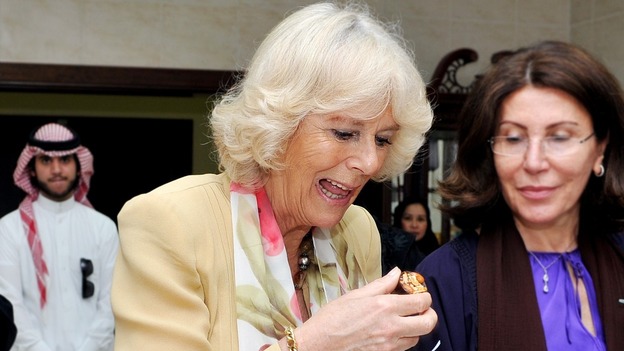 Advertisement
The Prince of Wales and the Duchess of Cornwall have met with Saudi Arabia's first ever female MPs. The Duchess said they were "blazing a trail", after the King appointed 30 women to join his previously all-male parliament.
ITV News Royal Correspondent Tim Ewart reports:
Read more: Royal visit casts light on women's sheltered existence in Saudi Arabia
by Georgina Brewer: ITV News Royal Producer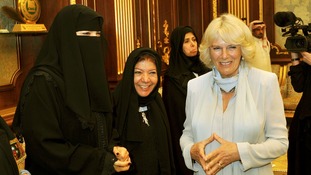 The Duchess of Cornwall visited Saudi Arabia's first university for women, where women are paid to study without much prospect of a job.
Read the full story
Camilla was joined by the Prince of Wales as they were given a tour of the gold encrusted parliament building in Riyadh. Hanan Al Ahmadi, one of the female members, told the Duchess her visit was an endorsement of what they were doing.
We have been waiting for this for a very long time. It is an emotional and very proud moment for us and carries a great deal of responsibility.

You coming here to meet us is an endorsement of what is happening here.
– Hanan Al Ahmadi

Camilla then replied:
I am so impressed. You are all so clever and well-educated and are blazing such a trail.
The Duchess of Cornwall has met some of the first ever Saudi Arabian female members of parliament. Greeting them at the lavishly decorated Majlis Ash Shura, she said:
Beneath all those pretty smiles there are a lot of very powerful women here.
Advertisement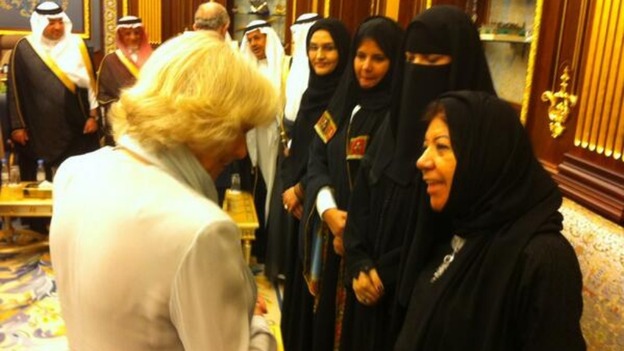 The Duchess of Cornwall has met the first woman to be appointed to Saudi Arabia's parliament. 30-year-old Majlis Ash Shura said it was an honour to welcome British royalty. Camilla joked how the building was much lighter than the House of Commons.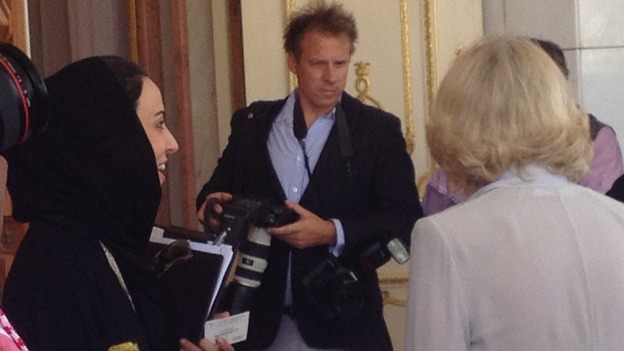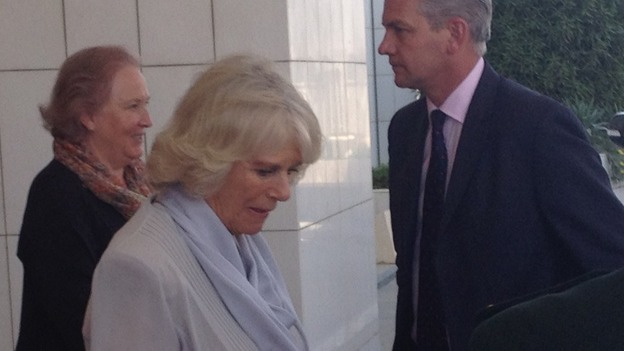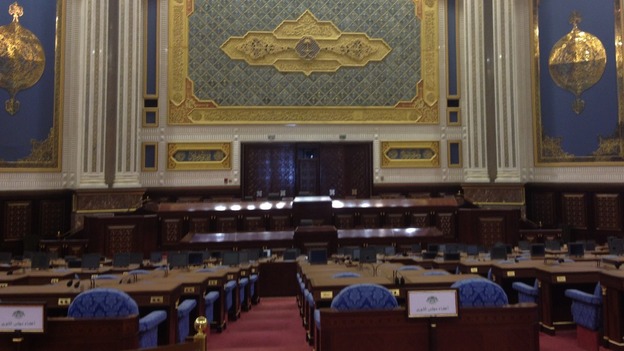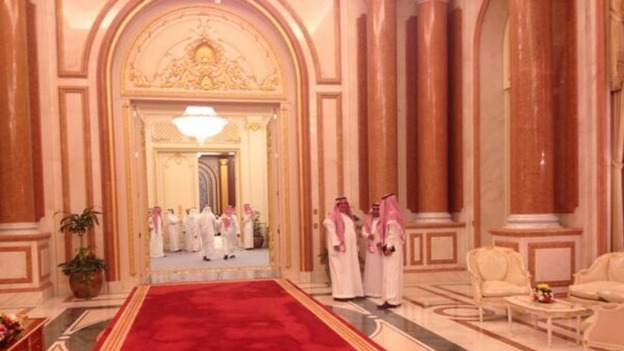 Prince Charles and the Duchess of Cornwall are visiting the Saudi Arabia's Shura Council as part of their nine-day tour of the Middle East.
The Duchess has been meeting some of the first female members of the body which advises the government on new legislation.
In January, Saudi Arabia's King Abdullah appointed women to a fifth of the 150 seats in the Council for the first time.
Prince Charles and Camilla will also pay visits to a women's university and a business event today.
Load more updates
Back to top