Press anger at regulation deal
The Financial Times has become the latest newspaper to oppose the all-party endorsed press regulation proposals. The FT joins an opposition press group that includes The Times, The Daily Telegraph, the Daily Mirror and the Daily Mail.
'Small-scale blogs' could be exempt from press regulation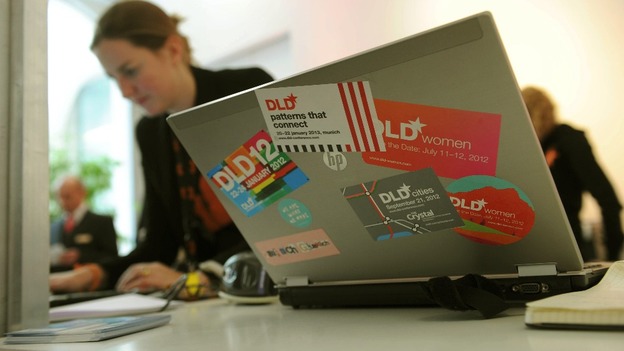 The Government has tabled an amendment in the House of Lords to exclude "small-scale" blogs from a new scheme of press regulation.
The short amendment, put forward by Home Office minister Lord Taylor of Holbeach, is expected to be debated tonight when peers discuss additions to the Crime and Courts Bill that would allow for exemplary damages and the awarding of costs against publishers who choose not to join a new regulator.
Lord Taylor's amendment would add "a person who publishes a small-scale blog" to the list of people and organisations who will be exempted from the new regulatory regime.
The list already includes bodies such as the BBC, book publishers and people who produce business newsletters.
FT attacks 'unsatisfactory' press regulation plans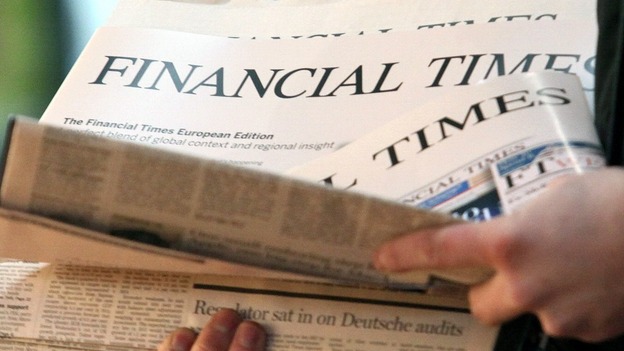 The Financial Times has become the latest newspaper to oppose the all-party endorsed press regulation proposals.
The newspaper said the proposed new regime, following the Leveson inquiry, is "unsatisfactory" under a headline of "a muddle may be as bad as a muzzle".
"Too many hours and too much money have been spent on a process which has delivered a deeply unsatisfactory result," it concluded.
Advertisement
The Times has 'serious concerns' about press regulation
Philip Webster, editor of digital editions of The Times, said the newspaper had "very serious concerns" about the press regulation proposals.
"We have serious concerns, we are looking at those concerns," he told ITV News UK Editor Lucy Manning.
"We are worried about the proposals for exemplary damages, we're worried about the proposals for apologies, we're worried about the overall cost of the plan.
"But we have yet to decide what to do, we are in no hurry."
Murdoch: Queen 'unlikely' to sign press regulation charter
Media mogul Rupert Murdoch has said it was "unlikely" that the Queen would sign the Royal Charter on press regulation.
UK Royal Charter requires Queen's signature. Unlikely without full all party support. Queen doesn't do politics.
From
@rupertmurdoch
on Twitter:
But ITV News UK Editor Lucy Manning said it would be more political for the Queen to refuse to sign the charter because it is, in fact, backed across parties.
Spectator rejects Royal Charter on press regulation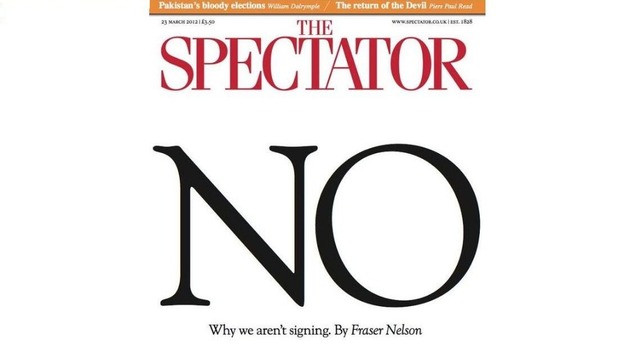 The Spectator magazine has announced that it will not sign up to the Royal Charter on press regulation.
Editor Fraser Nelson said: "Our view is that press regulation and the freedom of the press are too important to be decided by a deal cooked up between politicians and Hacked Off at 2am in Ed Miliband's office."
'Grave reservations' on press regulation, says Guardian editor
Alan Rusbridger, editor in chief of Guardian News & Media has said that he has "grave reservations" about proposed press regulation legislation relating to exemplary damages, but added that it has been a big improvement on existing regulation.
In a statement, Rusbridger said:
We welcome the fact that there has been cross-party agreement. The regulatory settlement is by and large a fair one, with compromises on all sides.

We retain grave reservations about the proposed legislation on exemplary damages.

The agreed terms are not ideal, but after two years of inquiry and debate we finally have the prospect of a robust regulator that is independent of both press and politicians.

It's a big improvement on what went before.
– Alan Rusbridger
Advertisement
Clegg urges press to spot incentives in deal 'fine print'
Deputy Prime Minister Nick Clegg has urged Britain's leading newspapers to support the politically-endorsed press regulation deal and recognise its benefits.
"The whole design of Leveson was based on ... independent self-regulation, but with a number of incentives which make it worth newspapers actually joining in the system," he said.
The Liberal Democrat leader appealed for editors and other influential media figures to recognise the benefits of the proposed new regulatory system, saying:
I hope that when they examine the fine print, they will see that the incentives are strong and that it's worthwhile, not least in order to restore public trust in the conduct of newspapers, for them to join in with the system, and I very much hope they will.
– Nick Clegg
Hold The Front Page: Newspapers reacts to press deal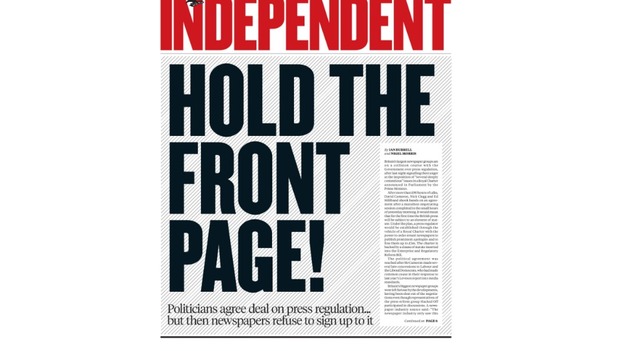 The front pages of the Sun and the Independent have reacted to the new press regulations deal.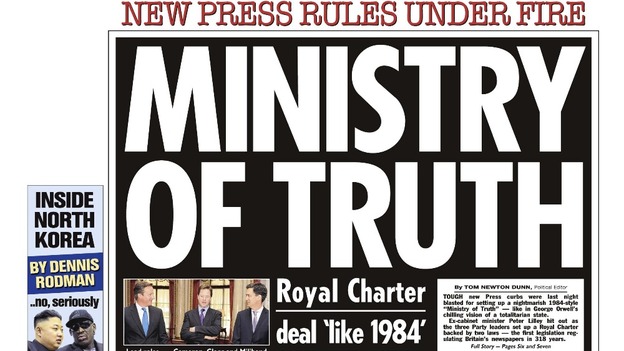 Spectator Editor: 'What is the press deal?'
Speaking to Tom Bradby on The Agenda Fraser Nelson, Editor of the Spectator, has criticised the Government's 'press deal'. Saying, "what's difficult for me as a journalist to work out is - what have they agreed to do?"
Prescott: 'Will the press sign up to the new deal?'
Speaking as one of the guests on The Agenda with Tom Bradby John Prescott was asked how seemly the late night press regulation deal was:
It wasn't unconventional or unseemly. You go for an agreement where there are real difficulties, perhaps it takes time to get that agreement. At Kyoto, where I was involved in the negotiations, it went through the nights and nights... How do you get consensus? How do you get to an agreement?
Cameron realised he couldn't win it in the Commons and that's the reality of it. We realised - I would say our negotiator, I wasn't involved in it - wanted to accept the Charter but with a statutory framework. Eventually all parties came together. They did not want to appear to be condemned by all those who had been affected.
The big question now is... are they going to observe it - the press? Are they going to play a part? What I find difficult to understand is in Ireland they do have a proposal and it has a statutory framework and every one of the British papers signed up to it. So what's different here?
Load more updates
Back to top