Pork DNA found in Halal sausage
Pork DNA has been found in Halal chicken sausages that have been served in at least one primary school in the London borough of Westminster.
Test results show pork was present in a sample of halal chicken sausages which may have been supplied to 19 schools and nurseries. A further sample of non-halal lean mince beef shows that pork and lamb was present, potentially affecting 17 schools and nurseries
Schools serving halal chicken sausages:
All Souls
Beachcroft
Churchill Gardens
College Park
Edward Wilson
Essendine
Gateway
George Eliot
Hallfield
Millbank Academy
Paddington Green
Queen's Park
St Augustine's CE
St Barnbas CE
St Peters CE
Wilberforce
Mary Paterson Nursery
Portman Childhood Centre
Schools serving halal chicken sausages and non halal lean mince beef:
St. Mary's Bryanston Square
Schools serving non halal lean mince beef:
Barrow Hill
Burdett Coutts

Hampden Gurney
Our Lady of Dolours
QE II
St Clement Danes
St Edwards
St Gabriel's
St George's
St James & St Michael's school
St James & St Michael's nursery
St Joseph's
St Mary Magdalene
St Matthews
St Vincent de Paul
Westminster Cathedral
Tachbrook Nursery
Westminster City Council has named the school, where Halal chicken sausages were found to contain pork DNA, as St Mary's Bryanston Square, a Church of England school in west London.
Nigel J Tottman, the managing director of butchers Nigel Fredericks, said it had sourced the sausages from Brook Farm Sausages. From Nigel Fredericks, the sausages were supplied to catering company Chartwells and then the school.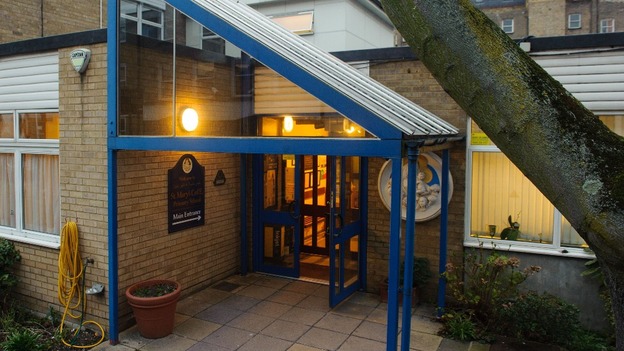 "We have used Brook Farm Sausages for many years, and can only think that this was an isolated incident involving some element of human error," Mr Tottman said.
"We are currently investigating the cause of this unfortunate and regrettable incident as a matter of utmost priority, together with Compass UK and Brook Farm Sausages.
"We are very sorry that we have had a product come through our supply chain that has failed to meet the high standards we and our customers expect, and extend our apologies to any person who has potentially eaten this product."
Advertisement
Food labelled Halal found to contain pork is "totally unacceptable", the Department for Environment, Food and Rural (Defra) has said today. A Defra spokesman said:
Today Defra, the FSA and the Department for Communities and Local Government met with organisations involved in Halal and Kosher food to discuss labelling and certification.

Food manufacturers and suppliers have a responsibility to make sure that the food they serve is what they say it is. The FSA is working with Westminster City Council to establish what happened.
Westminster City Council has recently discovered traces of pork DNA contained in a Halal-labelled chicken sausage product, a spokesman for catering provider Chartwells said today. The spokesman added:
This product was supplied to Chartwells by butchers Nigel Fredericks from whom we sought and received written assurances that the product was correctly certified as Halal chicken.

Nigel Fredericks has taken full responsibility for this breach of our supply chain and we are conducting our own investigation into how this happened.

We immediately took the precautionary step of withdrawing the product from all sites and have issued unreserved apologies.
– Spokesman for Chartwells
A statement issued by the East London Mosque and London Muslim Centre welcomes West Minster City Council "swift response" following the discovery of pork DNA in Halal sausages, but says it is concerned there will now be issues of trust between Muslim parents and schools.
It is strictly prohibited for Muslims to eat pork or meat that has not been slaughtered in accordance with their faith and thus the discovery of pork meat in Halal sausages will be hard to 'stomach' for the parents of the children that have been exposed to this contaminated meat. There will be serious issues of concern and distrust between Muslim parents and the schools now, and we hope a resolution can be sought quickly and effectively as possible.
– East London Mosque and London Muslim Centre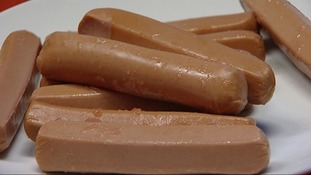 The discovery of pork in Halal meat served to school children in London will alarm faith groups.
Read the full story
Advertisement
The Halal chicken sausages found to contained Pork DNA were a menu choice in:
15 primary schools
Two nurseries
One special school
One pupil referral unit
The lean minced beef found to have traces of lamb and pork was used in 18 schools.
The authority has launched its own investigation to establish how the contamination arose.
The issue only came to light after the authority decided to carry out its own proactive tests on food contamination in the wake of the horse meat scandal. WCC officers took seven samples in total from three schools in the week beginning 25th February. These tests were carried out on our own initiative and not carried out as the result of any specific concerns about school food standards.
The testing involved analysis for the presence of DNA from beef, lamb, pork, chicken, turkey, goat and horse.

All tests proved negative for horse DNA. However, a preliminary report was received on Friday 8th March which suggested pig DNA could be present in the Halal chicken sausages range. The result was found in one sample taken at a Westminster primary school.

A further round of tests today confirmed the preliminary findings.
– A Westminster City Council statement
Pork DNA has been found in Halal chicken sausages that have been served in at least one primary school, Westminster Council has announced.
Other tests revealed that lean minced beef supplied to the council showed evidence of lamb and pork DNA.
The council said it immediately ensured both items were removed from all school menus and had instructed its contractor to temporarily cease supplying meat until the issue was resolved.
Pork DNA has been found in Halal chicken sausages that have been served in at least one primary school, Westminster Council said.
Back to top