Recalled dishwasher causes fire
A faulty Bosch dishwasher, one of thousands of white goods still in homes despite urgent safety recalls and a campaign highlighted by ITV News, is being blamed for causing a house fire overnight.
Dorset Fire and Rescue Service's fire officer Stuart Granger said the blaze caused by a faulty dishwasher in a house today could have been "an absolute tragedy."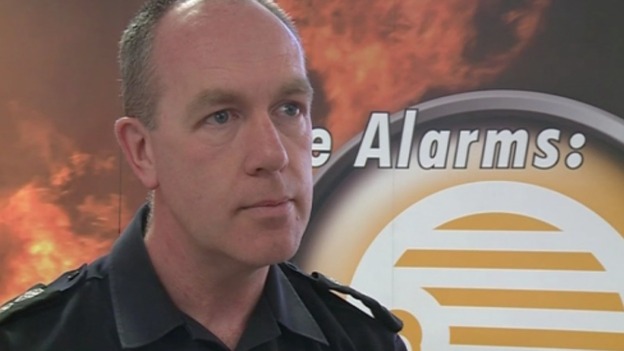 ITV News has reported on the dangers of faulty white goods in homes despite a national recall and a faulty Bosch dishwasher caused a fire in the early hours of this morning.
Mr Granger said: "They (faulty dishwashers) do pose quite a significant risk. We are starting to see quite a few of these fires occurring, maybe through better awareness, but even so they are occurring.
"If they (the people involved in today's fire) didn't have an escape plan and didn't have smoke detectors, there is a good chance we could be looking at an absolute tragedy in that house overnight."
Read: Recalled faulty dishwasher causes house fire
We have not stated that affected machines are OK to use unattended.

If customers have any questions there is an FAQ section on www.repairaction.co.uk.

The risk of potential fire is low and as customers use their machines very differently we would recommend them to use common sense, and in line with the appliance user guide/handbook.

If consumers believe that they have one of the affected models, they should call the helpline at 0800 0234881 or visit www.repairaction.co.uk to schedule a free repair.
– Bosch spokesperson

Read: Recalled faulty dishwasher causes house fire.
Advertisement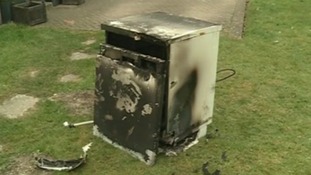 ITV News has reported on the dangers of faulty white goods still in homes despite recalls. Today, a faulty Bosch dishwasher caused a fire.
Read the full story
Bosch says it has taken more than 20,000 phone calls, booked 10,000 repairs and received 50,000 hits on its website since ITV News reported the safety risks affecting some of its dishwashers.
I understand there were 30,000 hits on the Bosch website following the ITV News report on the safety alert about fire risks in some dishwashers.
The website normally gets around 14 hits a day.
Around 479,000 dishwashers ruled as a potential fire hazard remain in homes across the UK despite a recall from Bosch, ITV News has learned.
The manufacturer has issued a safety notice over the affected machines, while fire officials have called for the recall system to be overhauled.
ITV News' Consumer Editor Chris Choi has the exclusive report:
Advertisement
RecallUK, a website which lists all the Bosch recalls, has told ITV News it has been contacted directly by more than 20 consumers who have the affected dishwashers.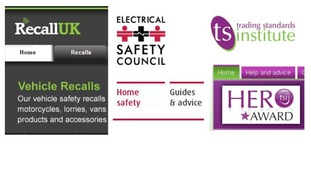 Here are three recommended websites to check if you are worried about the safety of your everyday household products.
Read the full story
Bosch has said it has been inundated with calls from dishwasher owners after ITV News found almost half a million faulty machines made by the firm were still in use.
Our call centre has peaked! We have all 50 available agents on the phone and calls are queing – we also have an additional 30 lines to an outsourced back up call centre that are full.
– Bosch spokesperson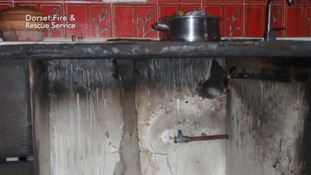 A staggering 80 per cent of electricals that have been recalled are still in UK homes. That is a million products that present a danger.
Read the full story
Load more updates
Back to top