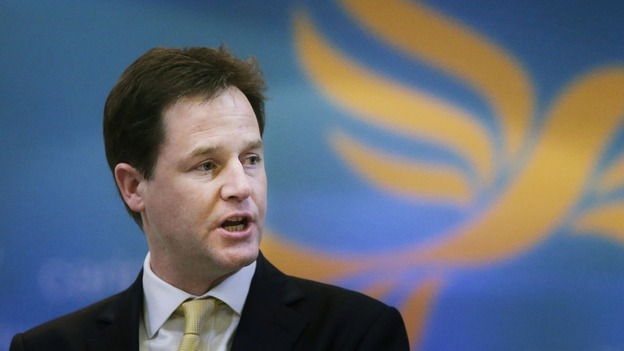 Liberal Democrat leader Nick Clegg said a press regulation plan devised with Labour leader Ed Miliband would "deliver what Leveson wanted", as he invited Tory MPs to back it.
"I hope the approach we are publishing today plots a middle course between the dangers of doing nothing and the fears some people have of a full-scale legislative approach," he said.
"This is a system that both myself and Ed Miliband back, and that I believe Conservative MPs can also support."
Clegg called the Charter a "strengthened version" of David Cameron's plan for press regulation, which the Prime Minister championed yesterday after halting cross-party talks on the issue.
MPs will choose between the two approaches in a series of votes on Monday.