Welby enthroned as Archbishop
The former Bishop of Durham Justin Welby has been enthroned as the 105th Archbishop of Canterbury. David Cameron, the Prince of Wales and the Duchess of Cornwall attended the ceremony.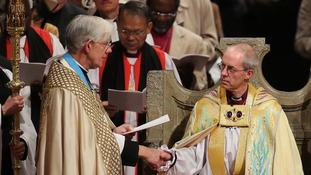 The Most Rev Justin Welby warned of the dangers of abandoning more than 1,000 years of Christianity during his first sermon as Archbishop.
Read the full story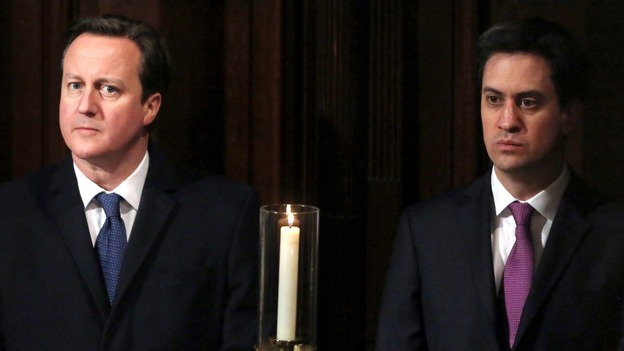 Prime Minister David Cameron and Labour Party leader Ed Miliband attended the Archbishop of Canterbury's enthronement ceremony today.
Advertisement
The newly-enthroned Archbishop of Canterbury Justin Welby has offered to meet human rights campaigner Peter Tatchell to discuss his views on same-sex marriage.
He thanked Mr Tatchell for his "very thoughtful letter" in which the campaigner criticised him as being "homophobic" for supporting a legal ban on same-sex marriage.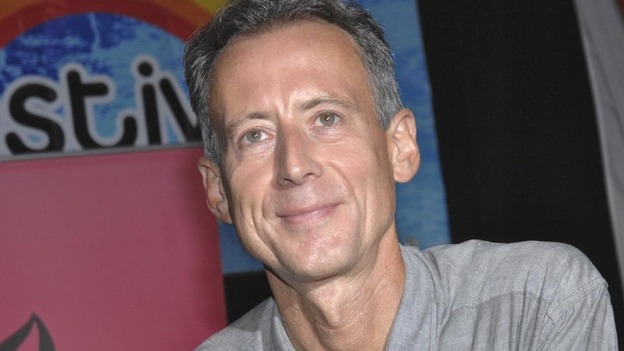 The Archbishop wrote, "It requires much thought and the points it makes are powerful. I would like to explain what I think to you without the mediation of the press, and listen to you in return".
Mr Tatchell said he was "surprised and delighted" by the offer. "I commend Justin. His swift, personal reply is laudable, especially given how busy he is with his enthronement and with Easter next week", he added.
The former Bishop of Durham Justin Welby met with the Prince of Wales and Duchess of Cornwall, after he was officially enthroned as the 105th Archbishop of Canterbury.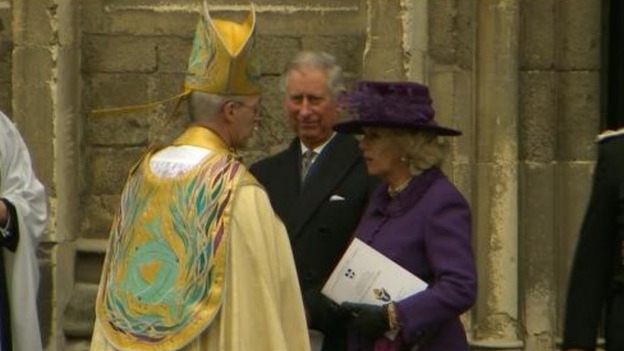 The Archbishop of Canterbury has officially been enthroned as the service in Canterbury comes to an end.
The archbishop delivered a final blessing to the congregation as the procession was led out of the cathedral.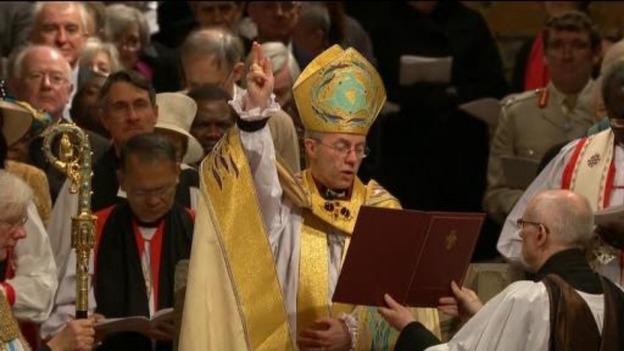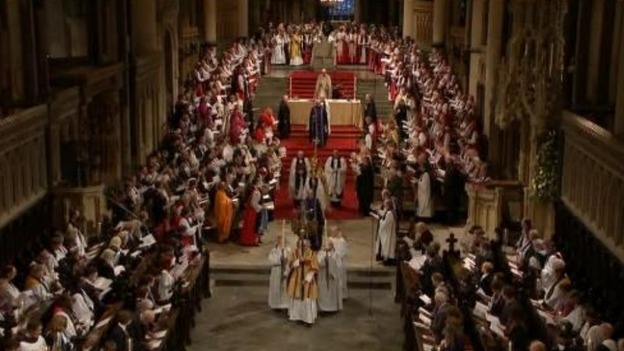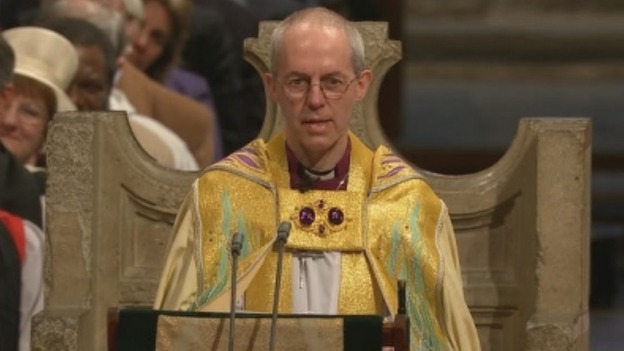 The new Archbishop of Canterbury joked as he began his sermon, "It's got a good reverberation this cathedral".
Advertisement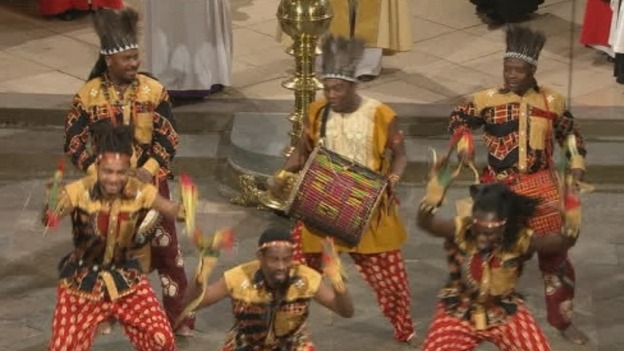 Dancers sing an African hymn "Gbeh Kpa Kpa Ba" - or "A New Beginning" - celebrating the installation of Rt Rev Justin Welby as the 105th Archbishop of Canterbury.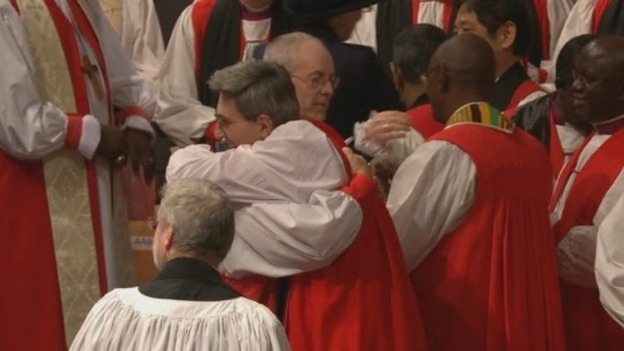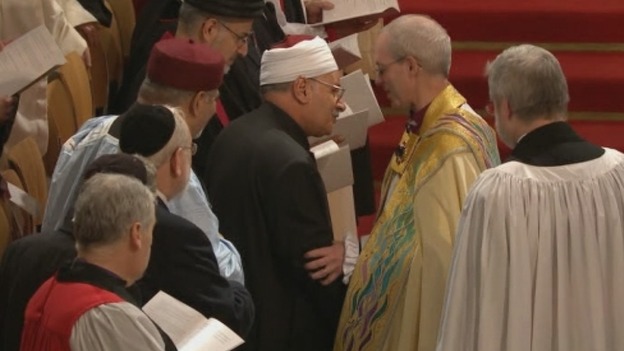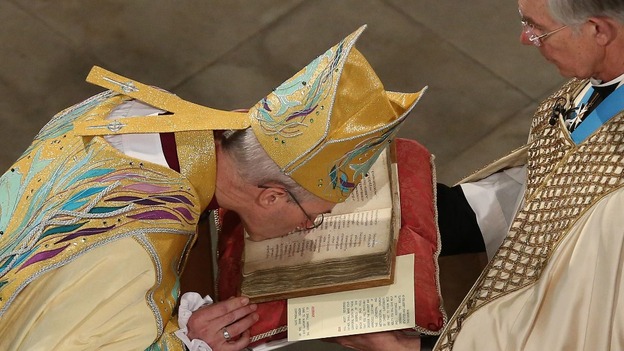 Dean of Canterbury: "Let us greet our newly installed Archbishop with great gladness." (standing ovation) #ABC105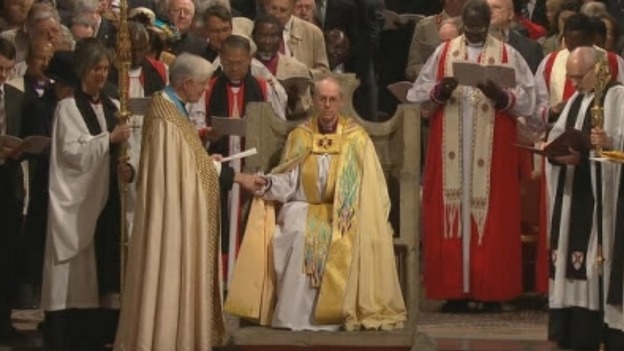 Rt Rev Justin Welby is now installed as the Archbishop of Canterbury.
Load more updates
Back to top