The Dover Coastguard has said that the collapsed chalk extends about 150 yards (137m) from the base of the cliff and is 20 feet (6m) high in places.
Ramblers, who frequent the path that runs along the top of the iconic cliff-face, have been warned of the danger.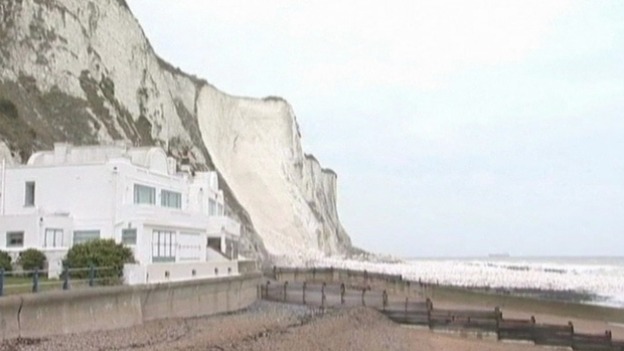 See more pictures of the cliff-drop here.