Cerebral palsy sufferer Lisa Munden and partner Brett Fage live in a two bedroom house in Essex.
They face paying more from housing benefit changes because, as a couple, they are expected to share a room.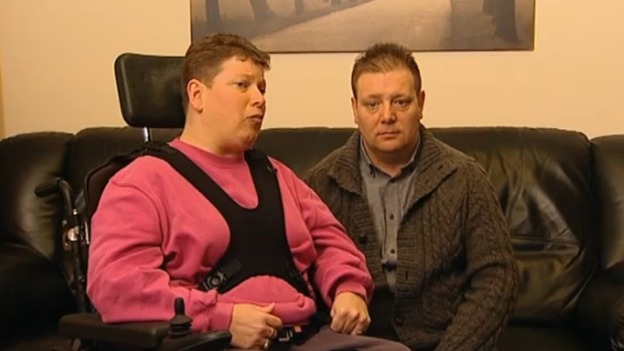 The couple have applied for the extra money available to local authorities to help people with disabilities.
Speaking to Daybreak, Lisa said: "Because we are a couple it doesn't mean to say we sleep in the same room."
She added, "if you go in my bedroom now, it's full of pillows because when I go to bed I have to have pillows to hold me in that position, so even though it's a double bed, by the time he's put the pillows in, there isn't any room for him."