'Green' boost for energy bills
Green measures like insulating homes and using energy efficient boilers are helping to lower fuel bills, according to a new government report. The Energy Secretary Ed Davey said he expects such measures to have a larger impact over time.
With the recent cold snap many people have been turning up the heat but there has been a warning today that bills could get even bigger.
It is claimed the Government's green policies, such as windfarms and better home insulation, could add almost £300,000 a year extra to your bill by 2020.
ITV News Consumer Editor Chris Choi reports:
Unite has called on the government to introduce an immediate cap on excessive executive pay which was "an insult to millions of working people living through the worst recession in a generation and the worst March weather in 50 years."
Enough is enough – this excessive greed which sees casino bankers and the corporate elite running British business pocket millions, while working people struggle to pay their soaring household bills must stop.

As Britain goes through the worst March weather in half a century, the sun shines brightly on Centrica's bosses while those struggling to pay the bills shiver.

British Gas is making huge profits, but an increasingly number of people are faced with fuel poverty, where more than 10% of their income goes on fuel costs.
The government, presided over by the Bullingdon duo of Cameron and Osborne, is squeezing the life out of people's living standards and is immune to the daily struggle of ordinary people. They either don't care or are too weak to act on the excessive executive pay which is being made off the back soaring fuel bills and hard pressed customers.
– Len McCluskey, Unite general secretary
Advertisement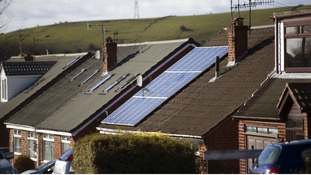 The government says energy efficiency policies help reduce the rise in energy bills. What are they and how do you make the most of them?
Read the full story
The government has defended its energy and climate change policies pointing out that they account for just 9% of the average household bill - equivalent to £112.
This is how the average bill breaks down:
Fossil fuel prices - 47%, or £598
Network costs or transport and distribution of energy - 20%, or £257
Government policies (including renewable energy policies) - 9%, or £112
Renewable energy policies - 2.4%, or £30
A report from the Department for Energy and Climate Change (DECC) says that 85% of the rise in household bills between 2010 and 2012 was from wholesale energy costs and network costs, and 15% as a result of government policies.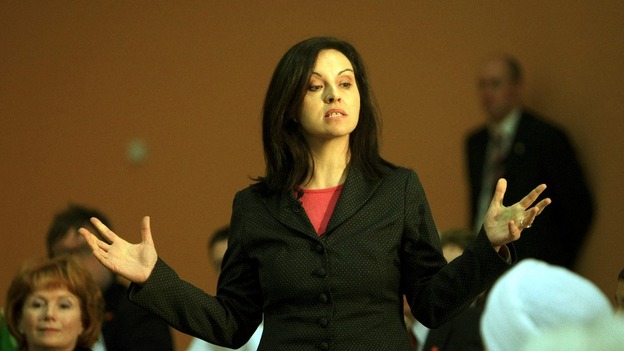 Caroline Flint, shadow energy and climate change secretary, has launched a stinging attack on the government over its energy-saving policies.
She said: "The government's underhand attempt to mask the real impact of its policies on families' energy bills is shameful.
"At a time when hard-pressed families and pensioners are seeing their incomes squeezed, only this out-of-touch government could expect people to fork out thousands of pounds on new TVs, fridge freezers and washing machines.
"Instead of cooking the books to trick people into thinking their energy bills will be lower, ministers should get behind Labour's plans to overhaul the energy market and deliver fair prices for the public."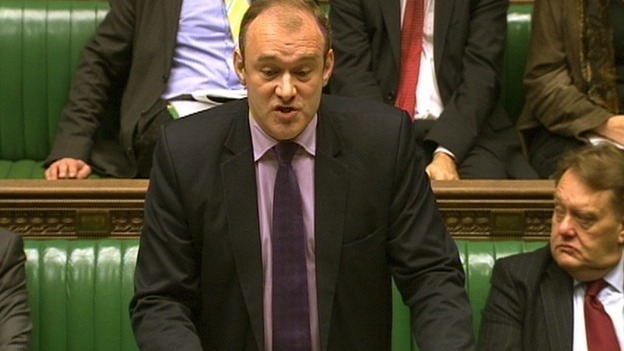 Energy and Climate Change Secretary Ed Davey said the government's energy-reducing policies are "putting a cushion" between global energy prices and bills.
He said: "Global gas price hikes are squeezing households.
"They are beyond any government's control and, by all serious predictions, are likely to continue rising.
"We are doing all we can to offset these global energy price rises, and while we have more to do, this new study shows our policies are putting a cushion between global prices and the bills we all pay."
Advertisement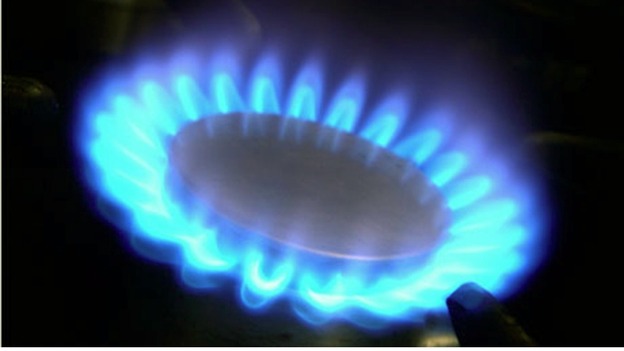 The government has said that energy efficiency policies are already helping to reduce the rise in energy bills.
According to a new report released by the Department for Energy and Climate Change, bills in 2020 will be 11% lower - equivalent to £166 - than they would otherwise have been.
Already dual fuel bills are estimated to be 5%, equivalent to £64, lower on average than they would be without these initiatives, the report says.
Back to top