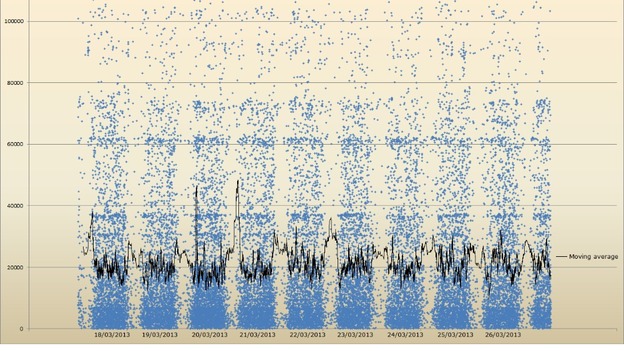 There has been "no evidence" that UK users have experienced slower broadband speeds during a reportedly huge cyber attack over the last nine days, according to independent broadband news site thinkbroadband.com.
Rather than experiencing lower quality video streaming or longer buffering times, data showed that average speeds actually increased on Monday and Tuesday this week.
The information was collected by thinkbroadband.com which allows users to test their connection speeds and see maps of the results.