Mandela spends first day home
Nelson Mandela is spending his first day at home after being released from hospital following his lengthy treatment for pneumonia.
Former South African President Nelson Mandela has had a "restful day" and his condition has improved further, according to a government statement.
Nelson Mandela's spokesman Mac Maharaj said he was being treated in hospital for pneumonia.
Advertisement
Today's statement was the first time that officials said Nelson Mandela is suffering from pneumonia.
South African presidential spokesman Mac Maharaj said the former president had fluid on the lung caused by pneumonia, by he was now breathing more easily because the liquid had been "tapped".
Previous statements said he had been suffering from a lung infection.
Former South African President Nelson Mandela is comfortable and able to breathe without problems as he continues to repond to treatment after spending a third night in hospital for a lung infection, President Jacob Zuma's office said this morning.
"Madiba is now able to breathe without difficulty. He continues to respond to treatment and is comfortable," the presidency said in a statement.
Former South African President Nelson Mandela is spending a third day in hospital where he is being treated for a lung infection.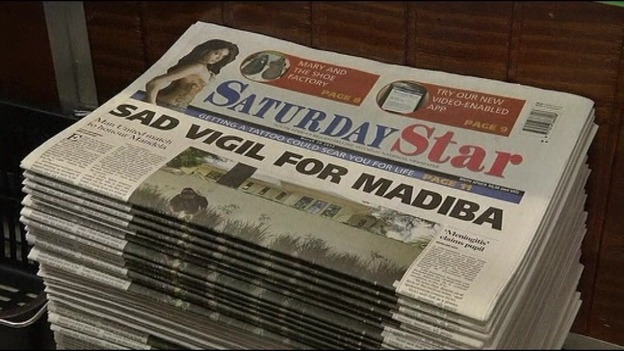 The latest update from the South African presidency came yesterday in a statement which said he was in good sprits and is making steady progress.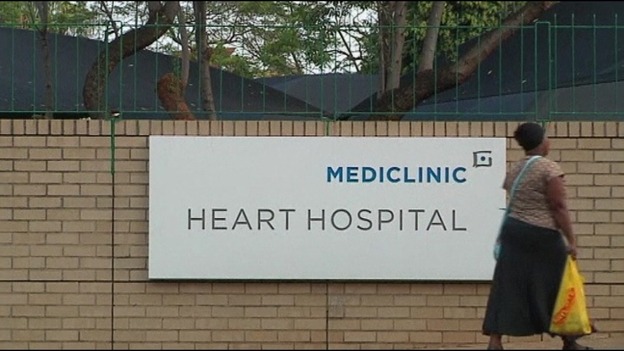 The name or location of the hospital where Mandela is staying was not disclosed, but previously he was treated at Heart Medical Clinic in Pretoria.
The ex-wife of the former South African President Nelson Mandela has thanked the nation for their support "at this difficult time" and said that it is, "very inspiring to have the whole world on our side."
Winnie Mandela said that her former husband was responding well to treatment and was greatly encouraged by a message of support he had received from the American President Barack Obama.
Advertisement
A statement on the website of the South African Presidency gives the following update on Nelson Mandela's recovery:
The Presidency wishes to advise that former President Nelson Mandela is in good spirits and enjoyed a full breakfast this morning, 29 March 2013.

The doctors report that he is making steady progress. He remains under treatment and observation in hospital.
The office of South Africa's President Jacob Zuma has tweeted that Nelson Mandela is "in good spirits".
The Presidency wishes to advise that former President Nelson Mandela is in good spirits http://t.co/TQKVJzlAxe
There is a great deal of concern in South Africa, there always is when it comes to the health of Nelson Mandela, but previous visits to the hospital were always described by officials as being scheduled or routine.
According to the details that we have been given about last night's visit to the hospital, this wasn't the case then.
We are told by people close to the Mandela family that he was suffering from a heavy cold earlier this week.
Add to that his recurring lung infection that saw him hospitalised earlier this month and at the end of last year, a problem that dates back to his time on Robben Island when he suffered from tuberculosis.
He's now old, frail, ill and perhaps a visit to the hospital is not too surprising but that's really nothing to stop people from worrying.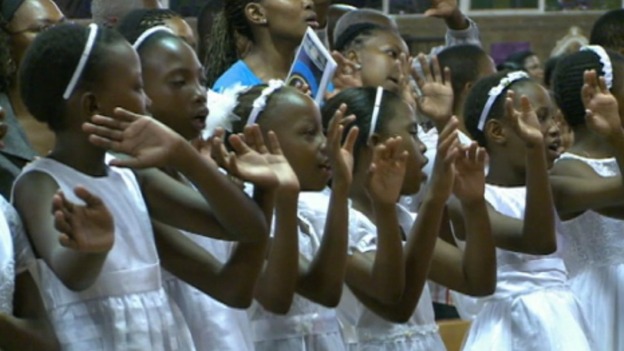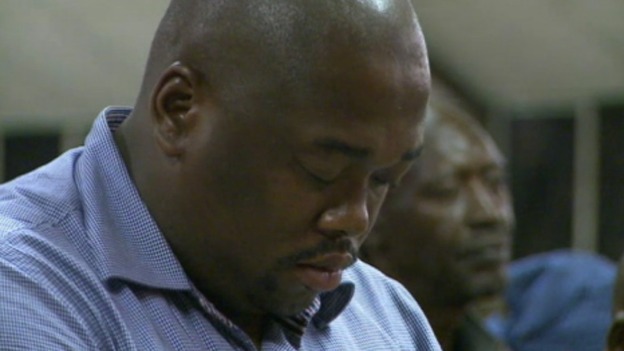 Load more updates
Back to top