S Korea on alert for missile test
South Korea and the US remain on high alert for a North Korean missile test. Pyongyang has stationed as many as five medium-range missiles on its east coast, according to defence assessments made by Washington and Seoul.
North Korea has warned foreigners in South Korea to take evacuation measures in case of war in the latest escalation of warnings from Pyongyang. A spokesperson for the "Korea Asia-Pacific Peace Committee" told state news agency KCNA:
We do not wish harm on foreigners in South Korea should there be a war
South Korea President Park Geun-hye has said that no company will invest in North Korea if Pyongyang shuts down the Kaesong factory complex, the Associated Press reports.
It comes after Pyongyang suspended its operations and recalled all 53,000 of its workers.
Advertisement
South Korean factory managers have said North Koreans are not showing up for work at joint complex, the Associated Press reports.
Russian President Vladimir Putin said he was very worried about the escalating tensions on the Korean peninsula and said any conflict there could cause greater devastation than the 1986 Chernobyl disaster.
Speaking in a joint news conference with German Chancellor Angela Merkel during a visit to Germany he urged "everyone to calm down" and praised the US for postponing a planned missile strike over the weekend.
Read: US official: Missile tests pushed back until next month
I would make no secret about it, we are worried about the escalation on the Korean peninsula, because we are neighbours.

And if, God forbid,something happens, Chernobyl which we all know a lot about, may seem like a child's fairy tale. Is there such a threat or not? I think there is, I would urge everyone to calm down... and start to resolve the problems that have piled up for many years there at the negotiating table.
I think we should all thank the US leadership for this step. I hope it will be noticed by our North Korean partners, that certain conclusions will be drawn, everyone will calm down and start joint work to ease the situation.
UN Secretary General Ban Ki-Moon warned North Korea that a further nuclear test would be a "provocative measure." In a news conference in the Hague, he said:
The DPRK cannot go on like this, confronting and challenging the authority of the Security Council and directly challenging the whole international community.
He also said he was aware of possible preparations for a nuclear test, but had no specific information.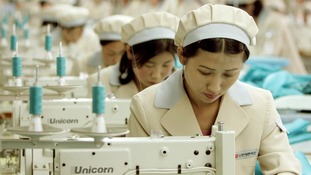 North Korea said it will withdraw workers from the Kaesong factory park run jointly with South Korea and suspend all operations there.
Read the full story
Advertisement
Japan has ordered its armed forces to shoot down any North Korean missile headed towards its territory, a military source told the AFP.
Japan's defence minister Itsunori Onodera issued the order, which will see Aegis destroyers equipped with sea-based interceptors missiles deployed in the Sea of Japan, the official said.
North Korea has recalled its workers from a factory which is jointly run with South Korea prompting fears it may close as tensions mount.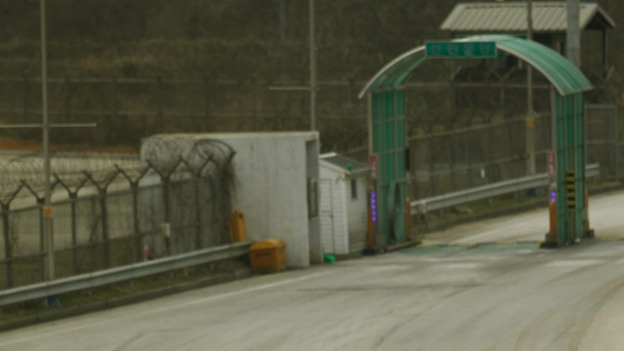 North Korea does not appear to be preparing for a fourth nuclear test in the near future, South Korea's defence minister said. A spokesman for the ministry said:
We found there had been no unusual movements that indicated it wanted to carry out a nuclear test.
Earlier another South Korean minister said there was an indication that North Korea was preparing for a fourth test, but the minister then said he "misspoke."
A South Korean minister says he misspoke when he said there is an "indication" that North Korea is preparing for a nuclear test.
When asked about the increased personnel and vehicles at the North's nuclear test site, South Korea's unification minister Ryoo Kihl-jae, said "there is such an indication."
The comments were recorded on video, according to the Associated Press but Ryoo later said he could not remember making the comments, and didn't mean to say them.
Load more updates
Back to top