Di Canio: I don't support fascism
After three days of intense public pressure, the new Sunderland head coach Paolo Di Canio has insisted: "I am not a racist and I do not support the ideology of fascism." He had refused to say if he was a fascist during a news conference yesterday.
I expressed an opinion in an interview many years ago. Some pieces were taken for media convenience. They took my expression in a very, very negative way - but it was a long conversation and a long interview.

It was not fair. I know it is a part of my job to do interviews because I am well-known, but sometimes it suits their purpose to put big headlines and a big story.
What I can say is that if someone is hurt, I am sorry. But this didn't come from me, it came from a big story that people put out in a different way to what it was.
– Paolo Di Canio statement

Watch: Paolo Di Canio's first interview as Sunderland head coach
In a statement released by Sunderland on behalf of Paolo Di Canio the new manager calls talk of racism 'stupid and ridiculous.'
Something can happen many years ago but what counts is the facts. My life speaks for me. Of course it hurts me because people try to take your dignity and that is not fair.
I don't have a problem with anyone. I haven't had a problem in the past and I don't know why I have to keep repeating my story, to be defending myself on something that doesn't belong to me every time I change clubs. Talk about racism? That is absolutely stupid, stupid and ridiculous. The people who know me can change that idea quickly. When I was in England my best friends were Trevor Sinclair and Chris Powell, the Charlton manager - they can tell you everything about my character.
Advertisement
New manager Paolo Di Canio has arrived at the Academy of Light training ground for his first day as manager of Sunderland.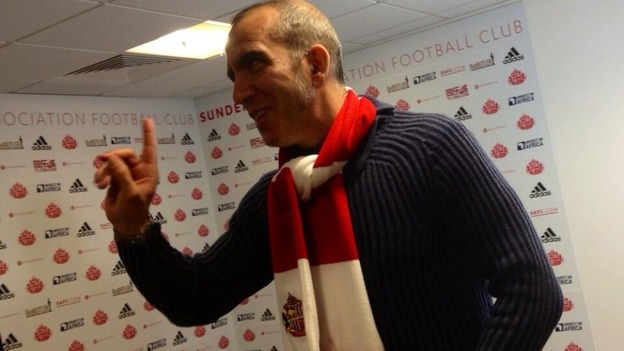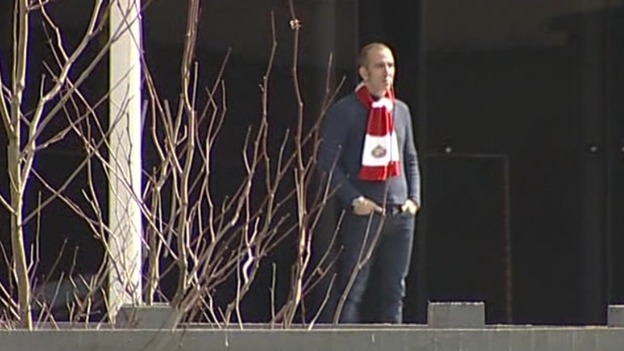 Anti-fascism campaigners have called for Paolo Di Canio to publicly retract comments about his political views.
Unite Against Fascism's joint national secretary, Weyman Bennett, said his appointment was "an insult" to the people of Sunderland:
If he wants to be a manager and wants to be a public figure, he needs to make it clear he accepts these views are completely inappropriate.

Football has made great strides in opposing fascism. It's simply not true that you can say you agree with fascism and that's okay. It's something that isn't acceptable.
– Weyman Bennett, Unite Against Fascism
Some Sunderland fans have said they support Paolo Di Canio's appointment, but cautioned that he must keep his political views to himself.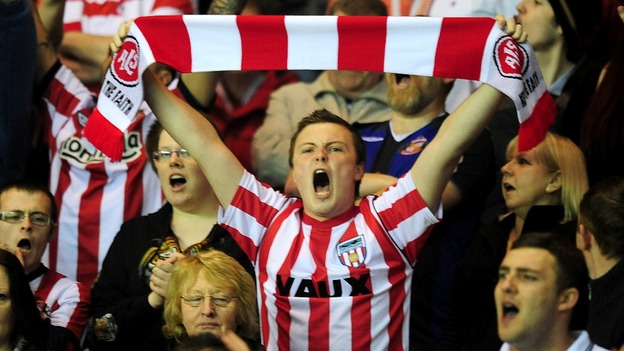 One season ticket holder, Stan Simpson, said some fans would be "wary" about the Italian's appointment but that he respected David Miliband for sticking to his principles.
"I understand Mr Miliband's decision but there is no way we, as fans, would entertain any fascism in our club. As long as he doesn't express any political opinions I can cope with it."
Janet Rowan, another fan, said she thought Di Canio was "very passionate" about the game but said extremist politics "isn't something we want in football".
She added: "I respect David Miliband's views but as fans we have got to support Di Canio."
The man who appointed Paolo Di Canio to manage Swindon has described David Miliband's decision to quit his post at Sunderland as a "sad, knee-jerk response".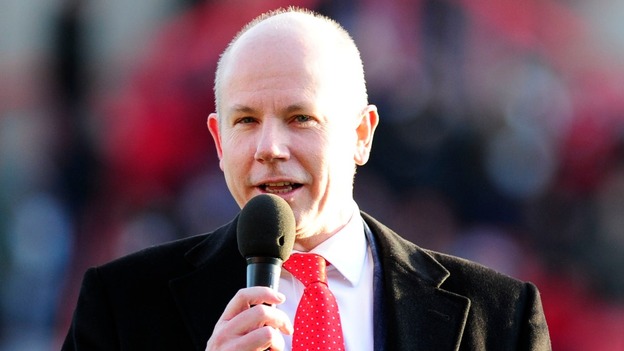 Former Swindon chairman Jeremy Wray told BBC Radio Five that Di Paolo was an "astute choice" and that his political views should not be relevant.
"Paolo will have many strong views," he conceded. "He probably has a strong view on whether Italy should be in the Euro, gay marriage or the endangered Siberian tiger, but I doubt if it's really relevant to keeping Sunderland in the Premiership.
"He will galvanise the team ... He is full-on 24 hours a day and will be focused on the last seven games of the season."
Advertisement
Paolo Di Canio started his career at his local Italian club Lazio in 1985, but did not play for the first team until 1988.
After spells at Juventus, Napoli and AC Milan, he moved to the UK in 1996 to play for Celtic where he scored a total of 15 times in 37 matches.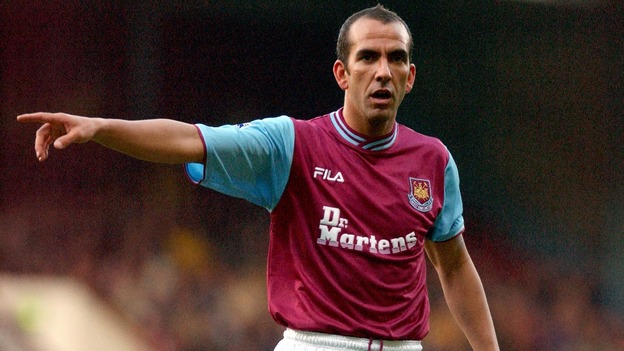 In a deal worth £4.5 million, Di Canio began a tempestuous period at Sheffield Wednesday later the same year.
He received an 11-match ban for pushing a referee to the ground during a game against Arsenal, and was repeatedly fined by his club for failing to show up.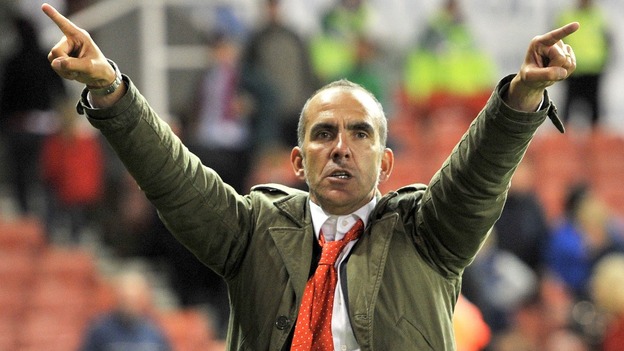 In 1999, he transferred to West Ham and was promptly charged with misconduct by the FA after appearing to make an insulting gesture during a game with Aston Villa.
Di Canio said in a 2005 interview with Italian news agency ANSA: "I am a fascist, not a racist."
He retired as a player in 2008 and went on to manage Swindon, quitting in February citing issues with the club's hierarchy.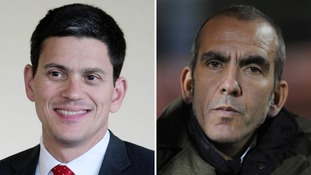 David Miliband has quit his role with Sunderland FC following the appointment of controversial new manager Paolo Di Canio.
Read the full story
Di Canio has admitted to having fascist leanings, telling Italian news agency ANSA in 2005: "I am a fascist, not a racist."
Paolo is hugely enthused by the challenge that lies ahead of him. He is passionate, driven and raring to get started.

The sole focus of everyone for the next seven games will be to ensure we gain enough points to maintain our top-flight status.

I think that the chances of that are greatly increased with Paolo joining us.
– Sunderland Chairman Ellis Short
Load more updates
Back to top