SSE record £10m mis-selling fine
Energy giant SSE is to be fined £10.5 million for mis-selling in what would be the largest-ever penalty imposed on a supplier, regulator Ofgem said.
The Gas and Electricity company SSE was forced to apologise after being hit with a record penalty for deliberately misleading customers. The energy watchdog fined the firm £10 million for what it called "prolonged and extensive" mis-selling.
As our Business Editor Laura Kuenssberg reports, they tried to trick customers into switching to them.
ITV News spoke to one of those who did the selling for SSE. He spoke anonymously, and only stayed in the job for a short time:
"You would go to the door and you would say, we realise you're on a high energy tariff - and basically that wasn't true, we didn't know what tariff they were on, or what company they were with. All we knew was their name and address.
"Once you got into the script, you would wipe your feet on the mat and point at their groin so they would move out the way so you could walk into the house.
"I used the first two or three lines [of the script] to get to know the customer, but other than that I found it very difficult - I felt I was taking advantage of a human being, not just a customer."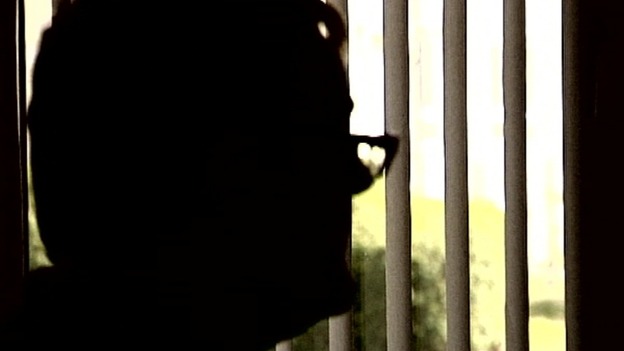 In a statement, SSE says it "does not regard behaviour of the kind alleged as acceptable and is committed to the highest standards possible in sales, backed up by our industry-leading Sales Guarantee."
Advertisement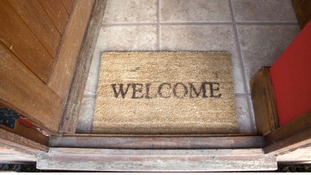 We speak to one of those who was actually doing the selling. He left the job because he found he had to 'take advantage of a human being.'
Read the full story
Chancellor George Osborne has said that it is "quite right" that energy firm SSE has received a big fine after treating their customers badly.
Ofgem is also conducting mis-selling investigations into Scottish Power, Npower and E.ON.
In April 2012, EDF Energy agreed to pay a £4.5m fine to help vulnerable customers for breaching marketing licence conditions.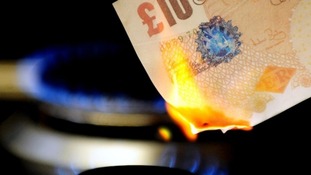 A guide to some of the options open to you as a consumer if you believe you have been mis-sold to by SSE or any other energy company.
Read the full story
Advertisement
A spokesman for M&S Energy has admitted that some of its customers were affected by SSE mis-selling, but insists the number accounts for less than one percent of the total:
We are aware that today's announcement by Ofgem regarding SSE may have unfortunately affected less than 1 per cent of M&S Energy customers.

SSE has apologised unreservedly to those affected and has taken significant action to remedy the situation and ensure this will not happen again.

Anyone who believes they may have been affected should contact SSE directly as soon as possible.
– M&S Energy spokesman

The company refused to reveal exactly how many customers were affected, but said it was a "very small number".

Read: SSE 'mis-sold under one of UK's most respected brands'
The biggest fine for an energy company goes beyond the company itself.
According to Ofgem, SSE was not just misleading customers under its own brand, but also under one of the biggest and most respected in the country: Marks and Spencer.
Read: A £10.5m record fine for energy giant SSE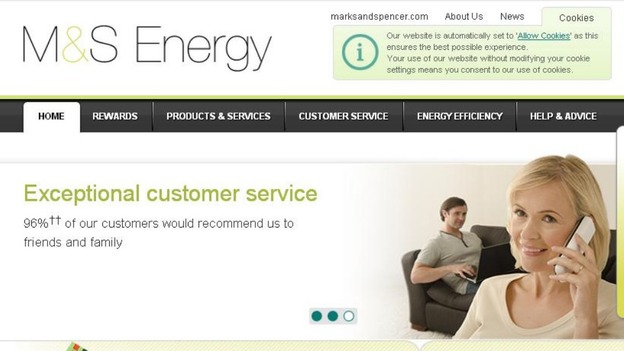 SSE salespeople were mis-selling energy deals on Marks and Spencer shop floors under the brand name M&S Energy. They still, as things stand, operate this contract for one of our biggest high street names.
It is not unusual for energy companies to run deals under other brands - Tesco and Sainsbury's both offer deals on gas and electricity tariffs, for example.
But being dragged into a mis-selling row is hardly helpful for companies who are trying to offer their existing customers extra services.
I have rarely seen a worse case of consumers being misled so badly.

With rising energy prices, and multiple tariffs to contend with, consumers deserve the clearest, fairest and best possible deal.

The Government is already acting through the Energy Bill to give Ofgem the teeth it needs in future to get compensation to those directly affected.

And we're using new legislation to require suppliers to simplify their tariffs and get rid of historic poor deals."
– Energy Minister Michael Fallon
Consumer Focus has welcomed Ofgem's decision to fine SSE for the "systemic failure" in its direct selling operations.
This is not a case of one bad apple or one rogue sales team. The problems at SSE affected the whole direct selling operation and represent a fundamental failure at one of our biggest energy companies.

Other companies have also broken direct selling.

This has been a stain on the energy market since the introduction of competition. While the situation has got better and many companies have decided to end doorstep sales, the recent history casts a long shadow and Ofgem are right to take this scale if action.
– Adam Scorer, director of policy at Consumer Focus
Load more updates
Back to top