HBOS trio could face City bans
Three former HBOS directors blamed for the banking group's collapse in a damning report may be banned for life as company directors. Business Secretary Vince Cable has ordered a probe to see if enough evidence can disqualify the trio.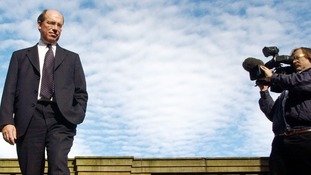 A former boss of state-owned bank HBOS has said he will hand back his knighthood and almost a third of his pension after damning criticism.
Read the full story
Vince Cable has asked his officials to see if there is enough evidence against Lord Stevenson, the former HBOS chairman, Sir James Crosby, the former chief executive, and Andy Hornby, his successor, to start a formal probe under the Company Directors Disqualification Act.
Mr Cable told The Sunday Times (£) it was the first step in a process which could lead to the three - who have so far not faced formal sanction - being barred from acting as company directors.
He told the newspaper:
It's quite a legalistic process. I can ask (officials) to look at whether the companies investigations branch take action. We do have this power which I have begun to initiate.
Advertisement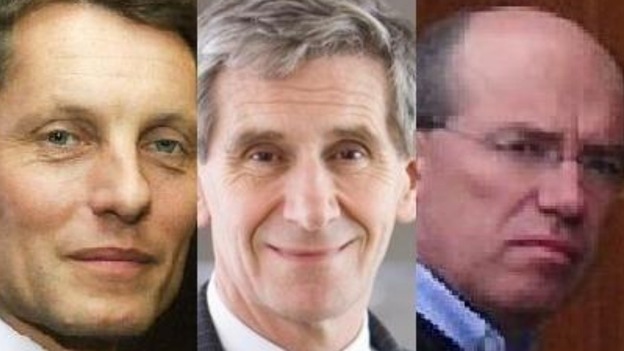 Business Secretary Vince Cable has requested evidence which could lead to a City ban for the three former HBOS bosses whose "toxic misjudgments" were blamed for the bank's 2008 collapse, BBC News has reported.
It claims Mr Cable was "outraged" at Friday's damning Parliamentary report and has begun "formal proceedings" which could see Andy Hornby, Lord Stevenson and Sir James Crosby disqualified as company directors.
The collapse of HBOS cost the taxpayer £20 billion.
Three former bosses of HBOS were blamed today for the collapse of one of Britain's biggest banks at a cost to the taxpayer of a staggering £20 billion.
A damning Parliamentary report said the downfall of HBOS was caused by the "toxic misjudgments" of Sir James Crosby, Lord Stevenson and Andy Hornby.
ITV News' Business Editor Richard Edgar reports:
We've changed the entire regulatory system.

We've swept away the failed system that Gordon Brown had put in place.

A new regulatory system is now there and is now working and will make sure that these things can't happen again.
– David Cameron

Read: HBOS ex-bosses - where are they now?

Read: Where angels fear to tread: The failings of HBOS bankers.
Sir James Crosby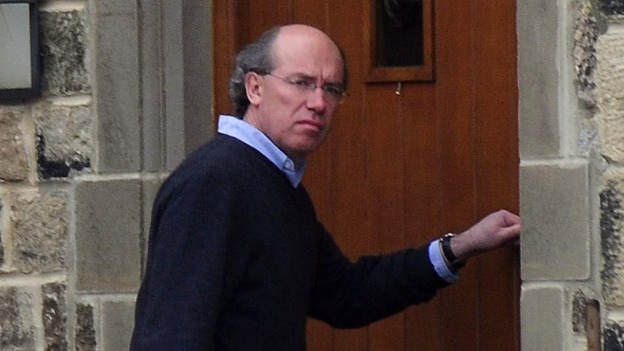 Sir James Crosby was chief executive of HBOS from 2001 to 2006, and former deputy chairman of (banking regulator) the FSA.
He resigned this morning from his position at private equity firm Bridgepoint, and remains as a senior independent director of catering giant Compass.
He also remains chairman of the car credit company Money Barn, a spokeswoman for the company said.
Andy Hornby: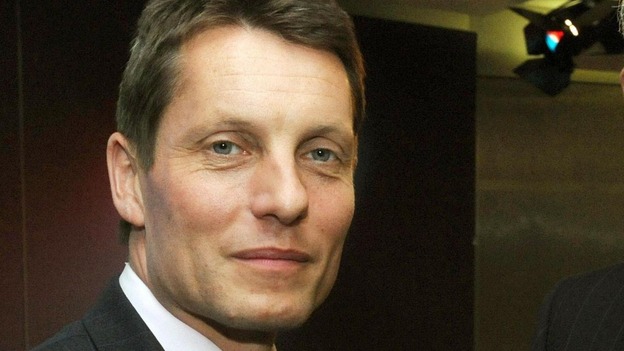 Andy Hornby was chief executive of HBOS until it was rescued by Lloyds (which was then rescued with £20bn bailout from taxpayers) in September 2008. He resigned as chief executive of Alliance Boots in 2011.
Currently chief executive of sports betting company Coral, who said today he has the "complete backing" of the board and is doing a "great job".
Lord Dennis Stevenson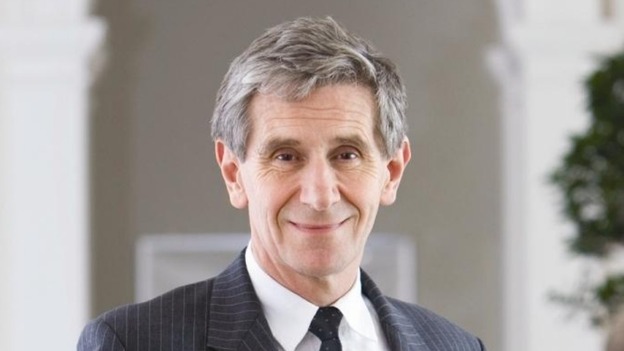 Lord Dennis Stevenson was made a life peer in 1999, and sits on the cross benches of the House of Lords. He was chairman of HBOS until 2008. He has now returned to his venture capital roots, mainly through Loudwater Investment partners.
He has held a number of non-executive director positions, including at the Western Union, and the Economist.
Advertisement
Former HBOS chief executive Sir James Crosby has resigned as an advisor to private equity firm Bridgepoint, following criticism of his role in the collapse of the bank, a Bridgepoint spokesman said.
Sir James was accused of being the "architect of the strategy that set the course for disaster" by the Parliamentary Commission on Banking Standards. A spokesman for the European investment firm said:
Following a discussion with Sir James this morning he has decided to resign from the advisory board.
Andrew Tyrie MP, chair of the Parliamentary Commission on Banking Standards, issued a withering attack on former HBOS executives, and banking regulator the Financial Services Authority (FSA).
In a blistering report cataloguing the "catastrophic failures" of management, Mr Tyrie said the taxpayers are still paying for the mistakes of individual bankers who walked away with huge sums of money, and called on the government to address "bonus culture."
Which? consumer rights group said the latest report into banking standards, which names and shames HBOS executives for their role in the demise of the bank, is another "shocking example" of failure.
Read: Where angels fear to tread: The failings of HBOS bankers
Which? executive director Richard Lloyd said the report shows the need for a "big change in culture" to make banks work for their customers.
This is another shocking example of the failures of individual bankers and the Financial Services Authority (FSA), and shows again why we need a big change in banking.

The Financial Conduct Authority must succeed where the FSA did not in raising standards and holding individuals to account. The Parliamentary Commission must now finish the job they have started and bring forward tough proposals for the Government to change the culture of banking and make banks work for their customers not bankers.
Justin Urquhart Stewart, director at Seven Investment Management, has told ITV Daybreak that HBOS "didn't have a very good management structure."
A parliamentary report published today catalogues the errors which led to the collapse of the Bank of Scotland and Halifax.
Load more updates
Back to top