No action against Paris Brown
No further action is to be taken against Paris Brown, formerly Britain's first youth police and crime commissioner, over comments she made on Twitter, Kent Police said today.
Police are investigating social media messages written by Britain's first youth police and crime commissioner following complaints by the public.
Kent police officers will decide whether Paris Brown, 17, has committed any offences in writing apparently racist, violent and anti-gay tweets.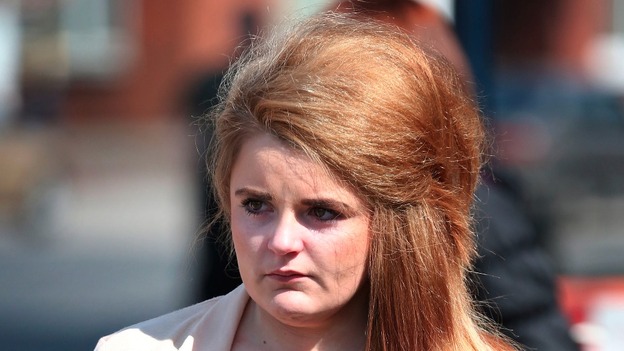 The teenager has apologised for what she describes as her "use of inappropriate language" for the tweets which she posted between the ages of 14 and 16.
Tonight the force said: "Kent Police has today received a number of complaints about statements posted on social media. Kent Police officers are investigating circumstances to determine whether any offences have been committed."
Damian Collins, the MP for Folkestone and Hythe, has called for Paris Brown to resign as Kent's youth PCC over controversial tweets she posted in 2011.
Paris Brown should step down as Youth Crime Tsar for Kent. The role should never have been created, nor a 17 year old put through this.
Advertisement
Conservative Party Chairman Grant Shapps has said that the police commissioner has "questions to answer", after the UK's first youth police commissioner Paris Brown wrote offensive tweets before she became the first youth PCC for Kent.
There has been mixed reaction over Britain's first youth police commissioner's rant over Twitter, with some people urging that Paris Brown should step down as a result.
Brown, who was unveiled as the UK's first youth police and crime commissioner on Wednesday, has faced criticism over some of her posts on Twitter.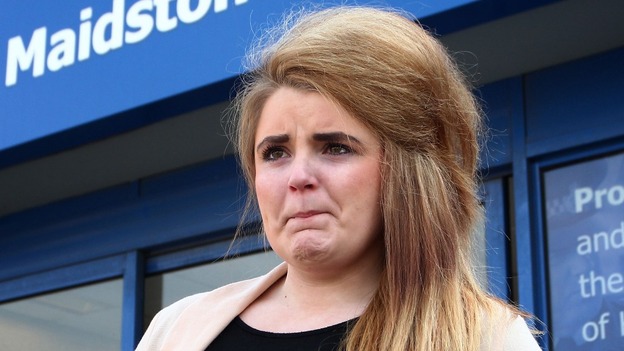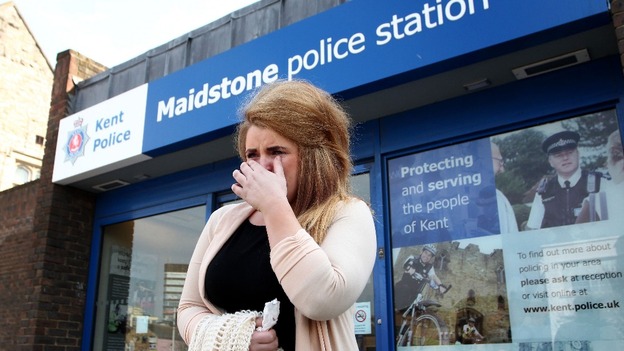 Speaking to The Mail on Sunday, Chairman of the Commons Home Affairs Select Committee, Keith Vaz, said he was "deeply shocked", adding that Paris Brown should go:
Public money should never be given to anyone who refers to violence, sex, drunkenness and other antisocial behaviour in this offensive manner.
Advertisement
Paris Brown has said that she regrets some of the things she tweeted, but that the messages were taken out of context.
Asked about a message which expressly said she was sexist and a racist, the 17-year-old said: "It was meant messing around. Of course I'm not homophobic, I'm not sexist, I'm not racist. None of that is true."
She added: "I was naive, I was idiotic and I do regret it."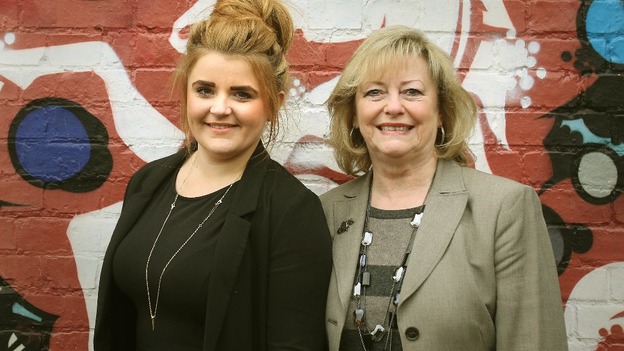 Kent police and local crime commissioner Ann Barnes has defended youth crime commissioner Paris Brown, 17, saying in a statement that she did not condone the nature of the tweets but asked for some perspective due to Miss Brown's age.
"I absolutely do not condone the content and language of Paris's tweets," she said.
"I suspect that many young people go through a phase during which they make silly, often offensive comments and show off on Facebook and Twitter.
"I think that if everyone's future was determined by what they wrote on social networking sites between the ages of 14 and 16 we'd live in a very odd world.
"Thousands of people have already seen and heard this young lady articulate her ideas and been impressed by her maturity and her commitment during challenging interviews on the national and local media before this story broke."
Britain's first ever youth police and crime commissioner has apologised for a serious of tweets which were criticised for their "offensive" content.
Paris Brown, 17, issued a statement through the Kent PCC website:
I deeply apologise for any offence caused by my use of inappropriate language and for any inference of inappropriate views.

I am not homophobic, racist or violent and am against the taking of drugs. If I'm guilty of anything it's showing off and wildly exaggerating on Twitter and I am very ashamed of myself, but I can't imagine that I'm the only teenager to have done this.
Just as one example, the line about 'Hash Brownies' is a reference to a Scooby Doo film.

I have a genuine interest in working with young people as demonstrated by my current work as an apprentice for a local authority helping teenagers in a local community.
– Paris Brown
When Paris, who was chosen from 164 applicants, was unveiled as the UK's first youth police and crime commissioner earlier this week she said:
I'm really excited and I can't wait to start.

I'm really pleased that I have been offered this opportunity and I'm looking forward to getting out there to work with young people as soon as I can.
Independent Kent police and crime commissioner Ann Barnes, who was elected last November, said the appointment of a youth PCC will help "bridge the world of young people and policing".
She said:
This will be a real hands-on role and I'll be relying on Paris to guide my office on how we can deliver a better service for all young people in the county and tackle youth offending.
Load more updates
Back to top