Thatcher: UK's divisive leader
Margaret Thatcher was prime minister for 11 years, and she was as decisive with her policies as she was divisive with her people.
Former US Republican vice-presidential candidate Sarah Palin said she was "deeply saddened" by the news of Margaret Thatcher's death.
We're deeply saddened at the loss of Margaret Thatcher. While the Iron Lady is sadly gone, her iron will, her... http://t.co/PTRqMlc2vZ
Her full statement reads:
"We're deeply saddened at the loss of Margaret Thatcher. While the Iron Lady is sadly gone, her iron will, her unfailing trust in what is right and just, and her lessons to all of us will live on forever.
"She was a trailblazer like no other. We lost an icon, but her legacy, as solid as iron, will live on in perpetuity."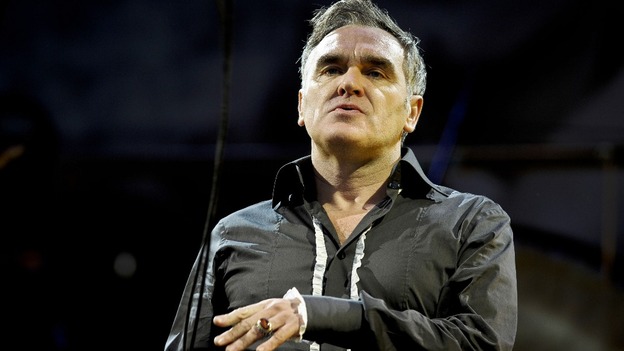 Singer Morrissey has reacted to the death of Margaret Thatcher by saying she was "a terror without an atom of humanity".
Writing for the Daily Beast, Morrissey said:
"Every move she made was charged by negativity; she destroyed the British manufacturing industry, she hated the miners, she hated the arts, she hated the Irish Freedom Fighters and allowed them to die, she hated the English poor...even her own Cabinet booted her out."
Advertisement
Margaret Thatcher, who was Britain's Prime Minister for more than a decade, has died after suffering a stroke this morning - she was 87.
Reaction to her death has reflected the division of opinion in Britain that her uncompromising style of politics helped to create.
David Cameron said "she didn't just lead our country, she saved our country" but some of her political opponents believe she will be remembered for ''destructive and divisive policies''.
ITV News' Bill Neely looks back at the legacy of the Iron Lady.
The effect of the policies developed by Margaret Thatcher were perhaps felt hardest in the coalfields of northern Britain.
When she came to power in 1979 there were still nearly 300,000 miners. Margaret Thatcher had seen the power of their union humble Edward Heath, the previous Conservative prime minister.
But cutting jobs left mining communities with a bitterness towards Lady Thatcher that endures to this day.
Geraint Vincent reports from Orgreave, South Yorkshire, where one of the most bitter battles took place: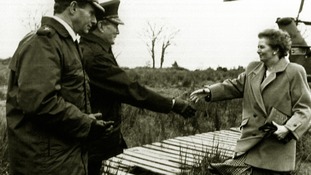 Margaret Thatcher's hardline approach probably intensified the Northern Irish troubles in the early 1980s but later helped to end them.
Read the full story
Margaret Thatcher was one of the most divisive politicians in British history. We asked users of the ITV News Facebook page what they thought would be her lasting impact on the country:
Advertisement
by Debi Edward - ITV News Scotland Correspondent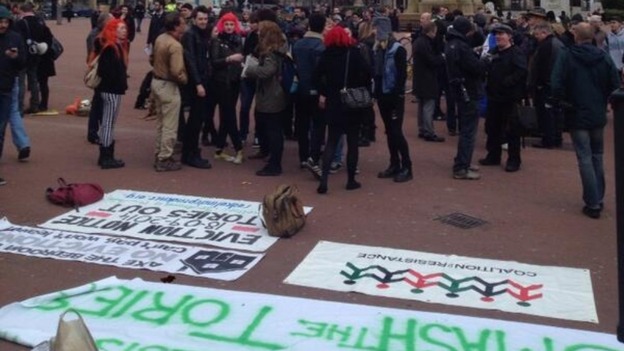 The death of Baroness Thatcher has prompted an anti-Conservative protest in Glasgow.
People in the George Square demonstration tell me they are here to "celebrate the death of a woman with blood on her hands" for the Falklands war and the mining community.
One woman embraced her friend in celebration and told me it is because Mrs Thatcher "decimated communities in Scotland."
Former foreign secretary David Miliband, who recently announced that he would be resigning as an MP, said Margaret Thatcher "proved that ideas and politics matter."
Margaret Thatcher left a lasting mark on Britain. She also contributed to seismic global changes in the last decade of the Cold War. (1/3)
She proved that ideas and politics matter. She inspired me to join the Labour Party and many to join the Conservative Party. (2/3)
I wish her family the best. (3/3)
Margaret Thatcher's ceremonial funeral to be held at St Paul's Cathedral next week
Tony Gallagher, the editor of the Daily Telegraph, has tweeted:
We have closed comments on every #Thatcher story today - even our address to email tributes is filled with abuse
Liam Burns, NUS President, has issued a statement to clarify his position after his announcement of Margaret Thatcher's death at the NUS conference was met with cheers.
After calling for 'sensitivity' over the death Burns faced 'misrepresentations' on Twitter.
Following misrepresentations on Twitter, I feel that I have to respond to Margaret Thatcher's death.
Now, let me be clear, I'm the last person to agree with Margaret Thatcher's politics or her policy record as prime minister. But we must not forget that an elderly woman has just died. She had family, friends, colleagues and supporters who will want to pay their respects at this time, and the media and public debate will now be dominated by this unexpected news.
It's not just that this would reflect extremely badly upon us if we were to show disrespect at this time. We are better than that. We believe there is such thing as humanity. There is such a thing as sensitivity. And there is such a thing as respect. I ask you all to think very carefully indeed about how you respond to this news as conference continues.
– Liam Burns, NUS President
Load more updates
Back to top