Cameron leads Thatcher tributes
In the Commons, recalled in special session to mark Thatcher's death, David Cameron led the tributes from MPs to "an extraordinary leader and an extraordinary woman".
Liberal Democrat leader Nick Clegg paid tribute to Thatcher's resoluteness, saying she was a remarkable politician.
"Her memory will no doubt continue to divide opinion and stir deep emotion, but as we as a nation say farewell to a figure who loomed so large, one thing is for sure. The memory of her will continue undimmed, strong and clear for years to come."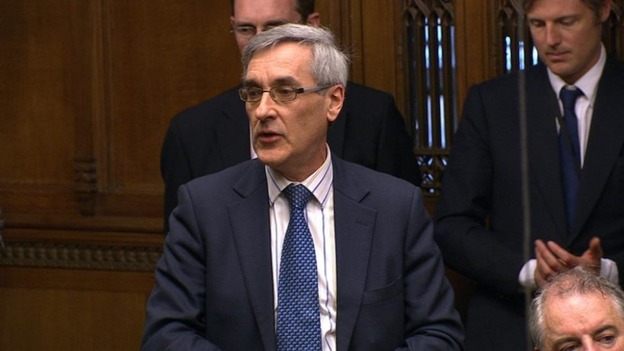 Conservative MP John Redwood described Baroness Thatcher as "the best boss I ever worked for," and praised her conviction, as well as "energy and diligence". Speaking in the House of Commons he said:
"She was the best boss I ever worked for, [...] She was that great figure because the private side of Margaret Thatcher was very different from the public side.
"Yes, many people beyond this house remember the woman who was so powerful in arguments and clear in conviction, but what we saw was a woman who worked incredibly long hours with such energy and diligence."
Advertisement
David Cameron opened the tributes to Baroness Thatcher in the House of Commons.
The Prime Minister said she was an "extraordinary leader and extraordinary woman" who accomplished many great achievements that were viewed by most at the time as "inconceivable" for her gender.
In a glowing tribute lasting more than 11 minutes, Cameron praised to her political skill, her personal tenacity and the unique place she moulded for herself in history. He said:
"The say cometh the hour, cometh the man, will in 1979 came the hour and came the Lady, she made the political weather, she made history and let this be her epitaph: She made Britain great again. "
Labour leader Ed Miliband praised Baroness Thatcher for "breaking the mould".
"At each stage of her life she broke the mould - a woman at Oxford, when there was no a single woman in the university who held a full professorship.
"A woman chemist when most people assumed scientists had to be men, a woman candidate for Parliament in 1950 against the opposition of some in her party in Dartford at the age of only 24, a woman MP in 1959 when just 4% of MPs in the whole of this House were women."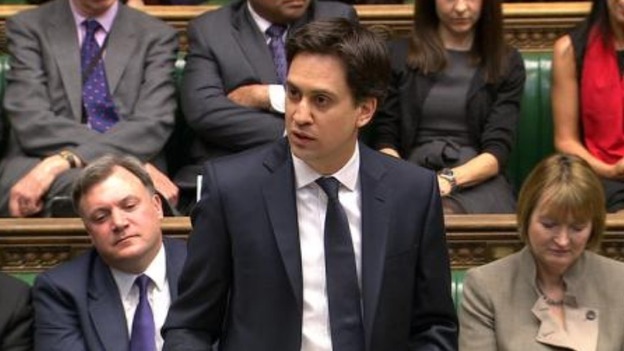 David Cameron has praised Margaret Thatcher's opponents for attending a special session in the House of Commons.
"Your generosity of spirit does you great credit and it speaks more eloquently than any one person can of the strength and the spirit of British statesmanship and British democracy."
He said Baroness Thatcher was "utterly devoted to her family" and "was always incredibly kind to me."
He added: "I know that today everyone in this House will wish to send our most heartfelt condolences to her children Carol and Mark to her grandchildren and to her many, many loyal friends."
Advertisement
David Cameron has said Baroness Thatcher's coffin will be "draped with the flag she loved".
"It is also right that next Wednesday Lady Thatcher's coffin will be draped with the flag that she loved…
"[The funeral] will be a fitting tribute to a great Prime Minister."
He described her as an "extraordinary" leader and an "extraordinary" woman.
"It is also right to remember that she spent her whole premiership and indeed much of her life under direct personal threat from the IRA."
David Cameron has paid tribute to Baroness Thatcher as he opened proceedings on a special debate in the House of Commons.
The prime minister said: "In the long history of this Parliament, Margaret Thatcher was our first and so far our only woman prime minister…
"She defined and she overcame the great challenges of her age, and it is right that Parliament has been recalled to mark our respect."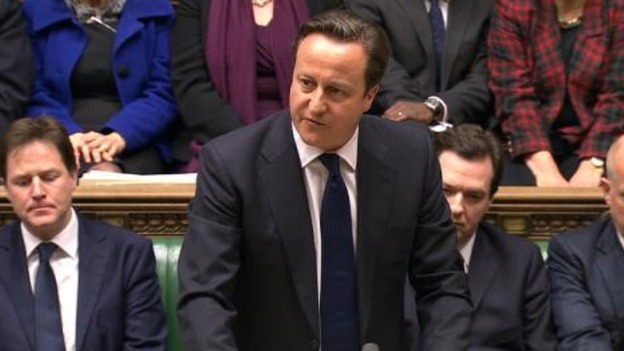 I will be leading tributes to Lady Thatcher, Britain's greatest peacetime PM, in the House of Commons at 2.30pm.
One of the Labour MPs boycotting today's debate in Parliament on Margaret Thatcher said it would have been hypocritical for him to attend.
He said: "It would a bit hypocritical of me to go down to praise Margaret Thatcher when I can't stand the woman for what she did to the North East, particularly the miners."
The MP for Blyth Valley added: "People I've talked to [in the constituency] all remember what she didn't do for the North East of England.
"She closed the mines, she closed the shipyards, she killed manufacturing and she replaced it with very little."
Load more updates
Back to top